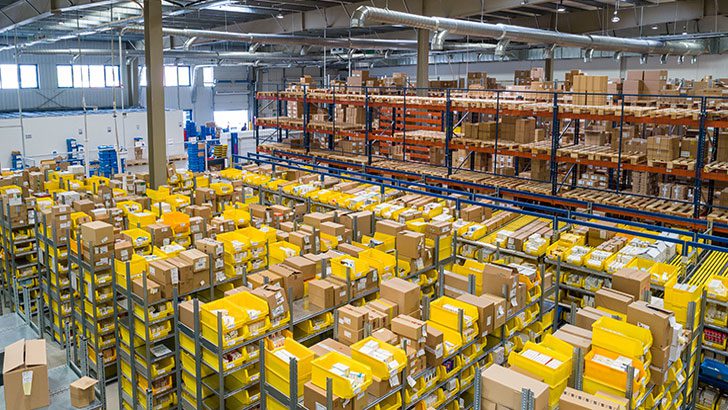 Cloud and managed services company Maintel has signed a strategic partnership with inventory-as-a-service vendor Agilitas. The five-year deal transfers Maintel's inventory management and stock ownership to Agilitas. In return, Maintel gets an SLA-based service that it believes it can rely on.
Gillian Bailey, Operations Director at Maintel, comments on the partnership, "The transition to Agilitas was well planned, managed and executed and even when we had the inevitable teething problems in early life they came to the table with realistic solutions and a 'can-do' attitude.
"Our customers have undoubtedly benefited from this partnership – we were 'OK' at logistics prior to the outsource, but we lacked automation and a general logistics know-how. However, now that we are working with Agilitas, we can see what a real logistics organisation can do in terms of systems, processes, spares profiling and logistics best practice."
What does this mean for Maintel?
Maintel can now benefit from Agilitas' expertise in integrated inventory management. This is key as the company looks to increase its growth and improve delivery and customer service. Instead of making a capital investment into buildings and equipment, it will now rely solely on Agilitas. It means that Maintel can focus on customers and sales, knowing that the delivery side of the business is covered.
The deal covers over 65,000 technology devices which is no small undertaking. According to both parties, it took just three months to plan and design the new systems and handover control. It will provide nationwide coverage and, importantly, sees stock held close to Maintel's clients' sites.
What is not clear is how this is integrated into Maintel's supply chain. Will Agilitas reorder products based on inventory levels with oversight from Maintel, or will it simply just act as warehouse and distribution? It's an issue that can cause problems for companies going through this process. That's because it impacts end supplier arrangements and commercial deals, which are often very sensitive.
Enterprise Times; What does this mean?
This is a smart move by Maintel. It no longer needs to worry about stock levels or where they are held. Instead, it can focus on its core business and sales. Agilitas is doing the rest, and with an SLA in place, Maintel has some cover should anything go wrong.
It also sends a message to other organisations struggling to manage inventory and fulfilment. Doing it all yourself might seem a good idea, but a deal with a specialist can positively impact your business and customers.