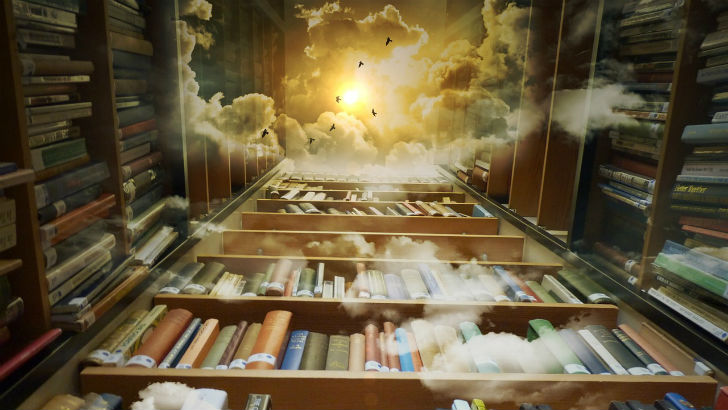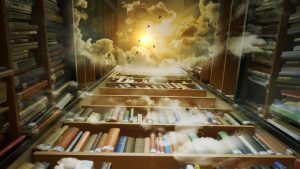 It has taken a while, but Infor has finally sold its Library & Information Solutions business. The business has operated as an independent business unit for some time. Since Kevin Samuelson revealed that he would divest non-core businesses following his appointment as CEO in 2019, its future within Infor seemed limited.
The company that has made the acquisition is Axiell Group, a privately owned Swedish multinational that focuses on solutions for the cultural sector. Over the last few years, it has increased its international expansion, and this latest acquisition further expands its global reach. Neither party disclosed the terms and the deal is expected to close in February.
Infor Library & Information Solutions
The Infor Library & Information Solutions has more than 180 customers across Australia, Belgium, Canada, France, Greece, the Netherlands, Switzerland, the United Kingdom and the United States. It is not a dormant business unit.
Infor recently won a bid to roll out its solution to the Métropole de Clermont-Ferrand. The solution will deploy to 19 libraries and a mobile book library. In addition, there are three specialized services, the Heritage Library, the Cinema and Short Film Documentation Center and the Superior School of Art of Clermont Métropole. Jean-François Piat, Director of Infor Library and Information Solutions, celebrated the win saying: "Infor thus consolidates its leadership position on the major public reading networks."
That statement now seems slightly odd considering the blog was posted on the same day as the acquisition announcement. In that press release, Piat said, "Infor's Library & Information Solutions business will greatly complement Axiell's deep portfolio of culture and knowledge solutions and expanding global footprint.
"Axiell is in a strong position to grow the business and provide customers with holistic solutions to meet their needs, as they migrate to cloud environments. We also will work closely with the Axiell team to ensure that Infor employees moving to the Axiell organization have continued opportunities to thrive within its business."
Moving to the cloud
Whilst it is unclear how many of the Infor Library solutions are cloud-based, the Axiell platform Quria is a digital-first cloud-based library services platform. Customers will want to hear, especially Métropole de Clermont-Ferrand, about what will happen to their solutions. The Infor catalogue includes:
V-SMART: an integrated library system
V_INSIGHT: a statistical portal that provides libraries with key performance data and metrics.
IGUANA: an online platform that combines website and collection in one environment.
V-SMART AIR: browser-based interface for any device that supports visually impaired users and right-left scripts
V-EYEQ: a collection management tool
V-LINK: a structured interface to search and access various information resources and retrieve the most relevant search results.
[email protected]: an Integrated Library System (ILS) that helps public libraries share information and services with elementary schools.
Joel Sommerfeldt, President and CEO of Axiell Group, commented: "I am thrilled that we are bringing the in-depth knowledge and experience from Infor's staff, portfolio of solutions, and customers into Axiell's community of 3,000 library customers, which has been growing since the mid-1980s when we started in this industry.
"Our experience from previous acquisitions, 21 of them since 2013, will be leveraged to ensure that the integration process is successful. Our focus is on continuing to build strong customer relationships and providing a leading service.
"The customers will be able to transition to solutions within the Axiell portfolio when they are ready. Our commitment to our customers is to provide the most modern solution for libraries that aspire to innovate and provide relevant services to their patrons."
Enterprise Times: What does this mean
This deal makes sense. In Axiell, Infor Library & Information Solutions business has found a natural home. It is better suited to its customers and more likely to invest in the software and solutions. For Axiell, it has bought a solid list of customers.
The inference is that many of the Infor clients will migrate to Quria. What isn't clear is how long they can continue using Infor solutions. What will newer customers do, especially those that have not yet implemented their solutions?
Sommerfeldt infers that all Infor solutions will sunset eventually. One might have expected some commitment from Axiell to maintain some support for the Infor solutions. Additionally, what about the inclusion of some Infor features or even applications into the Axiell platform? There is no indication of what will happen to the development teams. Are they staying with Infor or merging into Axiell?
For Infor, this removes another distraction and non-core business. It allows it to remain focused on the industries it serves. There are some synergies, notably with its public sector business. However, there are few opportunities where public sector organisations include Library solutions within the same tenders that Infor looks to respond to.
It will undoubtedly maintain a good relationship with Axiell moving forward. However, there is no indication that there is a formal agreement. The synergies seem much rarer than those with Hexagon following its acquisition of the Infor EAM solution last year.