There is yet another work management platform vying for market share. SmartSuite has launched what at first glance is as colourful as monday.com and shows some similarity to the Zoho suite of applications. Its name also sounds and looks similar to Smartsheet, another much more established Work Management platform.
The startup, founded by  Jon Darbyshire, CEO, Jeff Glasco and Peter Novosel, has launched a platform that aims to unite the essential elements that get work done onto a single platform.
The product is now available after two years of development. It was supported by the leadership team's $11 million of seed funding. Impressively the application already supports fifteen languages. The product has some additional localisations in place, including numeric, date, telephone, time and currency. It does not list addresses and many others, though.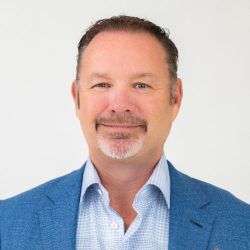 Jon Darbyshire, co-founder and CEO of SmartSuite, commented, "We founded SmartSuite to address the inefficiencies we see in how teams work together, with team members using a patchwork of disconnected apps, emails and spreadsheets to manage how they plan and manage work each day. Our goal is to turn the traditional software paradigm upside down.
"SmartSuite provides a work management platform that unites the essential elements that are used in getting work done – databases, spreadsheets, documents, collaboration tools, file management products and automation capabilities – into one platform."
What is SmartSuite?
At the heart of the SmartSuite platform is the no-code workflow management solution. It provides users with a visual way of creating workflows and integrations to support existing processes and tools within their organisation.
The workflows can link to different components that provide the tools that users want to work with every day. These different visual interfaces include Kanban views, Map View, Calendar views, Dashboards, Smart Docs, Collaboration, Grid views and Chart views. There are also administration elements such as field type classification, data imports, permissions and integrations. SmartSuite supports both a Zapier integration and an API.
SmartSuite has created recipes for different organisational functions and industries using these elements. Clients can add to these by building their own as well. Industries supported include a wide variety, including Non-Profit, Creative, Sports Associations, Construction, Real Estate, Facility Management, Health and Wellness, Legal. Organisational functions supported include marketing, HR, IT, Procurement, Product Development.
One of the more comprehensive elements is Governance, Risk and Compliance (GRC), with 12 solutions/recipes. This is no surprise with Darbyshire, a co-founder and Executive Chairman of Archer Integrated Risk Management. Archer was a leading GRC vendor Darbyshire helped build over ten years before its sale to EMC Corporation in 2010. It was later sold to Dell.
Peter Novosel, co-founder and chief technology officer of SmartSuite, noted: "You can think of the SmartSuite platform as a 'business' or 'work' operating system that provides the building blocks necessary to manage any business workflow, regardless of company size or industry.
"At a fraction of the cost of licensing individual products, SmartSuite provides a single platform that can adapt to the way businesses want to manage their workflows, now and in the future."
Suite or Platform
This is where SmartSuite differs from Zoho, in that different elements are not available separately. Instead, SmartSuite has three pricing levels and supports a free 14-day trial.
Team: Up to 25 solutions and other limits ($10 pupm billed annually)
Professional: Up to 150 solutions and other limits ($25 pupm billed annually)
Enterprise: Up to 300 solutions and other limits ($35 pupm billed annually)
What this means is that SmartSuite is a single platform rather than a suite of independent applications (on a single platform) like Zoho which are purchasable separately. SmartSuite can support teams from 2 to 5.000 according to the press release (its says10,000 on its website). How scalable is it? What testing has it done?
It already has more than 200 pre-built templates for organisations to pick from. The question is where does it fit in the market? The press release states that it is "Built for today's mobile workforce, SmartSuite offers native iOS and Android apps to keep users connected while on the go."
The third founder, Jeff Glasco,  vice president of Solutions adds, "SmartSuite has a passion for transforming the way teams work together. We're releasing a next-generation work management platform that has been purpose-built for Gen Z and millennials who we feel are the core team members that get work done in most organizations.
"The collaborative nature of our product fits the way these generations of workers like to work and interact with their teammates in a way that promotes culture and makes work more engaging and rewarding for them."
Enterprise Times: What does this mean
The platform looks impressive. However, it delivers point solutions for the needs of small teams within organisations. It then allows them to continually build on these processes, iterating and improving.
For some organisations, this is a powerful tool that will give them control over their processes. However, in larger organisations, there will be questions that IT and business leaders will want answering. How does this solution integrate with existing CRM, financial, ERP and other applications? There are mentions of using the platform in conjunction with QuickBooks, Xero and Freshbooks but little details about how this is achieved. Certainly, there are no entries in those three companies app stores.
SmartSuite is looking for technology partnerships. It does not yet appear to have created any formal partnerships. There may be some direct integrations though with the logos of companies such as Google, Apple, Microsoft, DropBox, Slack and Zapier do appear. It does not appear to have integrations to accounting firms, certainly in the SME market let alone the enterprise one.
The launch of SmartSuite is certainly impressive. The 200 recipes are worth a look at. They may solve problems in organisations unwilling or unable to bring in more expensive and inclusive solutions. There is almost certainly a gap in the market that SmartSuite can exploit. The question is: Where is It? Perhaps this first iteration is a way of finding its real niche and then expanding rapidly, not a bad tactic.