Charles Phillips is stepping away from the role of CEO. It is one of several key leadership changes that Infor has announced. Kevin Samuelson, formerly CFO, is the new CEO. Phillips remains at Infor as Chairman of Board of Directors. Jay Hopkins steps up to the role of CFO.
Samuelson has wasted no time and is already restructuring the leadership organisation with a few key changes. Soma Somasundaram has now taken on the role of President of Products as well as maintaining his current role of CTO. This move indicates the roles may will be split in the future with Somasundaram retaining the title and someone new assuming the role of CTO in time.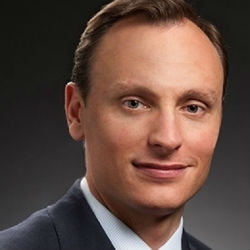 These shifts involve people that have at least a decade of experience at Infor. Samuelson spent 11 years at Infor, nine of those as Senior Vice President M&A. He was then promoted to CFO in 2011. In 2013 he left the company for brief roles as COO at Backcountry.com (1 year) and CFO at Inside Sales (2 years). He rejoined Infor as CFO in 2016. Somasundaram has spent 14 years at Infor.
The other two changes announced involve relative newcomers to Infor. Rod Johnson, formerly EVP Manufacturing and Supply Chain/Infor Nexus Business Unit, is now General Manager, Head of Americas. Johnson only joined Infor last year after 11 years at Oracle. Infor is not unfamiliar to him as he was at Intentia, later acquired by Infor.
Cormac Watters, who joined Infor from SAP, is now General Manager, Head of International Markets. This extends his role from just EMEA to include APAC.
End of an Era?
After nine years of leading Infor it appears that Phillips feels it is time to move on. He has successfully built Infor into a major player in the market through a series of acquisition and strategic changes. His tenure has been spent combining an active M&A strategy with $2.5 billion invested in product design and development in the last five years alone. With the announcement of the Infor Platform and the Koch investment, Infor now has the cloud solution that it hopes will elevate it to be a top two ERP vendor and the backing to move towards an IPO. As Chairman of the Board, Phillips will focus on strategy development, customer relationships, and new acquisitions.
Phillips commented: "I'm extremely proud of the team's accomplishments during my tenure. It is the right time to evolve our executive leadership as we continue to drive innovation in the industry. Kevin is a talented leader and I look forward to working with him and our experienced team as Chairman. I am confident Kevin and his leadership team will take Infor to the next level of growth, successfully implement our business strategy, and take advantage of the market opportunities ahead. Infor has great people and is poised for growth in its unique mission as the first industry cloud company."
New CEO new leadership structure
During his time working on M&A's and as CFO at Infor, Samuelson will have built up a strong relationship with its investors. This includes the investments by Koch with which he was closely involved. He is not a back office CFO and has been actively involved in customer meetings. This should not be a surprise considering the company sells financial management software to some of the largest companies in the world (though not as many as they would like). Samuelson said: "Our vision is to build on Infor's impressive trajectory, continually evolve our range of SaaS products that allow for quick and material ROI and value add for our customers and provide first-class service at every step of the journey."
One of those investors is Golden Gate Capital, that first invested in Infor in 2002. In 2011 it completed the merger of Infor and Lawson and the recapitalisation of the company with Summit Partners. David Dominik, managing director of Golden Gate Capital commented: "We have witnessed first-hand the transformative leadership and relentless dedication that Charles has brought to migrating the company to the cloud during his tenure. We are grateful for Charles's leadership over the past nine years and pleased the organization will continue to benefit from his vision and expertise in his new role as Chairman.
"Looking ahead, we are confident that Kevin, a deeply experienced executive with a customer-first mindset, is the right person to lead Infor as the company continues to deliver transformative innovation to customers around the world."
Samuelson's first changes in his leadership structure demonstrate a more decentralised leadership structure than under Phillips. This will give Johnson and Watters potentially more autonomy and authority in their new regions. It will be interesting to see how that evolves in the coming months. The first indication will be at Inforum 2019, Samuelson's first as CEO.
Enterprise Times: What does this mean
Phillips was unlikely to step down fully from Infor as he a significant number of shares. However, after nine years it may be he feels that it is the right time to step aside. Infor now has a CEO better suited to take it through the IPO process. Samuelson, has the knowledge as a CFO to guide Infor through that transition to becoming a public company.
In summary, this appears to be the next step towards the Infor IPO. The next results call will be interesting to listen to. Samuelson will almost certainly having to answer a question about the timing of the IPO.