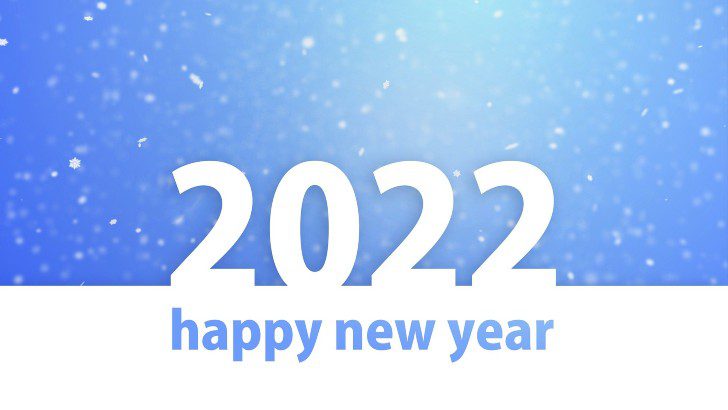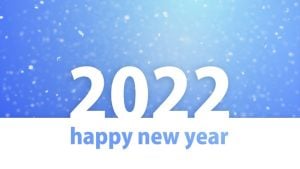 The festive season seems to have reduced but not eliminated the news cycle. Several acquisitions were announced, including Cerner by Oracle in a huge deal. Brillio snapped up Cedurs Digital, Aptean bought SI and Sage acquired Brightpearl.
Just before the new year, IRIS Software bought AccountantsWorld. Several more are listed below.
Several customer stories were unveiled, including Abudawood with Infor and SNS, Disciple Media using SiSense, and Shiji deployed Planview Clarizen.
Enterprise Times also published recent interviews with the CEO of Leapwork, Christian Brink, in an interview that revealed his thoughts on the future of API Management.
Pick of the fortnight
Salesloft announced a strategic investment from Vista Equity Partners. The funding round valued the sales enablement company at $2.3 billion. Kyle Porter, CEO and founder of Salesloft, commented: "This investment is a huge milestone in Salesloft's journey to becoming the most loved brand in sales technology. It gives us the resources we need to continue serving our amazing customers, while innovating solutions to solve the complex challenges faced by sellers."
The valuation recognises the 50% growth that Salesloft has achieved and its recent expansion into Europe. It recently launched its first data centre in Frankfurt, Germany. The company also achieved an ARR of $100 million during the summer and is well-positioned for further geographical growth.
Monti Saroya, co-head of the Flagship Fund and senior managing director at Vista, commented: "Vista is proud to be a preferred partner for founders of fast-growing, high-performing, high-potential companies and we are excited to work with Kyle and the Salesloft team.
"Salesloft has built an incredible enterprise software platform that provides tangible ROI by empowering sales teams and managers to increase productivity and we are excited to bring our decades of enterprise software experience to help Salesloft further fuel its growth trajectory and global expansion."
Acquisitions and Funding
Automation Anywhere entered into a definitive agreement to acquire cloud pioneer FortressIQ, a leading process discovery and mining company headquartered in San Francisco.
Oracle announced the acquisition of Federos, a provider of AI-optimized assurance, analytics, and automation solutions that monitor and manage the availability and performance of critical networks and systems.
Skillsoft has entered into a definitive agreement to acquire Codecademy, a leading online learning platform for technical skills, for approximately $525 million in cash and stock.
Trinet is to acquire Zenefits. Neither party disclosed terms.
Xero acquired TaxCycle, a Canadian tax preparation software vendor, for CA$75 million.
Appointments
Procore Technologies Inc appointed Microsoft Exec Erin Chapple to its Board of Directors.
Business
IBM Brazil announced today that Pipefy, a global start-up that offers no-code business process orchestration solutions, will be part of its open innovation program IBM Open Ventures.
SoftwarePlant has rebranded itself as BigPicture, the name of its leading software solution. Now part of Appfire, it has decided to drop the name of its original organisation.
TriNet announced the most recent donor recipient of the TriNet Foundation, a donor-advised fund (DAF), on behalf of TriNet's Corporate Social Responsibility program: Hire Heroes USA.
Customer
Hallman Lindsay, a Wisconsin based coatings manufacturer, has replaced an ageing Sage PfW solution with BatchMaster ERP.
The Finnish Defence Forces have signed a significant, €950,000 2-year Robotic Process Automation (RPA) service agreement with Digital Workforce Services Plc.
Premium Credit Limited, the leading provider of premium finance in the UK and Ireland, has selected Newgen's automation platform to enhance its premium finance process for business insurance customers.
Verto revealed how Basingstoke and Deane Borough Council had leveraged its project management solution to support its Corporate Programme Management Office (CPMO).
Product
Forecast took a look back at the improvements to its business management platform in 2021. It highlighted the launch of Baseline, improved reporting and integrations to Hubspot, Pipedrive and BambooHR.
Hansaworld announced an update to its SAF-T Export and VAT reporting solution to align with the new requirements in Norway from 1st January 2022.
NICE has added new AI-powered capabilities to its RPA solution. These include Click-to-Document and an ROI-based automation process recommendation. There is also a new built-in Resource Center with ready-made low-code/no-code resources.
SalesHood launched the SkillsHood Enablement Platform. It automates and scales organizational readiness and messaging alignment processes for distributed and remote employees.
ServiceMax launched Spark360, a new rapid implementation service to accelerate and derisk ServiceMax Asset 360 deployments.
Research
Ivanti
Ivanti published research that looks at the challenges faced by IT departments. The top two challenges faced were:
Keeping up with digital transformation (32%)
Keeping talent in technical roles (26%)
61% of respondents view IT Departments as critical for organisational growth and business strategy. However, those respondents were IT professionals and not from the wider business. 72% of respondents reported losing team members. Of more relevance are the reasons why talent is leaving:
41% of respondents cited a high workload as the top reason for losing team members
34% said unrealistic expectations placed on the team
32% cited a lack of executive support
28% because remote work was not a possibility
26% cited executive hesitancy for adopting automation
24% cited a lack of critical technology for doing their job effectively
There are some interesting findings in this IT-centric survey. Nayaki Nayyar, President and Chief Product Officer, Ivanti, commented: "Employees are working differently than they have in years before, and we'll continue to see an evolution of how people work as we move into the future and beyond the pandemic. The workloads and pressure to perform that have been placed on IT teams will only continue to increase.
"The only way to alleviate some of these stresses, and retain technical talent, is to implement automation into IT services so that team members can focus their attention on activities that drive the business forward and contribute to the business strategy."
Xero
Xero published findings from both Australian and New Zealand small business indices. In Australia, the index rose above 100 for the first time since July to 104. It was driven by an increase in small business sales of 11.1%; employment increased slightly to 2.8%. New Zealand growth was almost double the October figure of 8.2% to 15.8% for November. However, the increase in jobs slowed down from 3.8 % in October to 2.4% in November.