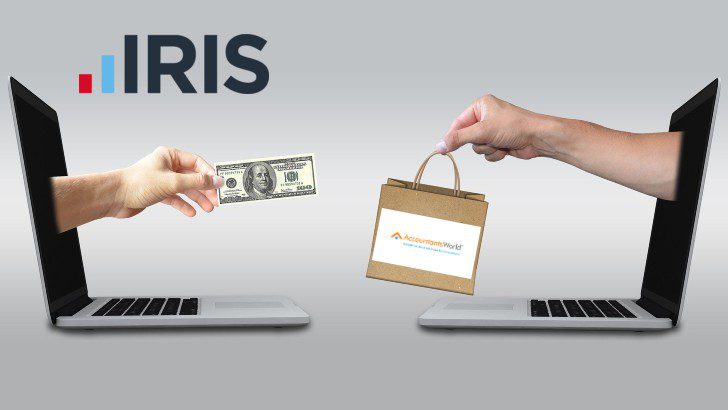 IRIS Software Group has announced the acquisition of AccountantsWorld. Neither party disclosed the terms of the deal. AccountantsWorld was a pioneer in offering cloud-based solutions for accountants and North American CPAs to run their business better.
Its two leading products  Accounting Power and Payroll Relief solutions, help those organisations serve their clients. The solutions support accountants compliance services and add value beyond the ERP solutions that many corporations adopt.
Founded in 2003, AccountantsWorld solutions are deployed across thousands of clients. The Power Practice Suite includes:
In addition, it offers payroll processing software, Payroll Relief, though this does not appear to be in the main suite. For IRIS Software, this delivers a significant boost to its market share of accounting practices in North America.
Headquartered in Hauppauge, NY, LinkedIn also refers to employees based in India, though there is no mention of this team joining IRIS in the announcement. Founded by two women, Chandra Bhansali and Sharada Bhansali, the company has grown successfully. However, it now appears that they are looking for an exit after decades at the helm.
Chandra Bhansali, co-founder of AccountantsWorld, says, "For the past 30 years, we have made it our mission to deliver innovative ways for accountants to utilize technology that empowers them to become indispensable, trusted partners to their clients, ingrained in critical business functions. Joining IRIS further advances our mission.
"CAS services are critically important for accountant firms, and joining IRIS allows them to deliver more financial value to their clients and let them focus on their business."
Growth of IRIS Software
IRIS Software continues to grow its North American presence and its share of CPS solutions. Recent acquisitions include Doc.IT in July and Conarc in September 2021. Its portfolios of CPA offerings also include Star Practice Management, Innervision, FMP, PSI, Senta and Practice Engine.
It will look to expand these solutions and complement them with further acquisitions in the coming months. Backed by HgCapital Trust plc, Intermediate Capital Group, the group, now supports 50 of the top 100 CPA firms and many mid-market CPA firms.
Elona Mortimer-Zhika, CEO of IRIS Software Group, commented: "We are excited to welcome AccountantsWorld into the IRIS family as we continue to expand our North American presence to empower accounting firms to manage and grow their practices more efficiently and become better advisors to their clients.
"The AccountantsWorld founders pioneered cloud technology for accountants, and the holistic suite of cloud-based solutions they have created are an exceptional addition to our offerings. Together they help accountants transform their practices with solutions that drive automation, efficiency, and productivity, and allow them to introduce new and value-added services."
Enterprise Times: What does this mean
IRIS continues to invest in cloud-based accounting practice solutions. Its focus seems to be on extending its reach into the North American market. It combines many of the remaining Accounting practice solutions, including payroll. On the former, it may have a tougher challenge for dominance in the SME market with QuickBooks, Xero, and Sage offering solutions that help CPAs and Accounting firms manage their client portfolios. IRIS is building market share, but it will need to ensure its solutions stay ahead of rivals.
What will be critical are the integrations that its solutions maintain and improve. The Accounting Power brochure does not mention Xero, though it does offer integrations to "QuickBooks, QuickBooks Online, Sage, and other accounting software".
IRIS will need to ensure that the interface to other financial management solutions remains comprehensive whilst adding additional functionality. The question also remains how many different Accounting practice management solutions it can maintain. Also, what synergies it can leverage across them in the coming months and years. Synergies that will increase efficiency and maintain and grow its client base.