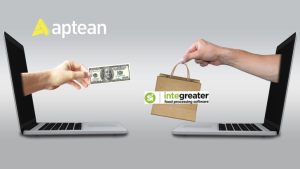 Aptean has completed another acquisition just in time for the Christmas break. It has acquired the UK ERP and MES software vendor Systems Integration (Trading) Ltd. (SI). The acquisition will strengthen Aptean's presence in the UK and its food and beverage vertical.
SI has over 150 customers, mainly food processors across the UK, Republic of Ireland, Canada and the US. It has developed a modular food ERP and real-time planning software application, Integreater food processing software. Aptean did not disclose the terms of the deal.
Si is not that small. According to LinkedIn, it has 89 employees. It is headquartered in the UK and has a strong presence in the US. Aptean believes that it will provide a complementary suite of solutions to the Aptean food and beverage offerings. The SI solutions mainly target the food production and processing industry. Its software addresses the three core challenges of regulatory compliance, margin improvement, and quality control the following industries face.
Abattoir Management
Cheese and Dairy production
Catering butchers and food service
Meat processing
Fish & Seafood
Poultry Processing
Fresh Produce
Recipe managed businesses
Bakery and Cake manufacturing
Snack food manufacturing
Pet food & bird seed manufacturing
There is quite a lot of overlap with existing Aptean solutions, though, and it will be interesting to see the roadmap for the products Aptean has in mind. Integreater does not appear to be a cloud solution, which Aptean has experience delivering. It may be one of the reasons it chose to invest. It increases its market share, giving it access to more than a hundred companies that will want to move to the cloud in due course. SI will bring industry expertise to Aptean and additional sales teams that understand the sectors.
What's next
The press release indicates that Aptean will help SI expand geographically and enhance its product. It will be interesting to see the detail behind this and how it will fit into the wider Aptean technology stack.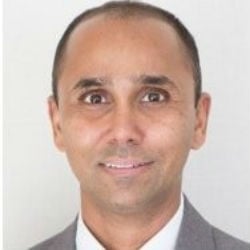 TVN Reddy, CEO of Aptean, commented, "We are excited to further strengthen our award-winning Food and Beverage ERP solutions with SI's proprietary software solutions in the protein processing segment, while also expanding our footprint in the UK.
"SI's expert team of food industry and software professionals deeply understands the operational complexities this industry faces, and we are excited to welcome them to the Aptean family. With our combined set of unique software solutions across the food and beverage industry, we can deliver enhanced efficiency and outcomes for our customers' operations."
There are still questions about the acquisition that remain unanswered. Rob Stephens, CEO and founder of SI, commented, "Aptean and SI are aligned in a mission to deliver world class tailored solutions and deep industry specific expertise to food manufacturers.
"Going forward, in combination with Aptean, we will be part of a larger group of industry and technology experts focused on continuing to serve the Food and Beverage industry. Aptean will give SI the scale and expertise to further enhance our customer experience allowing the business to continue to grow both in the UK and globally."
While this is a positive message, it is not clear whether Stephens will remain within Aptean, nor how SI will fit into the Aptean Food and Beverage business unit.
Enterprise Times: What does this mean
This does not appear to be a fire sale. SI has maintained a steady number of employees over the last two years, according to LinkedIn. With the food and beverage industry a critical part of national infrastructure during the pandemic, that is no surprise. While the pandemic, such as hospitality, may have impacted some customers, most of the industry has fared well.
This is presumably the last acquisition that Aptean will announce in 2021. It was a busy year with several acquisitions in both the food and fashion ERP sectors. Backed by Vista Equity Partners and TA Associates, it will be interesting to see what 2022 holds.