The City of Olathe, Kansas, is to deploy Workday solutions with the assistance of Avaap. The project is part of the ambitious Olathe 2040 strategic plan that aims to make the city future-ready.
Avaap revealed that it would deploy  Workday Financial Management, Workday Human Capital Management (HCM), and Workday Payroll. It will see the organisation deploy new payroll, time & attendance and scheduling modules from Workday. The addition of finance will mean that the City of Olathe will have a fully integrated financial management system.
Once deployed, the Workday solutions will modernise the IT systems within the organisation. As a cloud-based and mobile-ready solution, it can deliver the flexibility that the modern workforce desires. The City of Olathe can, therefore, support home and mobile workers.
The project will include a rethinking of existing processes, and Workday will enable the modernisation of those processes reducing inefficiencies and delivering real-time data insights for better decision making. Hosted in the cloud, Workday also offers a more secure environment than its historical solution.
Susan Sherman, City of Olathe Deputy City Manager, commented: "Deploying Workday will help us set the standard for excellence in local government. Workday will help the City to better manage financial and human capital management business processes, incorporate a modernized Chart of Accounts, and modernize financial and human capital management systems to increase transparency, streamline processes and save staff time for more substantive work."
Why Avaap?
Avaap is one of the leading Workday partners and has implemented Workday at several Government organisations. These include the City of Provo, UT, the City of Topeka, KS and Memphis-Shelby County Airport Authority.
Avaap has a close relationship with Workday. It will help deliver critical project components, including integrations, customised reports and, most importantly, the organisational change management required.
Change Management in the public sector is a key component of successful projects. Avaap hosted a webinar on the subject with two more clients from the County of San Bernadino, California and the City of Columbus, Ohio, earlier this year. The Director of Avaap's change management practice, Carrie King, also gave an insight into how it can improve the chances of success with change management in a recent blog.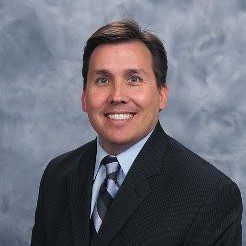 Rich Walega, Vice President, Workday Government Practice at Avaap, commented: "One of the most forward-thinking and significant innovations we're seeing in state and local governments is the adoption of Workday as the finance and HR system of choice.
"Olathe's investment in Workday will help the city to be more efficient, nimble and cohesive, each of which are expected outcomes of transformation initiatives outlined in the Olathe 2040: Future Ready Strategic Plan."
Enterprise Times: What does this mean
Another good win for Avaap and Workday. This is not a huge project in terms of user numbers. There are just over 1,000 employees in the City of Olathe. How much will it cost? The project is reflected in the budget for 2022. However, it is unclear how much the organisation is spending on this project, as it is not specifically identified.
Avaap did not indicate how long the project would take. According to the budget report, the objective appears to be to complete it during 2022. It will be interesting to watch the progress and learn of the changes the City of Olathe manages to achieve.