Salesforce has reported that digital sales remained strong as retailers closed out the 2021 holiday shopping season. The company reported that consumers around the globe are maintaining or increasing their early December spending compared with last year. This is despite persistent economic challenges caused by inflation, low inventory, and fewer discounts.
Salesforce analysed global shopping data from more than one billion consumers on Commerce Cloud and Marketing Cloud. This included 24 of the top 30 US online retailers. Salesforce found:
Key December holiday insights (November 30 — December 13)
Early holiday season demand leads to smoother December sales:
Post-Cyber Week digital sales remained flat globally year on year (YoY) at $268 billion (0% growth). US digital sales grew modestly over the same time period at 3% YoY growth, with $61bn in holiday orders placed.
Supply chain issues continue to impact holiday inventory and sales:
With product availability down 7% globally and 8% in US YoY, holiday discounts continued to trend downwards after Cyber Week. The global average discount rate dropped to 16%, a 9% YoY decrease. US shoppers saw discount rates drop to 17% after Cyber Week, a 12% YoY decrease.
In the face of higher prices, consumers financed purchases:
The Average Selling Price (ASP) after Cyber Week was up 25% in the US and 9% globally YoY. Buy Now, Pay Later offerings continue to trend upward to offset the higher cost of goods this holiday season. 7% of online global orders were processed using this option between the first day of Cyber Week and December 13. This represented 48% YOY growth.
Holiday shipping cut-off dates spur flurry of last-minute shopping:
While post-Cyber Week growth was sluggish, data indicates a pick-up in global and US shopping activity on Friday, December 10. This continued through to Monday, December 13 as shoppers rushed to finish online shopping ahead of December 15 shipping cutoff. Sales over this period grew 4% YoY globally and 8% in the US. This far outpaced the average across the previous two weeks combined.
Product categories with the strong YoY growth post-Cyber Week include:
Luxury handbags (+34%)
Furniture (+31%)
Electronics & Accessories (+30%)
The Salesforce perspective: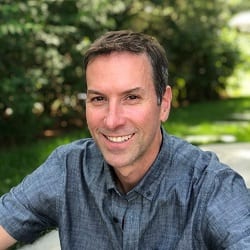 "Early December data confirms that holiday demand has smoothed out this year. Consumers are shopping early and often," said Rob Garf, VP and GM of Retail, Salesforce. "While a spike in digital sales never came during or after Cyber Week, retailers should be encouraged by how steady digital shopping habits and sales have been in the face of higher prices, fewer discounts, and less inventory."
2021 Salesforce Holiday Insights and predictions methodology
To help retailers and brands benchmark holiday performance, Salesforce analyses aggregated data to produce holiday insights. The data comes from the activity of a billion global shoppers across more than 54 countries powered by Commerce Cloud. The aggregated data also comes from Marketing Cloud and Service Cloud data from retailers. Salesforce's holiday data set includes 24 of the top 30 US online retailers on the 2021 Digital Commerce 360 list. The company also utilises publicly available third-party data sources.
To qualify for inclusion in the analysis set, a digital commerce site must have transacted throughout the analysis period. In this case October 1, 2019 through December 13, 2021, and met a monthly minimum visit threshold. Additional data hygiene factors are applied to ensure consistent metric calculation.
Enterprise Times: What this means for business
The 2020 holiday shopping season broke all kinds of records as digital sales skyrocketed by 50%, year over year. Spending increased more than $300 billion compared to 2019. And retailers that offered even the simplest of shopping options – like curbside pickup – grew nearly twice as fast as those that didn't.
2021 was always going to have a hard time improving after the records or 2020. Until the recent implementation of lockdown rules around the globe, consumers were flocking back to the stores. Smart and innovative brands were re-engaging customers with live events. Retailers will need to continue to re-engage digital consumers with experiences tailored to individual preferences. They also have to implement creative fulfilment strategies that avoid problems related to delivery and out-of-stock inventory.