Salesforce has announced the availability of new capabilities for Field Service Customers. In addition, earlier this week, it unveiled DocuSign CLM for Salesforce Field Service, though this is not available until later in 2022.
The field service industry is evolving rapidly, often driven by changes in technology. It has led to changing requirements for field service engineers. The Salesforce State of Service report found that 80% of field service professionals say the skills required for their job have changed from just two years ago. While tender is one of the forces behind this change, it can also be the saviour, simplifying processes through automation that need minimal training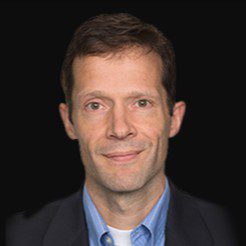 Paul Whitelam, GM of Field Service Management at Salesforce, commented, "With customers and employees looking for fast and easy digital service, the field service industry is ripe for change. Salesforce is continuing to evolve our field service management platform to meet the needs of customers and field service employees in this all-digital world, and these latest innovations bring more trust, speed, and convenience to every field service interaction."
Moving Field Service forward to help customers
Salesforce is continually improving its technology to support field service and its back-office operations. For example, the recent updates to Slack included swarms, which enables people to join conversations to resolve issues wherever they are. This could include experts, call centre agents and even field service engineers in conversations.
Salesforce is already helping organisations across the globe with Shohreh Abedi, EVP, Chief Operations Technology Officer, Member Experience, The Auto Club Group (AAA), saying, "Today's consumer has zero tolerance for having to repeat themselves. Omnichannel servicing allows a customer to begin a request or service from one chosen channel and complete the request in a whole other service channel without losing a beat.
"Field Service has reduced over 25% of the volume that is being handled completely digitally without human interaction, through AI, chat or other digital self-service capabilities. The result of having a customer-centric approach is a happier, more delighted member, and Salesforce is a big part of our journey."
What are the new features?
Salesforce has added four new features to Salesforce Field Service. There is little detailed information about some of these, and Salesforce has not responded for further information to date.
Enhanced Scheduling and Optimization Engine
This new feature will enable organisations to manage better the scheduling of jobs that have multiple steps. It is not clear whether this brings a level of project management into the solution. Still, it will offer a resource management application that can schedule the different resources for different steps.
The new engine will run on Hyperforce, a reimagination of Salesforce's platform architecture built to securely and reliably deliver the Salesforce Customer 360, including Sales Cloud, Service Cloud, Marketing Cloud, Commerce Cloud, Industries and more, major public clouds.
What isn't clear is whether this will match the complexity that Nubik offers with the combination of FinancialForce PSA, ERP and Inventory Management solutions alongside Salesforce Field Service. It seems unlikely, and it also seems as though this is just the resourcing element. As the solution is only available in beta, perhaps more will be known in due course.
Less a new feature and more a reminder that partners and customers can now build Lightning web components to build better experiences on desktops and mobile. Salesforce cites the example of a water delivery company. It creates a custom app with order information from Service Cloud on one page. It, in turn, then automates the documentation process and saves the delivery person time and clicks.
What isn't clear is whether Salesforce has already built these components. However, they are only available in pilot currently. A search on the AppExchange revealed a free Lightning tab and home/app page component to approve, reject, or reassign multiple approval requests in one go. Built by Forcelution Apps, the component has a limited free version.
Appointment Assistant Self-Service Scheduling
With remote working and mobility key for the modern workforce. Available now, it enables the customers of field service companies to make changes to the appointments offered. They can schedule, cancel, confirm, or reschedule appointments without having to wait on hold for an agent. This appears to be an online feature rather than an automated voice one.
In the backend, as customers make these adjustments, resources are automatically rescheduled. It is done without impacting the appointments or SLAs of other customers.
Visual Remote Assistant Two-Way Video
This is an enhancement to the Video Remote Assistance launched earlier this year and is available now. The additional capability enables the expert to demonstrate visually to customers over the two-way video. It enables service companies to improve remotely delivered services and enhance field service technicians training. Both ends require video cameras, and this addition brings it more in line with the rival IFS with Remote Assistance soution.
Enterprise Times: What does this mean
Of these four new capabilities, the Appointment Assistant Self-Service Scheduling seems the most comprehensive. Still, it is disappointing that more information for this, the resourcing capability and the Lightning Web Components was not available. These are iterative improvements to what is already a strong Field Service solution.
How customers leverage these new features in the coming months is interesting. Field Service is evolving, and Salesforce aims to be at the leading edge of those changes. It is improving efficiency and putting power into the customer's hands with many of these changes.