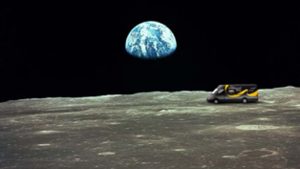 SNS and Infor have combined once again to deliver the Infor Warehouse Management System (WMS) to another multinational company in the Middle East. Abudawood Logistics is a subsidiary of Abudawood Group.
It has selected the combination to deploy Infor WMS across its 130 facilities in six countries. The deployment follows other recent successes at the Almaki Group and SACO and MEDSCAN.
It seems likely that Infor WMS replaced the SAP Warehouse Management component of its ERP solution. The Infor WMS provides capabilities to manage the complex shelf-life requirements of Abudawood. It can optimise inventory movement by order type, account type, brand and more.
Abudawood distributes a wide range of global brands across Saudi Arabia and beyond. This includes Proctor and Gambol brands, Ferrero Rocher and Quaker Oats. Shelf lives vary enormously between chocolate and cleaning components which makes replenishment and picking a complex affair.
The Project
Abudawood has selected the Infor WMS because of its integration capabilities. Not only with SAP ERP, which it also did at Almaki Group, but also with the numerous third-party logistics organisations that Abudawood uses.
SNS is a leading partner for Infor in the Middle East. It is also a recognised expert and provider of supply chain consultancy and software implementation. The combination is having significant success in the region as distribution organisations look to modernise their operations.
Abdullah Talal AbuSido, Abudawood's head of supply chain technology commented, "With ambitious growth plans, Abudawood is focused on organic growth, customer acquisition and geographic expansion, testament to which is its recent expansion into logistics services in Saudi and plans to cover the remaining five Abudawood markets.
"Supporting delivery across all of our regions is a 24-hour warehouse operation running minimal downtime. Therefore, putaway by unit of measure (UOM) is a crucial process to maximize location capacity and streamline output. With this goal in mind, we needed a warehouse management solution that could really optimize our replenishment and ensure world-class levels of performance.
"Through working in partnership with SNS, we've been able to hone-in on specific areas for improvement and establish robust and efficient warehouse management processes to add tangible value, and support both service improvements and increased profitability."
Enterprise Times: What does this mean
Infor and SNS seem to be having a great year in the Middle East. The combination has won and deployed several instances of Infor WMS. The question is whether Infor can expand its footprint within these companies to include its manufacturing ERP solution. Abudawood already manufactures some consumer goods in partnership with Proctor and Gambol through a joint venture. Might it consider leveraging other Infor solutions to support the manufacturing of other products?
Mario Ghosn, SNS' general manager commented: "Optimizing warehouse efficiency and capacity in order to instill best practice and drive performance is crucial in any business, but in the field of FMCG logistics, it's a prerequisite. We're delighted to be working with Abudawood, helping the team to refine their operations and put the building blocks in place from which to pursue its ambitious expansion plans in the coming years."
This is another good win for SNS in what has been a solid year. It won the Infor growth partner of the year award for APAC in 2020. The 2021 awards do not seem to have been revealed yet. However, it will certainly be a contender.
In the second year dominated by Covid, distribution has proved a critical industry for nations worldwide. With successes in the Middle East with SNS, Infor has demonstrated that its solution is market-leading. Gartner recognised this placing Infor WMS as a leader in the Magic Quadrant for WMS in 2021. If it can find a similar partner or SNS can extend to other regions, it is well placed to find further success in 2022 worldwide