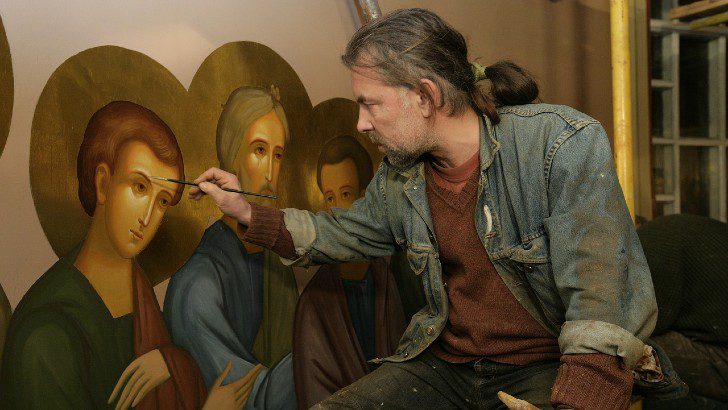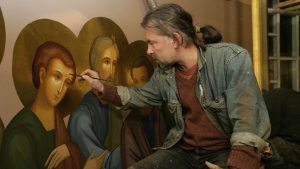 Sisense has published a case study that demonstrates the difference its AI-driven analytics platform has made to Disciple Media. The case study and accompanying releases reveal how the platform has delivered the promised insights and how the company turned those insights into results.
Typically, analytics firms talk about how their platform delivers useful business insights that leaders can take advantage of. The challenge is that they don't know what those insights will be until the solution goes into production. Even then, several steps need to be taken before the business can reveal if the product was worth the purchase price.
The Disciple Media story is interesting because the results were realised within two years and covered several KPIs.
Disrupter powers up with Sisense
Disciple Media was founded in 2015 by Benji Vaughan, then an electronic musician and label owner. He intended to create a platform that enabled him to engage with fans digitally. Over time the platform has evolved to enable content creators to build a private, branded community with the capability to communicate, sell subscriptions, offer courses without some of the restrictions that standard social media platforms erect.
More than 600 individuals and organisations use the platform, including musicians,  charities, wellness, Sports clubs, schools, and associations. Customers include photography tutor Emma Davies, country music star Luke Bryan, fitness instructor Jasmine Mays, chef Hari Ghotra and Electronic music band ODESZA. Possibly one of its best-known customers is The Rolling Stones, with a community of over 250,000.
The creator economy was valued at over £78.1 billion by the Influencer Marketing Factory, and Disciple Media wanted to expand its initial success and scale quickly. However, it knew it needed to retain customers and ensure its expansion efforts bore fruit to achieve success.
In 2019 its started the hunt for a solution. One that would help them rapidly evaluate sales performance, assess funnel stage conversion rates and cost per lead, spot trends and identify fresh opportunities. Disciple ideally wanted the same solution to help their customer success team. The metrics it wanted to focus on was improving retention and to identify new opportunities for customer expansion.
Sisense was selected because it could provide a semantic layer on top of the new Google BigQuery data warehouse that Disciple had deployed. It also seemed easy to connect additional data sources to help power the insights it was seeking
The deployment
After connecting Google BigQuery, Disciple quickly connected it to other data sources. Those included HubSpot, Google AdWords, Google Analytics and Facebook Ads. Using Sisense Fusion Analytics, it then used interactive dashboards to highlight insights, drilling down and filtering the data. Sisense surfaced insights that had clear actions Disciple could take to improve several metrics, including:
Reduce the cost per lead
Increase conversion rates
Identify ideal customer segments and customers
Identify the top out or underperforming customer communities and identify the reasons for success or offer assistance
These actions were taken, and the results were impressive. Within two years, Disciple Media
has attracted and retained 6x more customers
seen a 75% improvement in customer churn
tripled customer lifetime
attained 100% business growth
These results were achieved without increasing headcount. Sisense is now used daily to watch for trends across different metrics. Those metrics include new member registrations, engagement levels, and trending posts. It enables the team to manage customer success proactively. Importantly, the adoption of Sisense internally has increased, a real measure of its success at Disciple and for Sisense.
Mark Downey, COO, Disciple Media, commented: "Sisense helps us slice and dice the data in the sales funnel quickly, without needing somebody to help me. Before we deployed Sisense, we were running a duct-taped system of exporting/importing CSVs, homebrew scripts and overly complex spreadsheets.
"These slices have helped us define what our ideal customer looks like and how early in the funnel we can identify them. Being able to chop, slice and pivot the data quickly and easily at scale helps us adapt the ICP over time. So we know who the product is resonating with over the last six months."
Continuing the success
In Disciple Media, Sisense has found its own disciple and advocate for its analytics solution. Frankie Feast, Finance Director at Disciple Media, said, "It was a big commitment for Disciple to deploy a data tool due to the initial cost involved. As a result of the time-to-value and the ROI we have received since using Sisense, it has been a great investment."
The exact success metrics are still a little unclear, though as a private company it was unlikely to divulge much. Disciple bought an analytics solution hoping to see the promised insights. It found them and converted those insights into meaningful business actions.
Those actions have made a real difference to the organisation. The Disciple Media growth is likely to continue. It raised $6 million in a Series A funding round led by angel investors including Nick Mason (drummer in Pink Floyd), Sir Peter Michael (CEO of Cray Computers, founder of Classic FM, Quantel and Cosworth Engineering), Rob Pierre (founder and CEO of Jellyfish) and Keith Morris (former chairman Sabre Insurance). What will be interesting is the size and timing of the next round.
Enterprise Times: What does this mean
While it isn't the funding values seen for US firms, Disciple is focused on growth with the help of Sisense. It will be an interesting organisation to follow. Perhaps it could be the UK scale up that will become a Unicorn. The market is certainly big enough.
The company is now considering premium pricing and further monetisation opportunities. Sisense can quickly analyse the success of these initiatives and reduce risk and product lifecycle for the growing platform.
This is a fascinating story about a UK scale up already having success in the US. Paul Scholey, Vice President of International Sales at Sisense, commented, "Disciple Media's growth in customers, lifetime value and ROI is fantastic to see. These results are a testament to the power of infused analytics and how the power of Sisense can help transform businesses inside and out. We are thrilled to be on this journey with Disciple Media and cannot wait to see what the next 12 months bring,"