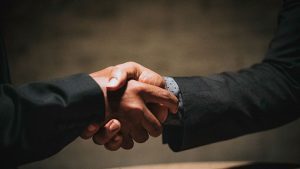 Brillio has snapped up Cedrus Digital for an undisclosed amount. Bringing the two companies together will strengthen Brillio's product and capabilities, especially in North America and Asia. The move comes just a month after the company acquired Standav to boost its lead-to-revenue (LTR) portfolio.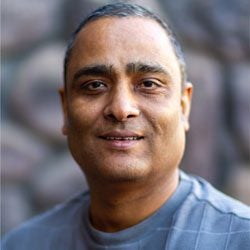 Raj Mamodia, Founder and Chief Executive Officer of Brillio, said, "As companies continue to accelerate and scale their digital ambitions, they increasingly need proven expertise with industry-specific domain experience. Acquiring Cedrus Digital is a tremendous opportunity to deepen Brillio's on-shore capabilities in cloud-native engineering, cognitive process automation, and cloud security.
"Their founding team of senior practitioners will bring their passion for customer success, a consultative approach, agility, and a culture of digital-native innovation, which is a natural fit for Brillio's culture. We've consistently been thoughtful about our expansion, both organic and inorganic, with our clients' needs being at the forefront of our growth strategy, and I am thrilled to have the extraordinary brilliant Cedrus Digital team join Brillio."
What does this deal give Brillio?
The company believes that it will gain immediately from this acquisition of Cedrus Digital. It says the deal "significantly strengthens Brillio's product & platform engineering, data analytics engineering, cloud security and digital infrastructure capabilities, increasing Brillio's near-shore presence and proximity to their strategic relationships in North America."
The press release lists eight distinct areas where this deal will enhance the company's offerings. Among those are conversational AI, machine learning and cloud security. These eight areas are also said to help it in Healthcare, Financial Services and Automotive.
Brillio also says it was interested in Cedrus Digital's partnerships. Among those are AWS, IBM, Red Hat, Okta and Confluent. Surprisingly, only AWS currently appears on the Brillio partner list. It means that it immediately gains access to these partnerships. In terms of cloud computing, it now has partnerships with all the major IaaS players – AWS, Google, IBM, and Microsoft. It also has an enlarged security business, boosting its appeal to customers.
At present, it seems that all the partners and staff of Cedrus Digital are transferring to Brillio. LinkedIn shows Cedrus digital has 89 staff members which should be easily absorbed by Brillio.
Enterprise Times: What does this mean?
Acquisitions can take a while to deliver their full value. This one should do that quickly although it's hard to know quite how quickly without knowing what it paid for Cedrus Digital. Here, the important parts are the knowledge, skills, and personnel that Cedrus is bringing to Brillio. These are already seen as boosting the company across the board, from sales to product and consultancy.
Having acquired both Standav and now Cedrus Digital, is that it for Brillio? Or will 2022 bring another raft of new acquisitions?