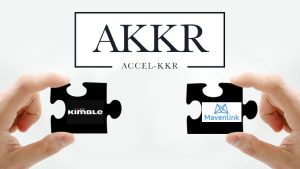 Accel-KKR (AKKR) has closed the deal to merge Kimble Applications and Mavenlink. The deal was first announced last month and sees AKKR take majority ownership of the combined firm. Carrick Capital Partners and Goldsman Sachs remain as investors. Both companies are leaders in the G2 Grid for Professional Services Automation, and the combination will create an organisation that is far stronger and will look to compete more effectively.
Both organisations were previously founder-led. AKKR has also announced the appointment of Michael Speranza to lead the new organisation with the blessing of existing founders. While it is unclear what roles the existing founders will take up, initially, they do not appear to have left the business. Ray Grainger, founder and former CEO of Mavenlink, will become executive chairman.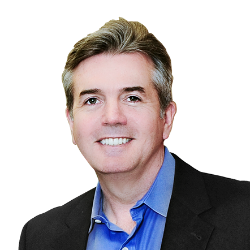 Grainger commented, "We are excited to embark on this next chapter because it positions us to accelerate the move by professional services organizations from generalized horizontal applications to purpose-built vertical SaaS solutions.
"I look forward to contributing to the growth of the business and elevating the importance of the need for firms to move beyond the limitations of legacy software applications and implement purpose-built solutions designed to help them overcome the unique human-centric challenges they face."
Michael Speranza takes control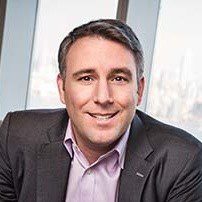 Speranza spent 14 years at IPC Systems Inc before leaving to join Aptean with the support of VC Vista Equity Partners to help reforge the strategy. He led Avolin as CEO for three years following its carve out and sales to ESW Capital from Aptean.
He left the company as it sold 12 products from its software solution portfolio to Ignitetech, another ESW firm. Speranza has deep experience of M&A and helped devise the strategy at Aptean that brought a focus for several different brands.
Enterprise Times spoke to Speranza about the combined company before the announcement. ET asked him why he took the role.
"It is probably a seminal inflection point in this industry. First and foremost, if you look at the opportunity for Accel-KKR to double down and increase their investment in the space and bring companies like Kimble and Mavenlink, together. The opportunity to redefine an industry and become a market leader is not an opportunity that comes up every day. For me, it was the excitement behind the inflexion point of bringing these two companies together in this space.
"Second is the sponsor. We're working with a great financial sponsor with AKKR. They're 100% focused on the B2B software space. For me, that's incredibly important. We've got a backer that understands this space and is committed to it.
"The third is the challenges that we're going to face as we embark on our mission. They are something that I'm familiar with in terms of my background. I felt that it was an opportunity that I could be very successful in."
The big  questions
One of the big questions for Speranza is what to call the new company and the branding approach. It is, perhaps, the first major decision and one that needs making quickly. When asked, Speranza replied, "The honest answer to that is we don't know yet. One of our goals for the first 30 to 45 days is to reach a conclusion on what the goal for our brand is going to be for the organisation."
Speranza did not rule out calling the company Kimble, Mavenlink, a combination or a completely new name. There are some determining factors involved. What will happen to the two products?
"For us, it's taking both products, which we're committed to investing in. I want to make sure we emphasise that point and make it crystal clear that this is not about picking one product or the other. This is about bringing these organisations together and having the broadest set of capabilities that can compel the PSA market forward."
The investment in both the force.com platform solution (Kimble) and the multi-stack solution (Mavenlink) will continue. However, Speranza was clear that while the products will not combine, they will learn from each other. It is less code swap and more about a knowledge transfer. There will be expertise that Kimble can assist Mavenlink with around Salesforce integration. Kimble may also benefit from M-Bridge, the Mavenlink integration platform.
In terms of a growth strategy, Speranza will look to grow both organically and inorganically. On the possibility of future acquisitions, he said: "Absolutely. We will be acquisitive, and we'll be out there looking for opportunities that make sense for our customers."
What is next?
The intent is to integrate the two companies by the end of the first quarter. It isn't clear exactly what that integration will mean. Still, it is likely to include decisions about the founders, including CTO's Roger Neel (Mavenlink) and David Scott (Kimble) as well as Sean Hoban, CEO of Kimble.
Correction: Mavenlink also has a third founder, Sean Crafts, who is currently the Chief Customer Officer.
Hoban commented: "The combination of our talented teams and ongoing investment across two category-leading products will ensure that customers have a phenomenal choice in best-of-breed capabilities from true specialists. This merger creates the first true industry cloud offering for the next-generation services organization, whether they are a small or global enterprise."
Whether the third founder of Kimble, Mark Robinson, will remain at the firm is also unclear. However, his depth of experience and evangelism could help cement the relationship and market presence of the two former competitors.
ET asked Speranza what he hoped to do in the first 90 days?
"You'll see us out there aggressively countering how we think our competitors are going to try and respond to this, which is trying to narrow us into one product line or the other. I can't emphasise enough that we are committed to both, and we view that as a position of strength and probably something that they're afraid of.
"We think there's a massive product synergy, massive upside for our customers, and massive upside for the space and the rate of change that we can now drive forward in that space by having the biggest portfolio possible."
The AKKR decision
Enterprise Times asked Speranza the AKKR thinking behind the merger.
Speranza commented, "It goes down to their commitment to the space. They've been around Kimble for several years as a minority investor. They took a bigger stake almost a year ago now.
"They're incredibly excited about that business's momentum and the multi-billion dollar end market. A market with a dramatic underserved need and the ability to decisively grow into that space. They were enthused about the market. They're enthused about Kimble's momentum as a business, and the opportunity to merge with Mavenlink, a business with similar momentum.
"In many respects, the business is very complementary. If you look at everything from geographic composition, product composition in terms of where the products focus, even something as mundane as our office locations. They made for a combination that just has a ton of industrial logic behind it all while being supported by that large growing end market that is underserved. That's what got AKKR excited about the combination. And quite honestly, what got me excited about the potential in the role."
Tom Barnds, Co-Managing Partner at Accel-KKR, will join Greg Williams and Maurice Hernandez, Managing Directors at Accel-KKR, on the new company's board. They commented, "Accel-KKR is excited to bring together these two leaders in the professional services automation space. The combined new entity has the potential to fundamentally improve how professional services organizations deliver more successful engagements for their customers in an effective and profitable manner."
Does 1 + 1 = 3
This is the killer question. In a canned comment, Speranza noted: "Uniting two market leaders that offer unique and complementary capabilities will enable us to accelerate our efforts to build the best cloud-based solutions for professional services organizations.
"Our unmatched domain expertise coupled with our commitment to continued innovation on two distinct best-in-class solutions will provide our clients the capability to dynamically optimize resources – unleashing the creativity and impact of their most valuable asset: their people."
Enterprise Times asked how the combined company would be better than the two independent ones.
Speranza noted: "We have, sizable scale, more than 1000 customers in the marketplace that could contribute to the evolution of our products on both sides of the equation. We're just competing now with a set of scale and breadth that each organisation did not have in the past."
Does that mean a sales team taking both products to market?
"In terms of the sales coverage model, we've not concluded how we're going to go to market. Ideally, the sales team would be going to market and taking both to market. Whether that's a referral option in the beginning, or we then cross-train the sales teams on the depth of both products, we've not worked out that detail yet. The end result is both sales teams bringing the value of both products to the end customer."
One "new" growth strategy
While Speraanza mentioned inorganic and organic growth, Enterprise Times asked him about the channel strategy he would bring.
"One of the untapped growth potentials of both businesses is developing an indirect channel and indirect route to market. This is something that we're going to focus on heavily to make sure that we can enable the partners not just to implement but also sell the capabilities down into specific vertical industries where they have domain expertise or in specific geographies."
Speranza then noted: "One example where one plus one is three, is without a doubt, areas like training, education, developing  knowledge for not just our own customers, but our partners to leverage that."
Enterprise Times: What does this mean
At first glance, this appears to be bringing together two direct competitors whose technology does not match up easily. However, there is a big potential for a successful combination. Probably more so than the Planview, Clarizen and Changepoint combination that did not hit the ground running.
One thing was clear about Speranza he is a dynamic leader that will listen, learn and make decisions quickly. Expect decisions about the management team, brand, and product roadmap early in 2022. There are some exciting potential avenues of product development for both sets of customers.
The other main decision is about what markets the two products will target. Recently Kimble has targeted larger embedded services organisations, such as Infor. In contrast, Mavenlink has a long history of success in marketing agencies and mid-market professional services organisations.
The platform independence of Mavenlink will remain, and Kimble is likely to remain on the force.com platform. The learnings from Mavenlink integration to various other solutions will help Kimble. Also, the recently announced Private Networks could be a significant enhancement for the Kimble platform. For Mavenlink, a closer tie-up with Salesforce beckons, which is positive with its leadership in CRM.
There is far more to come in 2022. Expect competitors such as FinancialForce and possibly NetSuite OpenAir to start making defensive or offensive noises. This could be good for the wider PSA market, making more people aware of the available solutions.
Will further consolidation follow in 2022? It is possible. There are still many vendors out there who a PE might feel are better combined to deliver the kind of scale that Kimble+Mavenlink now has.