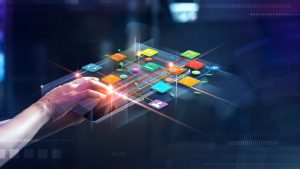 ProjectManager has announced a redesign of its mobile app. With approximately 86% of teams working remotely, ProjectManager research (Registration Required), shows the ability to work anywhere and at any time is becoming a necessity.
The inference is that project managers want access to tools wherever they are working, whether at home, at the coffee shop, the office or between them. The ability to react to changing circumstances can only be fulfilled with a modern mobile app that includes the functionality they can access at their desk. In addition, mobile devices are ideal for capturing information whilst on the move.
What is on the app
The new mobile app enables project managers to carry out a multitude of tasks, including
Receive notifications and communications about tasks, assignments, and account updates to their phone.
View edit and create tasks and subtask on the app. Users can add and amend task assignees, due dates, and priorities. They can also view, filter and sort task lists and to-do lists from their mobile device.
A team section allows users to communicate with team members or teams on projects, enhancing collaboration. It is also possible to see what tasks team members are working on
The mobile app can also log time quickly, reducing the effort for creating timesheets at the end of each day, week or month.
It is also possible to take a photo and attach it to a specific task or communication.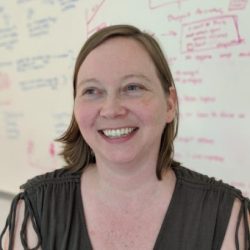 Stephanie Ray, Vice President of Product for ProjectManager, said, "Our new mobile app can significantly boost the productivity of a wide range of professionals. Whether it's a general contractor on a construction site who needs to update a task with a photo of the project quickly; an R&D engineer who needs to collaborate with international colleagues about the latest prototype; or a designer who just received an urgent new assignment, the ProjectManager mobile app gives you instant access to the latest tasks, updates, assignments and team information directly from your mobile device."
More information on ProjectManager app
The app will be available on the Apple App Store and Google Play. Enterprise Times had the opportunity to ask Megan Keup, Product Marketing Manager, ProjectManager, about the new release.
One of the challenges with mobile apps is that they often need a constant connection to the internet to function. Enterprise Times asked Keup whether there is an offline mode. She answered
"No, but if you lose connection while uploading a comment or adding a file, you can resume it later."
She confirmed that the app would be available in "all regions" for both iOS and Android, and it will be available in January 2022, pending approval from App Store and Google Play. While it will be available from all regions, Keup confirmed that only English is supported in this first version.
Have any customers used the app during beta testing?
"Our newly redesigned app was created with customer input in mind. The mobile app was created with features that our customers were looking for."
This is not quite the same as saying that there were beta testers for the app and expect early customer feedback to help determine the roadmap of features.
Enterprise Times: What does this mean
In some ways, it is surprising that it has taken so long for ProjectManager to create this app. It will also be interesting to see how easy it is to find on the App Store and Google Play. A search for ProjectManager brings back 244 entries.
Once launched, it will be interesting to compare to the many peers available and see how many users download and start using the application. There is no doubt that many ProjectManager users will want to try out the application. However, it will need to be easy to use and deliver expected customer benefits. While the app enables image capture, are expenses included in this initial version? They are certainly not mentioned in the release notes.
With Project Manager available free for up to three users*, can people test out the mobile app as part of this trial? Time Tracking is not available in the free trial, but many other features are.
It will be interesting to see how effective the mobile app is. If it works with the free trial, this could open up significant opportunities for ProjectManager. Many are looking to try out project management tools on their mobile devices first.
* Clarification
ProjectManager responded with the following:
"Users can take a 30 day free trial of any edition, Starter, Team or Business. The free trial isn't limited to the Starter edition. For example, a  user could take a free 30 day trial of Business, get access to all the functionality on Business including inviting more than three users. After 30 days, our free forever plan is Starter and paid plans start at $11.50 per user paid annually or $14 per user paid monthly with no minimum user requirements."