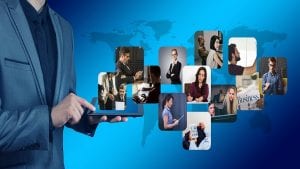 Mavenlink has unveiled a remarkable step forward in the world of Professional Services Automation in its latest release. Dubbed Mavenlink Private Networks, it is part of a product launch that saw the emergence of the term Mavenlink Industry Cloud. Along with a completely new website, it brings a major step forward for the vision that its founders had coupled with the ideas of the new product and marketing teams led by Jared Haleck, SVP of Product at Mavenlink, and Rob Pickell, CMO brought to the firm.
The release also sees a major step forward for the resource management capability of  Mavenlink professional services automation (PSA) with the introduction of Mavenlink Optimizer. This starts to deliver on the Mavenlink vision of Dynamic Resource Optimisation. The intent, to deliver the right person, at the right time, to the right team on projects.
Ray Grainger, co-founder and CEO, Mavenlink, commented: "The Mavenlink Industry Cloud for Professional Services helps services organizations break free from the constraints of antiquated Professional Services Automation applications that are impeding their success in a networked economy. With Mavenlink's purpose-built technology and deep domain expertise, professional services organizations can achieve competitive advantage through superior operational performance, resource leverage, client satisfaction, and financial results."
Mavenlink Industry Cloud for Professional Services
The Mavenlink Industry Cloud is initially focused on marketing agencies and professional services. The announcement did not highlight anything specific for marketing agencies, and Enterprise Times asked Grainger about this.
"Digital agencies are a big focus for us. They comprise about 35% of our entire client base—small niche companies up to very large ones. What you'll find, in addition to this positioning and making it absolutely clear to the market, is that we focus on these skilled professional services, companies you'll begin to see emerge as sub-industries."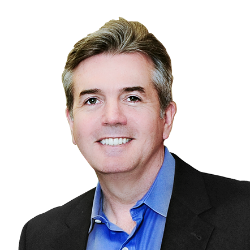 Those sub-industries will include at least Marketing Services, IT Services and Engineering Services according to Grainger. He then continued, "This is the beginning of positioning around our vertical focus of the company, specifically on the professional services cloud, and then soon to be sub-clouds. If you look at an agency, there are some things around workflow that they do differently within the product. We want to be able to have the product tailored with out of the box workflows for that. We also want to have very, very specific, robust integrations around proofing tools, differences in CPQ and these kinds of things. We believe that getting really, really deep around very specific domains is an important part of our future."
Mavenlink Optimizer
Mavenlink Optimizer introduces the concept or vision of Dynamic Resource Optimization. The intent is to introduce a resource management tool that can scale effectively while meeting the increasingly complex resource management challenges.
That challenge was highlighted in a recent Forrester Consulting study that found 50% of professional services organisations plan to invest in resource management technology. Many of these are still using spreadsheets. There is a growing realisation that investment in resource management can increase utilisation, customer satisfaction and thereby revenues.
Haleck noted how quickly this could get complex. Take a company with 200 consultants working across 50 projects. If each consultant has 25 skills and the resourcing team is looking forward 25 weeks in 10 different locations, there are 62.5 million permutations possible. While a resource manager will succeed in resourcing all these projects, optimal resource management needs technology, including AI. Introduce time zones, regions, and many other complicating factors, and optimisation becomes almost impossible at a human level.  Mavenlink intends to create a system that can optimise resourcing to ultimately balance utilisation, profitability, and customer and employee satisfaction.
Resource Management improvements
In the October 2020 release, Mavenlink introduced Team Builder. It has since built on that capability with Master Planner. It enables organisations to complete resource management across multiple projects. This release further improves resource management with two features:
Skills adjacency. The resource manager can now identify whether the consultant has a skills match. If they don't, it also checks whether they know a related skill. For example, a consultant might know C, but the project requires C++. While they may not have the right skill, the resource manager can quickly understand they have adjacent skills, which, considering they may be a perfect candidate otherwise, helps them decide.
Conflict analyses. Haleck describes this as: "If someone is not 100% available, it'll tell you what other projects they're on, so you can determine whether or not to pull that person from that project."
Resource Optimizer
The resource optimizer introduces the ability for resource managers to plan different scenarios for their resourcing mix. The resource manager selects all or a subset of projects they want to optimise the resources for. The system then calculates using predetermined and configurable criteria the optimal mix of resources.
The system will generate multiple staffing plans and show the benefits of each in terms of KPI's such as cost and fit for the role. Resource managers can lock individuals into specific projects and roles and rerun the optimiser to find further iterations.
Each scenario is then plotted on a two-dimensional graph so the resource manager can quickly select the best scenario for their needs. If they wish, they can also change the axis of this graph. As Haleck noted when asked this question. "What our clients have told us is that they're not always optimising for the same thing, depending on what they're trying to accomplish as a business at that given period of time."
Mavenlink Private Networks
This is not a new innovation but something that co-founders Roger Neel, CTO, and Ray Grainger had a vision for when they started the company. The idea of networking Professional Service firms together was something that Grainger talked about as far back as 2017.
When asked about his vision, Grainger stated, "It's quite bold to digitise the fee for services businesses that serve their clients on a project basis. Our intent is to have thousands and thousands of these companies and use Mavenlink to improve the performance of their business. Over time, we will end up networking them all together to create a very large digital professional services network. It's more than just a SaaS product."
Realising that vision is now a lot closer with this release. This release enables firms using Mavenlink to include third party contractors as external talent for their resourcing needs. Grainger explained it further.
"One of the first steps is what we call private networks. These are firms that are known to the prime consultancy, firms that they use on some frequency that have defined relationships, but can be considered principally around resource planning and then the engagement of those essentially subcontractors at any point in the process, from demand planning and resource supply, all the way through the engagement. "
These can also be part of an external company that can then have limited access to Mavenlink to view tasks and update skills. Where this differentiates is that if the client firm also uses Mavenlink there, the data is connected. Administrators can connect the Mavenlink instances and share information about and make their consultants available to each other. The access is strictly controlled, and the client can view their consultants' information within their own instance or in the instance of the second company with limited access.
This is just the first phase for the professional services networking solution. Grainger added: "It will be playing out pretty big over the next year as we begin to move from private networks then out to what we call market networks. That allows the discovery of new potential partners. that requires this cross tenant architecture."
Mavenlink will introduce the ability to bulk upload sub-contractor data into Mavenlink to onboard new subcontractor firms in the shorter term.
Looking back
ET asked Haleck what his favourite feature in the new release was. He stated: "One is that skills adjacency is quite an important capability because the world isn't black and white. This is a hard job because you don't have perfect availability, and you don't have perfect matches. You have to figure out how to work through the grey areas. Skills adjacencies is something that I'm personally really excited about. There's a lot more that we can and will do with that in the future.
"The other one is this. It is not a trivial thing that we're doing relative to being able to roll up and pull in contractors, and then have those contractors be available in the pool that the resource optimization capabilities can work from."
Looking forward
Enterprise Times asked Haleck what is next on the roadmap. He answered:
"This is our early release version of this. There's a lot more that we have that we think we're going to learn as we roll this out. We will be focused a lot on resource optimization and continuing to build up this capability. What we're also going to be doing is creating more connectivity between this capability and anywhere in our application where we might have areas where we need to increase the synchronisation between resource optimization. What you're seeing here is how it travels through the rest of our pipeline in our product.
"The next thing that we'll also be working on is reporting against your resource optimization plans. Essentially being able to show how your resource optimization plans were might compare against historical performance of what your team might have done without a solution like this."
Enterprise Times: What does this mean
This is a major step forward by Mavenlink, especially around the Private Networks capability. While it is easy in many applications to add external consultants to the mix, Mavenlink has taken it a big step further. It will mean that companies such as large marketing agencies that work within different brands and agencies can share resources during quiet times. IT consultancies with multiple practices will find it easier to share resources and keep all the information about them up to date.
While other companies have sophisticated resource management platforms, the new scenario planning module is also a fairly unique approach that will solve the challenges across many organisations. Importantly it also appears to scale. The question will be how much.
It is also important to note that Haleck said that this was only the first iteration of Dynamic Resource Optimisation. There is much more on the roadmap to come. The challenge for Mavenlink may be one of growth and focus. If this strikes a chord in different industries, Mavenlink may need to seek further funding. Secondly, if it introduces multiple industry clouds, it will need to ensure that it provides the industry-specific features that clients are looking for. This may prove harder than Mavenlink thinks. It will be interesting to see how these industry clouds develop.