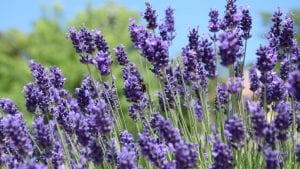 Oracle announced impressive Q4 results this week, showing strong growth for both Fusion and NetSuite ERP. Additionally, acquisitions included Precisely adding Winshuttle and WSO2 acquiring Platformer.
On the PSA front, Mission Control unveiled its latest release. Interviews published this week include one with Ray Grainer, CEO and co-founder of Mavenlink. Geof Pople, Chief Customer Officer at Kimble Applications, also revealed the company's approach to customer success.
Pick of the week
UKG (Ultimate Kronos Group) announced an enhanced set of global capabilities spanning its entire suite of HCM, payroll, HR service delivery, and workforce management solutions. It includes Wellbeing at Work solutions tailored specifically in UKG Pro, UKG Dimensions, UKG Ready, and UKG HR Service Delivery. These will help UKG customers dynamically respond in the face of crisis or any disruptive event to support the financial viability of the business and ensure holistic wellbeing for all employees.
The solutions enable organisations to:
Protect their people and overall organizational health
Build open, transparent lines of communication with employees, managers, and teams
Connect people with colleagues, their work, and their community to make an impact
Design and adapt programs and processes in an ever-changing world.
Chris Todd, president at UKG, commented: "Our world continues to change at an incredible pace, and disruptive events seem to happen more today than ever before. Organizations must continually adapt to both protect their business and support their people.
"UKG took the lead with our Contact Tracing and Workforce Continuity initiatives at the onset of the COVID-19 pandemic, and we continue to invest in our solutions so customers can make quicker, better-informed decisions that prioritize the physical and mental wellbeing of their people while ensuring business operations continue during any future crisis or consequential event — from extreme weather, wildfires, and human-made disasters to supply chain disruptions, flu seasons, and times of social unrest."
Acquisitions and funding
Blackstone and Vista Equity Partners have agreed to acquire Ellucian, a leading higher education technology solutions provider, from TPG Capital and Leonard Green & Partners.
Introhive has secured $100M in its Series C round led by PSG, a leading growth equity firm partnering with middle-market software and technology-enabled services companies.
Neo4j, the leader in graph technology, announced a Series F funding round as part of a $325 million investment led by Eurazeo with participation from GV (formerly Google Ventures).
Templafy raised $60 million in a round led by Blue Cloud Ventures with participation from previous investors Insight Partners, Seed Capital, Dawn Capital and Damgaard Co.
Visma has acquired Holded, provider of the fastest-growing cloud ERP & accounting software in Spain.
Appointment
Delphix has appointed Steve Barrett as Senior Vice President of International Operations. He was previously Vice President of EMEA at Pagerduty.
Claire Valencony, Senior Director of Global Strategic Alliances, where she leads and coordinates Esker's worldwide indirect channel initiatives, has been appointed to the Esker Managing Board.
Kaseya named Kathy Wagner as its Chief Financial Officer to support the company's aggressive growth strategy. This strategy includes workforce expansions in Miami, Vancouver and Dublin, and its new Security Operations Center (SOC). Wagner previously worked at Citrix Systems Inc for 17 years as Vice President, Global Finance & Administration.
N-able has appointed Jeff Nulsen as Chief Marketing Officer. Nulsen previously held senior leadership positions at Bluehost and Vistaprint
Pipedrive has appointed experienced technology executive Dominic Allon as CEO, effective August 2, 2021. Allon was previously Senior Vice President and General Manager for Intuit's QuickBooks international business.
Dale Murray, CEO of SalesAgility, is leaving to start the next chapter of his career. Non-executive Director Ewan McDonald will act as Interim Chief Executive.
Business
ADP was awarded a new three-year contract with OMNIA Partners, Public Sector, to provide HR, talent, benefits, payroll and compliance solutions to over 140,000 public sector organizations in the US.
Ceridian has formed an alliance where PwC UK will provide consultation and implementation services for Ceridian's award-winning HCM platform, Dayforce, to existing and prospective customers across the United Kingdom and Ireland.
QAD has signed a partnership agreement with Virtual Integrated Analytics Solutions Mexico (VIAS) to sell QAD Adaptive ERP and other QAD solutions in Mexico.
EY, SAP, and Qualtrics announced that governments and businesses across the US and EMEIA are using their collaborative offerings to help in the fight against the COVID-19 pandemic. The solutions provided include contact tracing, vaccine management and EY Proximity Monitor. In addition, Qualtrics and Genesys announced a new partnership to help companies deliver world-class customer service experiences at scale. It will bring together Genesys' engagement data and Qualtrics' experience data to help companies to understand every factor impacting customer satisfaction in a single view.
Salesforce announced a new, multi-year partnership with Team USA and the LA28 Olympic and Paralympic Games. Salesforce also renewed its partnership with NBCUniversal to support its Olympic and Paralympic coverage across platforms for the next seven years. In addition, Salesforce has awarded $1.5M in grants to three organizations across the United States — Beyond12, Bottom Line, and The Opportunity Network. They are all focused on increasing higher education access and persistence for students from underrepresented backgrounds.
Sigma Computing has joined the Amazon Web Services (AWS) ISV Accelerate Program.
Sisense has attained premier Status in the Snowflake Partner Connect Program with its optimized real-time live connector.
Skillsoft commenced trading on the New York Stock Exchange (NYSE) under the ticker symbol "SKIL"
TigerGraph will open a research and development-focused centre of innovation in San Diego and recruit more than 100 engineers from the area's extensive technology talent pool.
Customer
Terminix UK, a 350-employee pest control company, selected Access People's PeopleHR cloud-based software for small to medium-sized businesses. They will also subscribe to the Access Applause employee appreciation app, Access Learning Solutions, and Access Payroll Services.
The Irish Times Group has deployed AccountsIQ financial management to digitally transform its business systems.
Global architecture firm Diamond Schmitt and civil engineering firm Moffatt & Nichol recently migrated their ERP system from enterprise software provider Deltek to BST Global ERP solutions.
Aircom Automotive has selected Infor CloudSuite Automotive, running on Amazon Web Services (AWS), to help the automotive supplier expand internationally.
Urban Outfitters Inc is standardizing on Qlik Sense Enterprise SaaS for in-store reporting, expanding access to near real-time data for store managers and associates in its 650+ store locations across the United States and EMEA.
Manchester Metropolitan University has chosen Sage Business Cloud Accounting and Sage Qualifications interactive e-Learning portal for all its accounting and finance students.
Carmax, the largest used vehicle retailer in the US, is leveraging Salesforce Platform's low-code tools and elastic scale capabilities to efficiently deliver a new, all-digital buying experience and give them all the compute power they need when they need it.
OROPAY, a Cypriot EMI, has partnered with Salt Edge, a leader in developing open banking solutions, to become PSD2 compliant to provide safe and secure payments to its customers.
DEF Network companies have standardized on ServiceMax's field service management platform to digitise its service operations globally.
Merkle Science, a predictive blockchain monitoring and investigative platform will use TigerGraph's advanced graph analytics to preempt and prevent financial crime.
Mosaic Forest Management Corporation is using UKG Pro and UKG Ready to take control of an extraordinarily complicated payroll framework that has over 200 pay-calculation rules within one pay group in Ready.
Based in Hampshire, UK, Basingstoke and Deane Borough Council has selected Unit4 ERPx and Talent Management solutions to deliver a flexible, next-generation finance, HR and Payroll system that can develop with the council's needs.
Product
365 Cannabis has developed specialized cannabis ERP (Enterprise Resource Planning) software powered by Microsoft's Dynamics 365 Business Central.
Bullhorn announced the launch of a unified, self-service, mobile-first candidate experience solution: Bullhorn Connect.
Calabrio announced the availability of its cloud Workforce Engagement Management (WEM) platform via a local point of presence in Singapore. The new, regional WEM cloud service will support the growing demand in Southeast Asia for cloud-first contact centre services.
ConnectWise launched ConnectWise Recover Complete BDR, a comprehensive offering integrating multiple third-party backup vendors into the ConnectWise platform.
Deltek, together with AIA, announced that it will deliver a new solution to the AEC industry this September, called Deltek Specpoint. Specpoint will help architects and engineers reduce risks and improve project outcomes with the combination of its innovative approach to authoring specifications and the industry-proven content provided via MasterSpec.
Demandbase has added Multiple Predictive Models to its Engagement Platform. It will enable customers to create customized Pipeline Predict and Qualification Score models for any product, business unit or industry.
InsideView, a Demandbase company, is integrating industry-leading intent data from Bombora into the InsideView B2B data and intelligence platform.
NICE launched NICE Enlighten AI Feedback, the infusion of AI with NICE Satmetrix Voice of the Customer. The new solution aims to identify and then turn at-risk customers into loyal net promoters by automating and deploying real-time hyper-personalized, contextual, conversational surveys at scale.
Salesforce has extended the Work.com platform with new capabilities. These include:
Work.com Wellbeing to enhance employee wellness,
Work.com Talent to accelerate learning and career growth,
Employee Service offerings that automate support to increase productivity.
HR Service Center, a unified employee experience platform to support a hybrid workforce.
SalesLoft has added an Outcomes Dashboard and Cadence outcomes to its Sales engagement platform. These new features provide measurement and metrics data tying revenue to outcomes.
SYSPRO announced the immediate availability of the Online Business Pack for SYSPRO to US customers. It is a complete eCommerce solution for manufacturers.
Teampay, the leading distributed spend management platform, announced Catalyst by Teampay. It is a first-of-its-kind digital corporate card that combines the innovative technology of Teampay's platform with Mastercard's industry-leading capabilities.
Xledger has unveiled the latest release of its accounting and financial management software, R1-2021. The update makes substantial improvements to security, accessibility, textured ease of use, collaboration, seamless setup, instant data entry, and superior performance.
Research
Nexthink, the Digital Employee Experience (DEX) management software leader, released findings from the 2021 Digital Employee Experience Career Capital Report. Key findings include,
one in five IT professionals now spends over 70% of their week working on DEX-related activities.
35% of respondents agreed the proportion of DEX roles increased considerably in 2020.
96% of respondents said that their business leaders show support for DEX-related IT work.
Prophix published findings from its 2021 Agility in Planning, Budgeting and Forecasting Global Survey done in collaboration with FSN Research. Its key findings included:
Forecasts are quicker to produce but less accurate than four years ago
Businesses are slow to deploy new solutions for planning, budgeting and forecasting (PBF) processes. Only 5% have completed the transformation
77% of organizations that find the time to consider alternative scenarios can re-forecast earnings within a week
OutSystems published a new report entitled "The Growing Threat of Technical Debt" (registration required). The report reveals that 69% of IT leaders identify technical debt as a major threat to their companies' ability to innovate. Key findings include:
On average, businesses spend approximately one-third of their IT budget addressing technical debt – this jumps to 41% for enterprises
Technical debt is not isolated to a single phenomenon. It includes multiple languages/frameworks (52%), dev staff turnover (49%) and accepting known defects to hit deadlines (43%)
Only 20% say that they manage technical debt well, though 36% believe they will in the future.