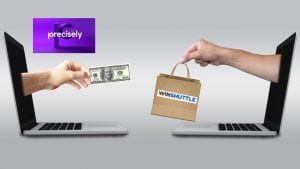 Precisely is to acquire Winshuttle from Symphony Technology Group (STG), the Palo Alto based private equity company which bought it in 2018. Winshuttle merged with Enterworks in 2019 and now provides a powerful multi-domain data hub that offers three main capabilities: product information management (PIM), digital asset management (DAM) and multi-domain Master Data Management (MDM).
Its products W Evolve and W Studio provide automation and data management built for SAP ERP. It is primarily targeted at the SAP market. It supports SAP platforms including SAP S/4HANA, SAP & Excel, SAP Data and RPA. The announcement comes shortly after Precisely completed the acquisition of data governance software provider Infogix. Precisely did not disclose the terms of the deal.
Winshuttle will significantly strengthen Precisely with several major customers as well as its products. Winshuttle has several thousand customers with more than 25,000 users across more than 25 industries in over 66 countries. Customers include Unilever, Philips, Kelloggs, Kohler, Lilly, Siemens, Maersk Oil, Eon and Centrica. Founded in Bothell, WA, Winshuttle also has offices in Europe, LATAM, Asia and North America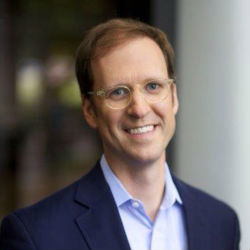 Josh Rogers, CEO of Precisely commented: "Process automation is essential in delivering higher quality data so companies can be confident in their business decisions.
"Adding Winshuttle's process automation and master data management software, with its deep expertise in SAP environments, will enable Precisely to extend our portfolio of differentiated solutions and further our customers' journeys to achieving data integrity."
Winshuttle
Winshuttle provides powerful process automation and MDM software. It helps companies migrate data at volume while improving data integrity. It seeks to address the challenge highlighted by Nagle, Redman, and Sammon in HBR. Only 3% of companies' data meets basic quality standards and that: "on average, 47% of newly-created data records have at least one critical (e.g., work-impacting) error." Automation is the only way to address this and help companies achieve data integrity.
John Pierson, CEO of Winshuttle commented: "With a shared approach to putting customers first and empowering business and IT to collaborate in powerful ways, Precisely is a great fit for our mission to help drive better business through data and an ideal home for our talented team.
"Precisely's leadership in data integrity and focus on trusted data perfectly complement Winshuttle's software portfolio and domain expertise. Our customers can operate from a position of strength to get products to market faster, be more agile, and make more confident and timely business decisions."
One of the key elements that Winshuttle will bring to Precisely is its SAP automation functionality. This enables companies to leverage SAP enabled workbooks to help clean up SAP data and assist with mass data migrations. Winshuttle has also worked with SAP RPA since it was founded in 2003. It is a recognised expert in the field. According to LinkedIn Winshuttle has over 300 employees
Enterprise Times: What does this mean
With this acquisition Precisely continues to enhance its platform with a mix of complementary solutions. The challenges will be in ensuring that both Infogix and now Winshuttle integrate seamlessly with the other components. Delivering a comprehensive solution that enterprises want to expand their footprint on.
Precisely is rapidly making itself a single supplier of choice for the SAP data. It is now challenging in the wider market targetting enterprises with data quality challenges. With SAP seeing success with RISE, the acquisition is timely. Companies across the globe are looking to migrate systems to the cloud. What they do not want to do is migrate dirty and inaccurate data across. Which despite the sophistication of AI within data analytics platforms could leading to flawed insights. Backed by Clearlake and TA Associates, Precisely has made its second significant acquisition, will even more follow?
Behdad Eghbali, Founder and Managing Partner, and Prashant Mehrotra, Partner, of Clearlake commented: "Winshuttle represents Precisely's second add-on acquisition within just months of Clearlake and TA closing the Precisely transaction, and it reflects our commitment to backing the company as a consolidator in the broader data integrity software ecosystem.
"This strategic acquisition expands Precisely's data integrity software solution set into process automation and master data management software, which are both top priorities on the company's product roadmap."
Precisely will without doubt update customers on what the acquisition of Infogix means and the synergies it is already creating at Trust 21, its annual conference starting tomorrow. It may also provide more information about the Winshuttle acquisition, though that is likely to follow at a later date. What will be interesting is whether this announcement sees Precisely draw closer to SAP. As it grows in size and importance will it become a strategic partner for SAP?