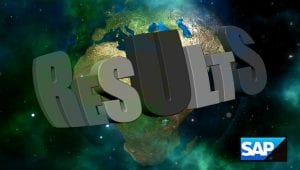 SAP announced its results for the first quarter ending March 31 2021. It experienced its fastest growth in the cloud for five years. Christian Klein, CEO of SAP stated: "This was just an amazing start into 2021, and our performance clearly confirms our strategy to drive business transformation in the cloud. We saw competitive strengths in our entire cloud business, clearly winning in a growing market with strong order entry growth across our portfolio."
He then continued: "RISE is already a game-changer. Only two months after market introduction, the best offering in the market for business transformation."
One highlight is the S/4HANA Backlog which is up 43% in constant currency while the cloud backlog as a whole was up 19% in constant currency. Other figures from the results were:
Cloud revenue (IFRS) €2.145 billion (up 7% year over year)
Total revenue (IFRS) €6.348 billion (down 3% year over year)
Cloud and Software revenue (IFRS) €5.428 billion (up 1% year over year)
Operating profit (IFRS) €0.960 billion (down 21% year over year)
Non-IFRS figures were all healthier with operating profit up 17% (24% in constant currency) to 1.741 billion. While SAP is showing strong growth in S/4HANA and its other cloud solutions it still faces a downward trend for its legacy business. If it can maintain its acceleration though it should have little to fear.
On Customers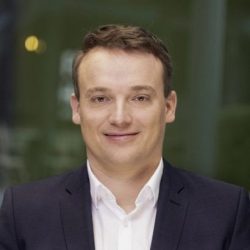 After Larry Ellison, Founder, and CTO refuted Klein's claim that SAP had not lost a single customer to Oracle and proceeded to list around a hundred companies that were moving to Oracle, Klein was bound to respond. He did so in a slightly more measured way this time. He was careful not to completely contradict Ellison sharing that Fanuc had migrated from Oracle to SuccessFactors.
Klein also added: "We are in the business of customer success, that's what we prefer to talk about. Still we cannot let recent unfounded claims made by one of our competitors go entirely uncommented. Personally, I see it as a very positive sign that one of our main competitors spent so much time talking about SAP on their own earnings call."
It remains to be seen whether Ellison responds, decides to turn his attention to another rival, or focuses on Oracle's success in its own right. The market is huge, and while some companies will inevitably switch allegiance, a vast number of brownfield customers need a cloud solution.
Klein called out RISE. The initiative has already signed up 100 new customers including Carrefour Brazil, Sono Motors, KIA Chile, Hillrom, and Grupo Feromax. Overall, more than 400 customers signed up for S/4HANA in the quarter. It takes the total numbers of customers to more than 16,400. More than 50% of the new S/4HANA customers were net new, though SAP did not share what they were previously using.
Pain in the United States??
There are regional differences though. EMEA and APJ are performing well but there must be some concerns for SAP in the Americas region. Cloud revenue (non IFRS) was only up 7%, and it called out Canada and Mexico as having a strong quarter. The inference is that it may be struggling against Oracle and Infor in their home regions. The regional breakdown was:
EMEA Cloud revenues up 24% (Non IFRS)
EMEA Cloud and Software revenues up 7% (Non IFRS)
Americas Cloud and Software revenues up 3% (Non IFRS)
Americas Cloud and Software revenues up 7% (Non IFRS)
APJ Cloud and Software revenues up 11% (Non IFRS)
APJ Cloud and Software revenues up 18% (Non IFRS)
Enterprise Times: What does this mean
This is a very strong set of results from SAP in the first quarter, and the success of RISE should accelerate as the year progresses. However, SAP is not out of the woods yet with legacy revenues still falling. The biggest concern will be the US market where it may be failing. Scott Russell, Executive Board Member, Customer Success at SAP pointed out in the analyst call that Q1 2020 was very strong.
With Concur revenues plummeting since COVID, the inference is that SAP expects revenue to climb. Russell noted: "But more importantly, our bookings together with the acceleration and the strong sentiment, the customers in North America telling us directly that the RISE with SAP is a clear requirement in how they run their businesses going forward, together with a really strong performance across the cloud portfolio that was mentioned at the beginning of the call, and that should reaccelerate the Americas cloud revenue going forward"
Quotes sourced from www.seekingalpha.com