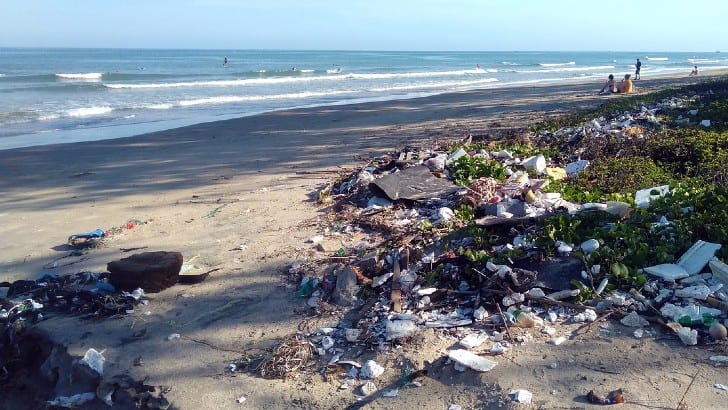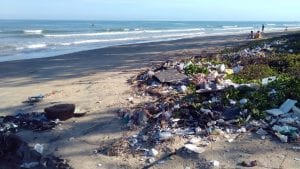 IFS has revealed a multi-year plan as it aligns itself and its product to help meet the sustainability goals as laid out by the United Nations Sustainable Development Goals. Its plan consists of three pillars that underpin its approach to sustainability. It is putting in place initiatives within its own business. IFS is also helping customers with their sustainability goals. Finally, it aims to make a difference within the wider industry.
Sustainability within IFS
Internally IFS is aiming to address several of the 17 UN sustainability goals. It announced four initiatives to address the challenges.
Education
IFS will extend IFS Education Program to work with 150 higher education institutions worldwide. Founded in 2016, this award-winning program already works with 80 institutions. This is the first time the program has been significantly extended. It provides a mix of scholarships, grants, IT equipment, and practical knowledge through internships and mentorships for students
In line with the United Nations Sustainable Development Goals, IFS has identified several areas where it increases its focus for greater impact.
Carbon emissions
IFS has already reduced its carbon emissions in a program that started in 2019. It is committed to carbon neutrality by 2025. Success to date includes reducing its car fleet by 86% and its real estate footprint by 9.5%.
Philanthropy
IFS created the IFS Foundation in 2019 to help break the poverty cycle in Sri Lanka, a country where it has a large development and support office. A registered UK charity it has already delivered a series of projects in partnership with local communities in remote and rural areas to renovate schools and hospitals, improved access to clean water, and created employment opportunities. It plans to expand the program, but the release did not explain how or what further investment it would make in the foundation.
Culture
The company will also introduce a framework that aims to support employee initiatives and change mindsets towards sustainability. The framework will also measure its progress through the introduction of bi-annual surveys.
It has introduced a volunteer program that enables employees to spend one workday a year working with a charity of their choice. It will remain focused on diversity within the organisation where 34% of employees are female, higher than the industry average. Through the IFS Education program, it will also aim to promote diversity in the industry through STEM subject initiatives. It will also review its governance, ensuring that its Human Rights and Anti-Slavery policies not only align with the UN criteria but are included in employee awareness training.
While these initiatives are laudable, there are some omissions. Diversity is not just about gender diversity. It is not clear if the charity day is paid or unpaid, and this is less than some other organisations.
For customers
Customers that are deploying IFS Cloud, the latest generation of IFS ERP, are already taking a greener initiative. When implemented on Microsoft Azure, it is already 52-79% more energy-efficient than a traditional data centre. The Azure storage is 71-79% more efficient as well.
IFS is also introducing a new sustainability module for IFS Cloud. The new module will be generally available in late 2021. IFS will also donate a share of the license revenue to sustainability clauses. There is no detail around what the module will consist of, its cost, or what percentage IFS will donate to charity.
IFS also announced an annual hackathon that will run for three days from April 21, through Earth Day and finish on 23rd April. The teams will consist of internal teams, partners, and customers. Also, IFS will strengthen the IFS Incubator program launched in 2019, though it did not share details on how it will do so.
The wider industry
To support this increased awareness and action the initiatives, IFS is making two appointments. The first is the appointment of Lewis Pugh as its Sustainability Ambassador. Pugh is an ocean sustainability advocate and endurance swimmer. In 2013, he was appointed the first UN Patron of the Oceans.
He will advise IFS and support the sustainability initiatives it undertakes. Pugh commented: "We need governments, businesses, and individuals to all play a role in making positive change. I am pleased to be working with IFS, whose team is clearly taking the issue of sustainability seriously. Having the ability to engage with their ecosystem of customers and partners presents an opportunity to have an impact at scale. Climate change is an existential threat to life on earth. We now need all hands-on deck to tackle this crisis."
The second is the new internal role of Director Global Sustainability (ESG). It made no further announcement about this though.
Enterprise Times: What does this mean
While some of these initiatives expand on what IFS is already doing, several replicate what many other companies are already doing. The new sustainability module but no details were provided. What is different is the scale of the initiative and the commitment to the new internal appointment. The proof of change will be what the new Director can achieve both internally and in the wider industry.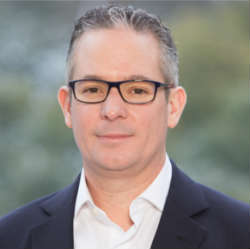 Darren Roos, CEO of IFS, commented: "IFS has a long-term responsible approach to creating value for customers. By considering sustainability as an integral part of our business model we not only capture value creating opportunities, but we can mitigate risks and stay on course to be successful in our sustainability strategy.
"The progress achieved over the last couple of years to improve IFS's approach to sustainability has been meaningful, but with the launch of this multi-year plan, we are making commitments and make ourselves accountable. This is meaningful to our customers, our employees, our owners and our community at large."