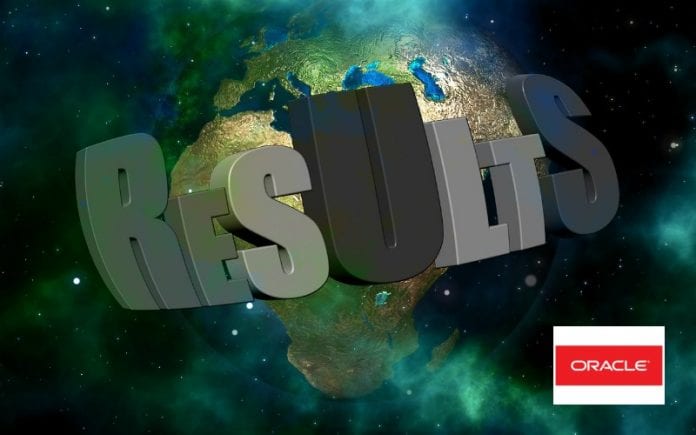 Oracle exceeded expectations in its Fiscal 2021 third-quarter financial results. Notably, it called out the success of its ERP solutions with revenue from Fusion up 30% and NetSuite Cloud ERP revenue up 24%. Oracle Gen2 Cloud Infrastructure, which includes the autonomous database, saw revenues soar by 100%. Total revenues increase 3% year over year to $10.1 billion.
Safra Catz, Oracle CEO, commented: "Oracle's rapidly growing highly-profitable, multi-billion-dollar cloud ERP businesses helped drive subscription revenue up 5% and operating income up 10% in the quarter. Subscription revenue now accounts for 72% of Oracle's total revenues, and this highly-predictable recurring revenue-stream along with expense discipline are enabling double-digit increases in non-GAAP earnings per share."
The results beat expectations. However, the current quarter's guidance was not enough to avoid a slight fallback in its share price. Over the last months, Oracle shares have climbed above $72, but after hours the price fell to $67.39 before recovering slightly. This is still above the $61.51 it was at the start of February.
Catz noted that total revenues are expected to grow between 5% and 7%, but only 1%-3% in constant currency. She also noted that the company would have to invest heavily in Oracle Cloud Infrastructure in this quarter to meet the increased demand it is seeing. In the short term, this might have a small negative impact. In the longer term, it looks like Oracle is gaining the market share it is hoping for.
Cloud Wars continues
Sometimes rivals would be wise to avoid riling up Oracle. Larry Ellison, Founder, and CTO called out the SAP CFO statement of: "I have checked, and we have not lost a single ERP customer to Oracle." According to Bob Evans Cloud Wars site.
Ellison countered with: "In Q3 alone we signed contracts, totaling hundreds of millions of dollars to migrate several very large SAP ERP customers, to Oracle Fusion ERP. " (Source Seeking Alpha).
He continued, adding that this was not an isolated quarter but had been going on for several years. He then started to list the more than a hundred companies that have or are moving to Oracle. The list of specific examples to back up his assertion included G4S plc security services firm First Solar and Transit Wireless. The list continued with examples from across the world, including Postcon National GMBH, a major postal carrier in Germany, probably the most notable for its location.
Enterprise Times: What does this mean
While the current quarter's guidance may have been weaker than the market expected, the longer-term future looks more buoyant. Oracle would not be investing heavily in OCI if it did not have the need. Catz's tone inferred there was almost there is a risk that demand will outstrip supply if they do not further increase investment. This coupled with Ellison later saying: "You're going to see a lot of database growth – a lot of database acceleration starting next year, which we're a quarter away from. We expect it really to explode next year… I'm not really ready to disclose our plans as to why I think it's going to suddenly spike, but we expect very, very rapid database growth next year."
This was a solid quarter from Oracle. While there was a cautious note around Q4 in Fiscal 2022, Ellison is expecting even more growth from OCI. Importantly the ERP solutions, both Fusion and Oracle NetSuite have tremendous momentum across the world. That will be hard to stop.
Ellison was not drawn out on the database announcement. It will be interesting to see what comes out in the coming weeks. For a change, there was also no mention of Workday or Salesforce in these recent results. Perhaps they have remained sensibly quiet and let their results do the talking for them.