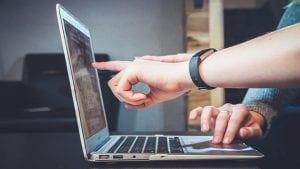 Cyber skills platform, Immersive Labs, has raised US$75m in a Series C funding round. It takes the money raised by the company to $123m over the last two years. Insight Partners led the funding with Menlo Ventures, Goldman Sachs Asset Management and Citi Ventures also taking part. The money is a significant boost for Immersive Labs and reflects its growing success in attracting large customers.
Recently, Immersive Labs announced it would provide free training for up to 1,000 students in Northern Ireland. As part of that, it committed to helping students gain real jobs after they had completed the training. It is also working with veterans communities in the UK and the US by providing training to help veterans get jobs in the cybersecurity industry. It is a deal that is paying dividends, especially for governments, as many veterans are already security cleared.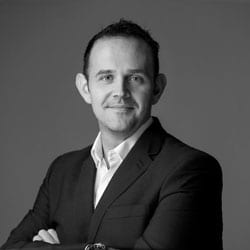 According to James Hadley, CEO and Founder of Immersive Labs: "With cyber risk becoming a problem for a growing number of business functions, cybersecurity knowledge and skills should no longer be the preserve of a few technical people hidden away in a back office. Everyone from the teams who build software, to the CEO, now need to play their part in addressing a pervasive company issue. This requires unlocking and evidencing skills in a much broader group of people.   
"The first step to achieving this lies in understanding where capabilities are lacking which, until now, has been impossible. This investment will allow us to add new analytical capabilities and content to provide a more detailed picture of skills across the growing breadth and depth of cyber exposure facing organizations, helping them measure and manage risk better." 
What is Immersive planning to spend the money on?
As Hadley mentions, one of the prime targets is to use the funds to expand the platform. It will allow Immersive to expand its existing courses with new and deeper course material. It will also allow Immersive to address those areas of cybersecurity where it currently has little coverage.
The company is also planning to grow its headcount from 200 to over 600 in the next two years. This will allow it to look at new markets and new countries. It has already identified a need to expand in APAC and Europe as part of its future strategy.
From a sales perspective, the company targets the need for continuous cybersecurity training that organisations are asking for. One of the challenges of many existing training programs is that companies only do annual training sessions with staff. This is not enough to keep up with emerging and evolving threats.
This is where Immersive Labs comes in. Rather than just run classroom-based training sessions, Immersive delivers continuous training. It uses a mix of games, metrics and on-demand intelligence to keep training relevant and up to date.
Enterprise Times: What does this mean?
Keeping up with the changing face of cyberattacks can be challenging for security teams. For end-users, it is often impossible. Even those that have an interest, and many do not, can struggle to find accurate and reliable information. What Immersive does well is provide that breadth and depth of skills training using its platform. Importantly, it gamifies the training to make it less dry, boring and thus increases engagement.
This Series C funding will allow the company to continue to widen its sales and keep platform development running at full speed. It won't be long before the company hits that tech unicorn barrier, at which time it may well look to IPO.