Precisely has announced the acquisition of Infogix, a leader in the 2020 IDC MarketScape: Worldwide Data Catalog Software report. Infogix was founded in 1982 and offers the Infogix Data360 intelligent platform. This platform combines its four key product offerings Data Catalog, Data Governance, Data Quality and Data Analytics. One of the more innovative recent components of its solutions is the 3D Lineage Vision within Data360. It helps business leaders understand the sources and stage gates for every piece of data.
Who are Infogix?
The announcement follows the completion of Precisely's acquisition by the combination of  Clearlake Capital Group, L.P. (together with its affiliates, "Clearlake") and TA Associates. Precisely has wasted no time in accelerating its growth. Neither party disclosed the terms of the deal. Thoma Bravo, which bought Infogix in 2016, is now selling the company after five years of ownership. During that period, Infogix has acquired several vendors, including DATUM LLC (2018), Lavastorm (2018), Data Clairvoyance (2017) and Data3Sixty (2017).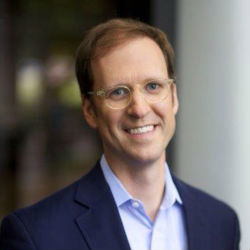 Josh Rogers, CEO of Precisely, commented: "As companies seek to position and differentiate themselves for the digital era, they quickly realize that success requires trusted data. Precisely provides that foundation with maximum accuracy, consistency and context so businesses can make confident data-driven decisions. Infogix is a perfect fit for Precisely, with highly complementary data quality products and services, and a leading data governance solution that our customers have been seeking."
Those synergies extend to customers. Both companies target similar industries such as financial services, insurance, healthcare, and telecommunications. They also have dozens of mutual customers, including Mastercard, UBS, Progressive, and Travelers. The combination should help to increase the cross-sell opportunities, though it may mean a small loss of revenue as technologies combine. The cost of sales and delivery should also reduce as efficiencies as realised.
What is Precisely buying
Headquartered in Naperville, Illinois, Infogix Inc has around 250 employees. These are located in the US, the UK, France, India and Sweden. Its two largest operations by far are in the US and India, where it has two offices. Besides the Data360 platform, Precisely is also gaining a successful professional services team. It has delivered projects to enable more than 200 organisations to develop and execute a strategy of leveraging their data assets to propel their businesses forward. These strategic data services will now be available to Precisely customers.
Enterprise Times asked Precisely whether the leadership team would join Precisely. The response was: "Precisely is acquiring Infogix to extend our leadership in data integrity, and we plan to retain the key talent, including leadership, that has built and maintained the important capabilities we are acquiring in data governance, data catalog, data quality, and strategic services."
On product
The announcement was light on detail about what this will mean for the Infogix product, services and customers. However, Precisely intends to give a full update at its upcoming conference, the Trust '21 Data Integrity Summit. Precisely will hold the virtual conference for the Americas on June 15th, Asia-Pacific on June 16th, and EMEA on June 17th.
Early Stephens, CEO of Infogix, commented: "Precisely is the perfect home for Infogix, with complementary products, the largest customer base in the data integrity space and the global scale and partner ecosystem to turbocharge our business to the next level. At Precisely, the Infogix team will be well-equipped for success in empowering every data consumer with the ability to harness data to drive business outcomes that align to overall business objectives."
The hard work is just beginning for some in the Precisely team. Amy O'Connor, Chief Data and Information Officer at Precisely, who recently spoke to Enterprise Times is almost certainly involved in the acquisition and bringing the data from Infogix, and its historical acquisitions into a single data repository. The scale of that task is unknown. Precisely has the tools to accomplish it better than others though.
Enterprise Times: What does this mean
Infogix is the first major addition to the Precisely portfolio since the Syncsort and Pitney Bowes software division merger. It enables it to strengthen its product portfolio around data intelligence and quality. Stewart Bond, research director, Data Integration and Intelligence Software at IDC, commented: "Precisely's acquisition of Infogix represents the importance of data intelligence for organizations wanting to achieve trusted data with integrity. Infogix will bring technical, business, relationship and usage intelligence about data into the Precisely data integrity portfolio, adding another dimension to data integrity and enabling data governance."
As Precisely looks to ingest Infogix, there may be more acquisitions on the horizon. Harry Taylor, a Managing Director at TA, and Michael Libert, a Principal at TA, commented:  "Complete, reliable and accurate data is essential for successful digital transformations and, as a result, the data integrity software space, has seen continued growth. With the acquisition of Infogix, Precisely is extending its market leadership position as data becomes increasingly democratized across the enterprise. We look forward to the completion of this acquisition and supporting Precisely's ongoing efforts to bolster M&A, fuel product innovation and accelerate growth."
The appetite for growth at Precisely is not yet sated. Infogix gives Precisely an additional presence in the Nordics. Will Precisely add more international presence in Europe, Asia or even open its first office in South America? It could achieve this through organic growth or by acquisitions. Precisely now has customers in more than 100 countries. However, if it wants to win a significant market share in a country, it will need a physical presence there at some point. Expansion seems inevitable, and Taylor and Libert infer that it will come through acquisition and organic growth. The questions are who, when and where?