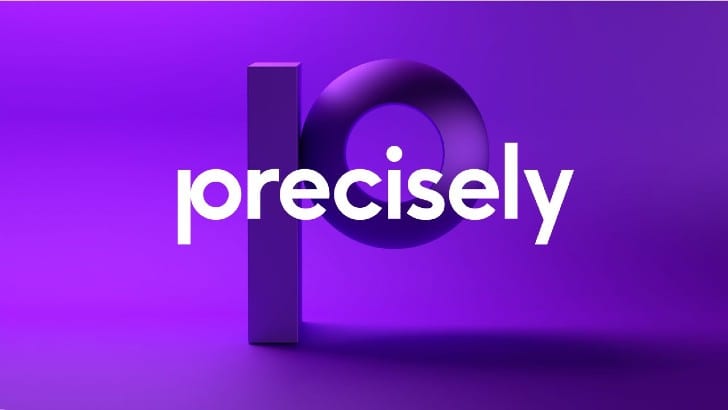 TA Associates and Clearlake Capital are to take control of Precisely, the leading data integrity company. The change of ownership brings about a new phase in its evolution, four years after  Centerbridge first acquired Syncsort and Vision Solutions, ironically from Clearlake. Centerbridge funded the acquisition of Pitney Bowes Software Solutions Business in December 2019 and last year rebranded the company as Precisely. Enterprise Times first published information about a potential sale in mid-February. The Wall Street Journal broke the news last night and Precisely issued a press release earlier today.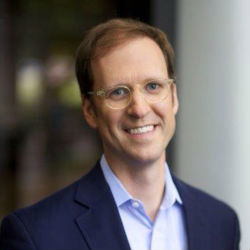 In an accompanying blog Josh Rogers, CEO Precisely, wrote: "I am incredibly excited for this next phase of our company. Clearlake and TA have a proven track record of partnering with software companies like Precisely that solve complex, critical business challenges and driving accelerated growth through operational best practices and M&A strategies to help them maximize their potential.
"I am excited to work with our long-time partners at Clearlake and thrilled to welcome TA and their expertise to the team. I'm confident that together we will deliver tremendous value to Precisely's customers. I also want to thank Centerbridge Partners for their guidance and support over these past four years, and I am delighted they will continue as a minority investor in Precisely."
As Rogers infers, this is not the only investment that TA Associates and Clearlake Capital have combined on. They also back Ivanti, another merger of companies that recently acquired MobileIron for $872 million. Will the new owner fund further major acquisitions? Will they look to invest deeper into the data analytics market? With Tableau (Salesforce) and Birst (Infor) already acquired, who would they turn to next?
Why did Clearlake come back?
The return of an investor to the same company is rare. Behdad Eghbali, Founder and Managing Partner, and Prashant Mehrotra, Partner, of Clearlake jointly commented: "Precisely has evolved significantly over the last several years by expanding its product offerings and establishing a differentiated sales strategy to provide a data management software suite that directly addresses the complex data quality challenges facing enterprises today and going forward.
"Now with significant scale, Precisely is strategically positioned in the market as a buy-and-build platform and industry consolidator, and we're thrilled to partner again with Josh utilizing our O.P.S.® framework to support the leadership team to help Precisely accelerate growth organically and through M&A."
For TA Associates, it sees a clear opportunity to rapidly grow a company that meets the current, emergent, and critical needs of enterprises for quality data. Harry Taylor, a Managing Director at TA Associates, and Michael Libert, a Principal at TA Associates, commented: "We are thrilled to partner with Josh, Clearlake, and Centerbridge, and to invest in Precisely as the Company hits a key inflection point in its growth trajectory. We believe Precisely is uniquely positioned to meet enterprise customers' urgent need for secure, trusted, accurate, and reliable data both on-premises and in the cloud as they rapidly adopt data integrity software solutions to help support mission-critical business use cases across increasingly disparate data repositories."
Centerbridge remains, but for how long
Centerbridge will remain a minority investor. It is still keen to play its part in what it sees as a company with a strong future. Jared Hendricks, Senior Managing Director at Centerbridge, and Chris Litchford, Managing Director at Centerbridge, noted: "During Centerbridge's partnership with Josh and his leadership team over nearly four years, Precisely has expanded its focus from IBM Mainframe and Power Systems to become a leading provider in data integrity across all sources of data with a broader suite of products. With enhanced strategic positioning and through our continued ownership in Precisely, we look forward to the Company's continued success as the team gears up for the next phase of growth."
Enterprise Times: What does this mean
There is clearly an appetite for further growth, but these investors will want to exit at some point. The most likely exit seems an IPO or acquisition by another major software company. However, with further acquisitions planned, the field is narrowing. Precisely may also feel that independence from the major cloud and SaaS players is a benefit. It will be interesting to see what strategic direction it takes and where it finds new partnerships.
Citing an IDC report, Rogers commented: "With global spending on digital transformation expected to reach $2.3 trillion by 2023 1, Precisely is well-positioned to generate rapid growth. Organizations around the world are increasingly focused on their ability to make confident business decisions from a foundation of trusted data, with maximum accuracy, consistency, and context."
As the well-worn phrase says, data is the new oil. Precisely is well poised to become, if it isn't already, a giant in that industry.