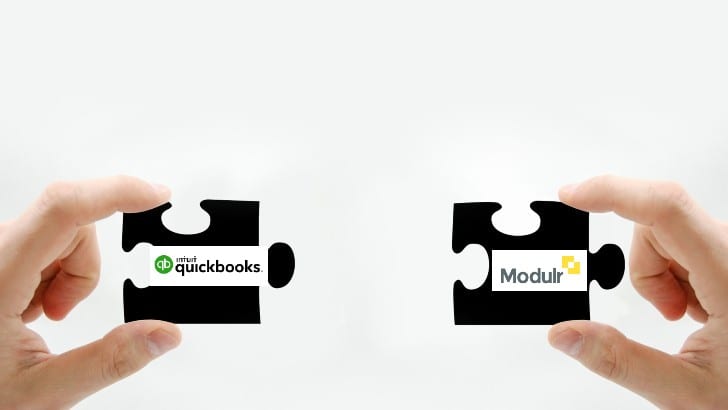 QuickBooks announced a new partnership with Modulr, the Payment-as-Service fintech. Modulr will power a new QuickBooks Business Account specifically designed for small businesses. The combination will bring a new level of integration between a business account and bookkeeping software.
Launched during QuickBooks Connect, its virtual conference for the UK and the 5th Connect Conference it has held for the UK market, the new solution is a revolutionary step for small businesses.
Addressing the four challenges for small businesses
The combination solves four of the most common problems small businesses face. During the QuickBooks Connect keynote, Chris Evans, VP and Country Manager, Intuit QuickBooks, highlighted them saying:
"Pre-pandemic, the number one challenge was cash flow. 80% of failures every year are because of cash flow." The main cause of cash problems for small businesses is late payments. Evans added: "There's 50 billion pounds owed to small businesses. Now, this only isn't essential to get money in for cash flow. It's also very stressful to get the money, and normally you're spending time on weekends and evenings to do so."
Evans continued: "There's the battle and the burden of admin. Small Businesses can waste 120 days a year on it. That's a third of a year on admin. And finally, it's confidence. Only one in four are confident in their finances. Whether that's from filing a tax return, running payroll, or having a consolidated and longer-term financial view."
The solution
The Modulr partnership and the new product, currently in Alpha, aim to ease these four burdens. Modulr has access to payment services such as  BACS, CHAPS, Faster Payments, SEPA, Visa, and Mastercard. As a directly connected participant to the Faster Payments and BACS schemes, it can also hold and settle funds at the Bank of England, meaning greater reliability and security.
The Modulr business account will enable small businesses to pay and be paid much faster and reduce the administrative burden through things like matching. It will create an automated workflow through the business process. QuickBooks users can also apply for a personal QuickBooks Business Account card enabling business owners and authorized employees to make payments and minimize the administration that entails.
Myles Stephenson, CEO at Modulr, said: "We are proud to power the new QuickBooks Business Account and supporting Intuit's vision of reducing the burden of admin imposed on small businesses and their financial lives. We are committed to delivering the superior and digital payments experience that small businesses desperately need in this digital world.
"Our direct access to the Bank of England will give small businesses the confidence, security, and reliability they need to focus on what really matters – shaping and growing their business. We want to make payments so easy and reliable it becomes an invisible 'behind the scenes' operation, which means business owners up and down the country can get on with business."
Enterprise Times: What does this mean
There is no indication when the new business account will become available. However, it directly competes with some new solutions such as CountingUp that have recently come onto the market. It will make it easier for QuickBooks to attract new, small startups looking for a comprehensive accounting solution and a new bank account.
Once launched, it will be interesting to see the details. Will QuickBooks and Modulr look to lure accounts from other Banks? What are the details of the integration between Modulr and QuickBooks? Also, Modulr was recently granted an EMI license in Ireland, will QuickBooks made the new account available, and roll it out across Europe as it becomes available?
What difference will this make? Evans commented: "This combination of leading fintechs will supercharge how small businesses use QuickBooks to manage their finances, and we're so excited to get this capability in front of our customers to help them pay and get paid."