There is a new force in Data Integrity, Precisely. The new brand is forged from the combination of SyncSort and its acquisition of Pitney Bowes Software Solutions Business in December 2019, for $700 million. Owned by Centerbridge Partners, SyncSort has now evolved into Precisely. It is a reflection of what it aims to do for the data belonging to its customers.
Precisely instantly becomes a leading player in the market, though it will have to ensure that its brand is known quickly. The company has revenues over $600 million, 2,000 employees and 12,000 customers in more than 100 countries. It claims 90 of the Fortune 100 as customers. It also has partnerships with several leading tech companies including AWS, BMC, IBM, Microsoft, Oracle, NTT Data, ServiceNow and Snowflake. Its solutions aim to improve the accuracy and consistency of data to deliver data integrity precisely when it matters for organisations.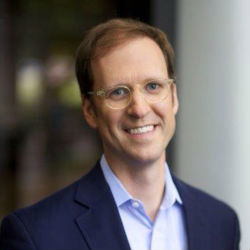 To leverage data, business leaders need to trust it. This is not as common as one would think. A recent Forbes Insights report highlighted that 84% of CEOs do not trust the data that decisions are based on. They are perhaps right not to. A Harvard Business Review study found that even newly created data has at least one critical error within it. The study found that of the executives polled, only 3% found that data record in their departments had an error rate of equal to or less than 3%. Effectively 97% did not trust their data.
Meeting the challenge
Precisely intends to help and overcome this challenge for organisations. Josh Rogers, CEO of Precisely commented: "Advancements in storage, compute, analytics, and machine learning have opened up a world of possibilities for enhanced decision-making, but inaccuracies and inconsistencies in data have held back innovation and stifled value creation. Achieving data integrity is the next business imperative. Put simply, better data means better decisions, and Precisely offers the industry's most complete portfolio of data integrity products, providing the trusted link between data sources and analytics that helps companies realize the value of their data and investments."
To achieve this Precisely has a five-tier approach with the combination of products that it has inherited from Syncsort and Pitney Bowes.
Integrate: Connect today's infrastructure with tomorrow's technology to unlock all an enterprise's data;

Precisely Connect, Precisely Ironstream, Precisely Assure and Precisely Syncsort

Verify: Help ensure data is accurate, consistent, and complete for confident business decisions;

Precisely Spectrum Quality, Precisely Spectrum Context and Precisely Trillium

Locate: Analyze location data for enhanced, actionable business insights that drive superior outcomes;

Precisely Spectrum Spatial, Precisely Spectrum Geocoding, Precisely MapInfo and Confirm

Enrich: Power enhanced decision-making with expertly curated, up-to-date business, location, and consumer data;

Precisely Streets, Precisely Boundaries, Precisely Points of Interest, Precisely Addresses and Precisely Demographics

Engage: Create seamless, meaningful, omnichannel customer experiences using personalized video, chatbot, digital, mobile, and self-service capabilities.

Precisely  EngageOne including Portrait
Also, it has Precisely Invent and Precisely Data Experience as services to complement its products. Enterprise Times spoke to Rogers about Precisely.
On the rebranding
Why rebrand and why now?
Rogers commented: "Its something we've been considering for a while. It was the combination with the software data business out of Pitney Bowes that drove a pretty significant shift in the business in a few different ways. First, it increased our scale to $600 million in revenue. This makes us one of the largest data management providers in the world.
"Second is that it expanded the breadth of capability in the solutions to cover more around data enrichment, data quality and location intelligence. That also shifted the centre of gravity to how do I enrich and improve the quality of my data from our historical roots of being more in the data integration space?
"The mission had changed and in a way that allowed us to attack a more strategic business problem of achieving, data integrity and trust in data for customers. And to do that on a scale and a capability basis that was unparalleled. "
Why Precisely?
"We wanted a name that was a real word which spoke to the capabilities that we brought to bear and the mission that we are on around helping customers achieve data integrity, and, specifically, trust in data. We feel Precisely met those criteria and captured the mission that we're on."
What differentiates Precisely from the rest of the market?
"One of the opportunities we see in the market and one of the clear needs we see is a firm that has the scale and resources of Precisely to address this need of data integrity. When I look at Informatica and Talend, there are key pieces of that that they can't bring to bear. They tend to be more focused on the integration layer than they are on in the quality piece. They don't have much to offer if anything around location or data enrichment. We believe that it's bringing in that location and enrichment that allows you to complete the context puzzle that can achieve data integrity. We have a scale on the data quality side that is market-leading. When you combine that with our capabilities around location and enrichment, we think that we offer something that you can't get anywhere else in the market."
On the future
What do you hope to achieve in 2020
"We want to have the company understand the mission of Precisely. We want to continue to integrate the business both functionally in systems and strengthen the business from an integration perspective. We've made tremendous progress in q1. There's a number of systems that need further integration. Then we want to lay a foundation for future growth. How we're going to help customers not just to tap into pieces of the portfolio, but how do they leverage the portfolio in context to achieve this vision of data integrity and make that very easy for customers to move on."
What is Precisely doing around verticalization?
"As we bring the portfolio together and start to drive integration between the Core Data Management engines, we will do that to support key industry-based use cases. In particular, with a focus on industries where we have significant strength in terms of existing customer base and future demand."
While it is still early on that decision, ET pressed Rogers on which verticals. He replied:" Financial Services is an area that we do a significant amount of work as well as telecommunications, and more and more public sector and healthcare."
On the integration
Rogers is responsible for bringing two large organisations together. ET asked Rogers what has been achieved, and what are the next stages.
"Historically we have a process and a playbook for how we like to integrate acquisitions. Given the scale of the software and data combination, we adjusted that playbook a bit. But we held true to some of the key priorities that we've seen work in the past.
"We moved rapidly to completely integrate the organizations. We closed the transaction on December 2. On January 3, we announced the top 80 leaders of the company. That leadership structure was functional in nature. Now we have leadership across Sales, Marketing, Product Management, Services, Support, etc. That combined leadership team was about 55% traditional or legacy Syncsort leaders, about 40% software and data leaders and about 5% new leaders, so a very even mix.
"On February 4, we announced the entire organisational structure. We've been running in a combined organisational structure for the last three months. We are getting significant momentum amongst the teams working together. We're starting to see that software and data and the Syncsort legacy piece fading away and people rallying around Precisely. It is another reason that we felt it was important to move forward with the new branding.
Enterprise Times: What does this mean
Rebranding companies is often risky. However, there are times when it is necessary and can catapult an organisation to greater things. Precisely is a well-chosen brand. It is simple and aligns with the company mission well. With the (Pitney Bowes) software and data division brandless it was the right time to change. While Syncsort was relatively well known, Precisely has the opportunity to become the primary name in its field.
Mark Smith, CEO and Chief Research Officer at Ventana Research commented: "Business continuity challenges, like the historic situation with COVID-19, inspire organizations to digitally innovate and transform using insights derived from data that provide visibility into operations and performance. To reach their full potential, organizations must have confidence and trust in the integrity of the data used to take actions and make decisions, and Precisely is emerging at the right time, with an intelligent approach to enable those competencies across the enterprise."
In the coming months there Precisely will no doubt increase its messaging to the broader market. There is still much work to do, though. At the moment it has a collection of interconnected products. It needs to evolve its messaging to one that talks about a more comprehensive platform play. An example of another company that recently did this is Alteryx. It announced the Analytic Process Automation Platform, in a similar, potentially contiguous market.