Most Professional Services Firms are not using the optimal tools within their organisation. This is one of the key findings in a short whitepaper commissioned by Mavenlink and produced by Forrester Consulting. The report is based on a survey of 367 resource management decision-makers at professional services firms during March 2021. Entitled "Resource Management Tools Solve Critical issues", the report finds 72% of respondents say having resource management and planning solution would drive material benefits for their organization.
Only 16% of respondents are using professional services tools. Despite the emergence of various tools to support operations, 50% of organisations are still using spreadsheets as their primary tool for resource management.
The report is divided into five sections (Overview, Current State, Challenges, Benefits and Conclusion) and runs to eleven pages in total. The division of the content between the different sections is, at first glance, slightly illogical, with challenges appearing in the Current State section. However, as a whole, the content flows and is an easy and insightful read.
A lack of technology a key challenge
The study highlights both organisational and technological challenges facing resource managers. 72% face limited organizational support for effective resource management. The lack of integrated technology seems the biggest hurdle with 66% having fragmented tools and 64% unable to turn resource data into actionable insights.
There is hope. 50% of organisations are planning to implement resource management tools. However, that number drops to 32% when asked if they are considering PSA tools. Will that shortfall continue to create challenges as companies do not realise the benefits of a complete solution?
The report next studies the inhibitors to implementing PSA tools. 52% cited change management associated with updating ongoing processes or workflows as the greatest challenge. A lack of budget was second highest at 49% and considering the difficulties imposed by the pandemic, this is low. The third highest, and a slight surprise, was that 41% see the time and effort required to select a vendor as an inhibitor. It would have been useful to gain further insights into this finding.
The benefits of PSA
The report then highlights the benefits seen by those organisations that have already implemented PSA solution. The inference is that only a small number of respondents would have been able to answer this question. The caption against the statistic would indicate that all respondents answered this question. Is it the perceived benefits of PSA that are therefore highlighted? The top three are:
58% Improved client satisfaction and advocacy
57% Achieved greater forecast confidence and transparency
55% Increased revenue
The report then compares how organisations will use resource management tools in two years compared to today. The take out is that resource management tools will become more strategic and less tactical in delivering benefits.
The report concludes with three observations about the benefits of implementing a modern purpose-built resource management tool:
They improve strategic planning by supplying a complete view of resources
They increase operational efficiency and effectiveness
Resource Management tools solve short-term problems while focusing on long-term value.
Enterprise Times: What does this mean
This is a short insightful report by Forrester. While it might have benefitted from some qualitative insights and quotes from organisations, it gives a brief insight into how companies think about resource management tools. It is clear that there is a gap between what they have and what they need to manage a successful resource management function. Recently named the leading resource management software vendor in G2's Spring 2021 Resource Management Grid Report, Mavenlink is well placed to help organisations.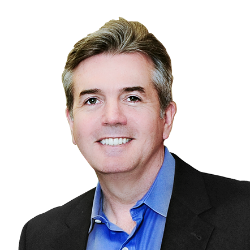 Ray Grainger, founder and CEO, Mavenlink commented: "Mavenlink's industry cloud for professional services provides our clients with the clarity, control and confidence they need to succeed. Our market-leading resource management and optimization capabilities have garnered significant recognition where it counts most — our clients. "
While the number of organisations still using Excel is large, there is an appetite for change. That is good news for Mavenlink as it looks to help organisations with its PSA solution focused on resource management. At the heart of a Professional Services organisation is its people. An effective Resource Management function, enabled by a modern resource management tool, can help organisations achieve their goals.