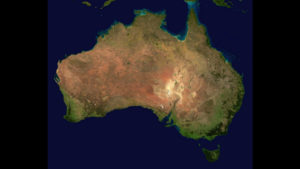 Knoa Software has signed up Magia Solutions as a new partner in Australia and New Zealand. Magic Solutions is one of the largest Oracle Cloud business solution providers in Australia. An Oracle platinum partner since 2017, it offers a range of solutions, including implementation services for Oracle Cloud applications. The partnership with Knoa will increase the value it provides to customers for cloud migration, help desk efficiencies, user productivity and Oracle Cloud adoption. It will achieve this by leveraging the Knoa User Experience Management (UEM).
Magia CEO Surend Dayal commented: "We're delighted to work with Knoa, and we see the partnership delivering high value for our (and Oracle's) customers in the region."
Magia customers include major organisations in Australia, such as Main Roads, the leading transport agency in Western Australia. It helped to deploy an end to end Oracle ERP solution alongside oracle integration Cloud.
With future deployments, Magia will now have the option of using Knoa UEM. Knoa can assist first with building the business case using its user analytics software. It can then help deliver a successful deployment, increasing user adoption and maximising the return on investment. The typical payback for the Knoa solution is five months.
Analysis by IDC quantified savings as: "on a per organization basis, interviewed organizations will achieve total discounted three-year benefits of $5.17 million ($1.05 million per 1,000 users). These benefits compare with projected total discounted investment costs over three years of $670,000 on a per organization basis ($135,800 per 1,000 users)."
The IDC calculations include benefits attained from:
Higher gross user productivity
More efficient business processes teams
Increased incident response efficiency
More efficient help desk teams
And more efficient security
Enterprise Times; What does this mean
The partnership is significant for Knoa. It brings it a consulting partner of note in Australia for Oracle solutions. Knoa CEO Brian Berns commented: "It is my pleasure to announce this new partnership with Magia, an award-winning business solution provider with deep industry knowledge and experience delivering successful Oracle projects. The combination of Magia's expertise and Knoa's solution will ensure that enterprises' cloud application use is aligned with key business objectives.
"Knoa UEM drives improvements across all business execution areas, including proper user adoption, high productivity, seamless process execution, and ultimately, improved business results."
Knoa is slowly stretching its partnerships across the globe for both its Oracle and SAP offerings. With the rapid growth of cloud ERP deployments, the company looks well set to take advantage of that growth. Partnering with large consultancies such as Magia and the global SIs, Knoa can be involved in many Oracle ERP deployments in the coming years.