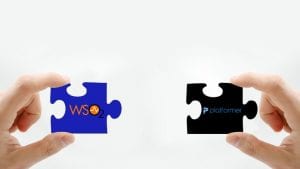 WSO2 has completed its first acquisition, Platformer. The company provides an applications platform that enables organisations to move software into production quickly using Kubernetes. The acquisition immediately strengthens the Choreo IPaaS capabilities that WSO2 also announced today. Neither company disclosed the terms of the deal.
Platformer was founded in 2015 by Kanchana Wickremasinghe, CEO and Ben Wortley, who left the company last month. It has offices in Australia and Sri Lanka and will help expand the data plane capabilities of Choreo.
Platformer Console is a cloud-native platform built to enhance the Kubernetes experience for organisations looking to deploy applications on Cloud, Hybrid, On-Premise or Edge Infrastructure. It supports cloud vendors such as AWS, Google Cloud, Azure, Oracle, Digital Ocean, Linode and VMware. The Platformer Console aims to deliver against three primary objectives:
It enables the central management of development, deployment and monitoring of cloud-native applications.
Accelerate the development cycle by enabling developers and operations to work together better.
Delivers the ability to develop apps for vendor-neutral Kubernetes in a cloud-agnostic manner.
To supplement the platform, Platformer also provides a range of services. These help organisations implement their solutions and solve their development challenges.
Platformer is a natural extension to WSO2 and the new Choreo IPaaS solution. It should slot neatly into the WSO2 platform.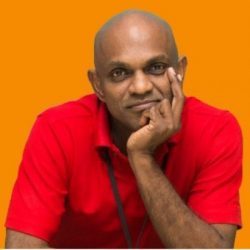 Dr Sanjiva Weerawarana, WSO2 founder and CEO, commented: "Kubernetes is the de facto standard for developing and deploying cloud-native applications. In adding Platformer's state-of-the-art technology to our Choreo iPaaS, we are extending our commitment to supporting native Kubernetes for cloud-native engineering.
"We're now well-positioned to fully capitalise on Kubernetes for cloud orchestration and let customers focus on creating, connecting, and protecting their cloud-native apps and APIs."
How will Platformer slot in
Where Wortley has left the company, Wickremasinghe is now the vice president and product manager, Choreo Data Plane within WSO2.
Wickremasinghe explained how Platformer would become part of WSO2, saying: "WSO2's software for API management, integration and CIAM is powering the digital services of some of the world's largest organisations, and with Choreo, the company is driving a new level of innovation and agility powered by Kubernetes.
"In joining WSO2, we have an opportunity to pursue our shared vision of empowering enterprises to leverage cloud-native engineering in scaling their digital businesses while fostering greater developer collaboration, speeding release cycles, and maximising the cost efficiency of their cloud-native applications."
According to LinkedIn, Platformer has around 20 employees. One assumes that most of the development and services teams will join WSO2.
Enterprise Times: What does this mean
With the acquisition of Platformer and the launch of Choreo, WSO2 extends its usefulness to development functions worldwide. This double announcement sees WSO2 extend functionality beyond API management, customer identity and access management to areas that developers increasingly need.
Importantly, as more organisations consider a hybrid cloud environment WSO2 now provides a complete platform that enables them to achieve it efficiently.