It is natural for businesses to outgrow their organizational structure and operational processes. Field Service companies are no exception. When they have only a few technicians, managing the operation is easily accomplished with a combination of spreadsheets and an accounting solution such as QuickBooks. As the business grows, they introduce single point solutions that help administrate specific tasks such as route planning or inventory management. However, when the organization grows to more than 50-100 technicians, acquires rivals and introduces sub-contractors, a reliance on these solutions can start to cause inefficiencies.
Why? Data is held in silos. Business leaders have little visibility, let alone real-time visibility across their organization. As the business continues to grow, invisible inefficiencies increase.
Why invisible? Businesses rely on the same familiar processes as they always have done. Technicians roll out in the morning, complete their list of jobs, and invoices are raised and eventually paid. Once month-end reports are completed, the business owner identifies the profit levels and continues the cycle.
The issue is that the business leader has little idea of what happened during the day. What inventory was used and at what cost? Where was it used? What remains? Were all the appointments done at optimal profitability, i.e., was the right person assigned to the right job? It is these questions that an end-to-end solution, built on a single platform, underpinned by one database, can resolve effectively and efficiently.
How to increase profitability
In simple terms, there are only a few ways to increase profits. You increase revenue by selling more, doing more or increasing prices. Or, you reduce your costs. This is achieved by getting a better price from suppliers and other means. At some point, you find the optimal economic price; further price increases limit or reduce revenue, market growth is costly, and suppliers have no more margin to give. At that point, leaders need to look internally to see if they can do more with less, and improve the efficiency of operations.
In Field Service, efficiency is not just about an optimal route for each technician; a point solution easily delivers that. There are more factors involved in improving efficiency (and ultimately, profitability), including:
Cost of sale
Travel time
Time spent on the job
The quality of the work, which may be tied to a technician's skills and work preferences
Cost of inventory and consumables used in the job
Accounting costs, such as AR costs
The challenge is to have a solution that can draw from these data points to provide the best possible answer in the least possible time. This requires a solution that comprises Customer Relationship Management (CRM), Field Service Management (FSM), Inventory Management and Financial Management.
Point, integrated or platform solutions?
To fully realize the potential benefits of this technology, organizations cannot look at functions in isolation which rules out point solutions. They need to look across the whole business cycle, from lead through to delivery of the service and beyond.
If CRM, Contract Management, FSM, Inventory Management and Financial Management systems are treated separately using integrated solutions, organizations risk broken handoffs. A platform approach underpinned by a single data source enables applications to interact with each other through configuration rather than customization and APIs. Common data is shared between the applications even if there is a nominal master record holder for each piece of information. A great example of this system is Salesforce Field Service Lightning (FSL) and FinancialForce ERP and/or Professional Services Automation (PSA). All processes, from sales leads to product and service delivery to general ledger entries, sit on a single technology platform sharing the same data and the same user interface.
Advantages of this type of a platform approach include:
Transparency
With a common database, information can be surfaced for different business functions within their application. For example, Finance can understand that chasing a payment, during a critical point of negotiation (CRM) or while a high-profile job is outstanding (FSM), can damage the customer experience and the relationship.
Another benefit of transparency is that extra visibility enables a better understanding of performance across the organization.
Collaboration
Alongside transparency, a platform such as Salesforce also can enable better collaboration between functions. No longer are things thrown over a fence; instead, departments can work together for the common good of the customer and the business. They can do this because of the transparency and ability to communicate in context. This can extend to subcontractors using the solution, improving the working relationship and indirectly helping to improve customer satisfaction.
Automation and AI
A platform solution should also enable automation. It includes automation of tasks within and between applications. Automation does not replace jobs; it means that humans can spend more time delivering value-added services to customers. For example, when a technician has completed a job, the system can automatically generate and email the invoice to the customer for payment along with a customer satisfaction survey. This frees up the technician's time allowing them to move onto the next job. Artificial Intelligence (AI) can help deliver and enhance automation over time. It also provides insights across the whole service lifecycle for humans to identify new areas of improvement.
Automation between the customer and the business has several advantages. It reduces manual work and makes the experience consistent for customers. Consistent, not just for each job, but for every interaction. Automation can also help within the business, ensuring that employees and subcontractors are reimbursed for expenses and paid for work done in a timely fashion.
Extensibility
An extensible platform enables organizations to benefit from other applications. Where a service management company works on larger projects rather than jobs, integration with a PSA such as FinancialForce enables project tasks to become jobs within the service management solution. As they are completed, project progress is updated. Another example on the Salesforce platform includes the Conga Digital Document management solution, already embedded within FinancialForce for invoice formatting, it can quickly be extended to support the digitization of compliance documents. These extensions are quickly added with no additional code, merely configuration.
Scalability
Cloud platforms are also able to scale much more than on-premises solutions or spreadsheets. As organizations grow, the systems can all cope not just with the processing requirements but also with the increasing amount of data. The benefit of having that data in a single location is that analytics solutions such as Tableau CRM (Einstein Analytics) can highlight trends and insights for organizations to either take advantage or initiate actions to mitigate.
Salesforce Platform provides the right combination
The Salesforce platform hosts a large number of applications. Managed Service Providers in differing industries can find combinations of tools that will support their business. One combination is that of Salesforce Field Service, FinancialForce Accounting and FinancialForce Order and Inventory Management.
This combination is leveraged by United Services Group to manage their field technicians better, understand in real-time what those technicians are doing through a mobile app and have an accurate picture of inventory stocks and costs at all times.
Once implemented, the benefits of a single platform solution can continue to emerge. Everything is connected, and there is a seamless flow of information across the company. Changing small things in one department can have a cascade effect that can deliver increased profitability or customer satisfaction across the whole business. Tableau CRM can help to identify what those levers are with the breadth of data and an advanced analytics capability. In the case of United Services Group, the combination of Salesforce Field Service and FinancialForce ERP enabled them to connect financial and operational data, empowering employees to clearly view inventory levels, manage field service and equipment, and ensure timely and proper reporting and invoicing.
Is the technology enough?
No. Implementing software is no longer a technology project led by IT; it is a business change project. Today, technology is easier to install, but it is much harder to ensure that the right business processes are automated and then adopted by a business. What is needed is the right approach. One company that has a proven methodology of delivering these solutions is Nubik, a Platinum Salesforce Partner and Authorized FinancialForce implementation partner.
The Nubik approach is to look at the complete end-to-end life cycle of the product or service that a company is offering. To achieve this, Nubik has experts in each of the different functional areas as well as the underlying Salesforce technical platform. While completing this business process review, Nubik can then draw on the experience gained from many referenceable customers. It then advises on amended or new processes the organization should adopt to support the solutions across the entire product or service journey. The implementation considers the solution as a whole and draws in expertise and support from all stakeholders, including staff, sub-contractors and customers.
Pierre Alexandre Decary, a Team lead for Nubik, stated: "Having everyone working collaboratively is one of the key goals we have for our clients. We ensure that they come away with a global, end-to-end solution and not individual departmental solutions trying to fit in with each other."
Michael Kroupa, CEO of United Services Group, put it best, saying: "Nubik helped us reach our vision of one version of the truth: We went from information gathering to information sharing."
Why Nubik and FinancialForce
Nubik can offer functional technology and industry knowledge with supporting evidence from previous installations. The combination of FinancialForce and Salesforce solutions have already helped solve the challenges faced by Service management companies. Examples include United Services Group and Oracle Elevator.
The Salesforce platform also provides solutions for future requirements. FinancialForce is ready to support the new business models that some Field Service organizations are moving towards, for example, a fixed fee service model. It can measure the cost and profitability of every component and job against the revenues. Field Services organizations are also considering XaaS, or "Everything as a Service." FinancialForce solutions can also support these business models and the billing and revenue recognition challenges that come with them.
Professional services firms or those involved in large building projects can add FinancialForce PSA to create an integrated solution that can manage the combination of jobs and projects they need to complete.
The combination of Nubik's experience and the functionality of the Salesforce CRM and FinancialForce applications can overcome the challenges faced by Service Management companies now and in the future.
---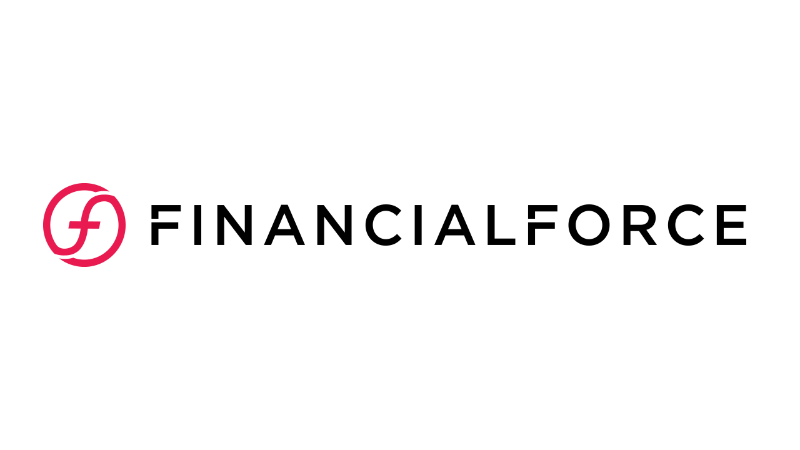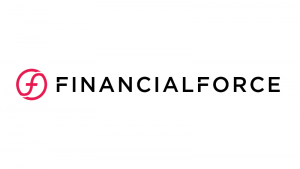 FinancialForce offers customer-centric business applications on the leading cloud platform from Salesforce. We accelerate business growth with the only modern ERP suite and the #1 professional services automation (PSA), enabling real-time insights and intelligent decision-making. See your customers in full color with Salesforce and FinancialForce. Founded in 2009 and headquartered in San Francisco, FinancialForce is backed by Advent International, Salesforce Ventures, and Technology Crossover Ventures. For more information, visit www.financialforce.com.
Nubik is a consulting firm and FinancialForce partner with two decades of experience offering multi-cloud Salesforce solutions. We strive to be the best implementation partner for mid-sized organizations in North America across the following industries: Manufacturing and Distribution, Professional Services, High Tech, Healthcare and Life Sciences, and Financial Services. visit www.nubik.ca