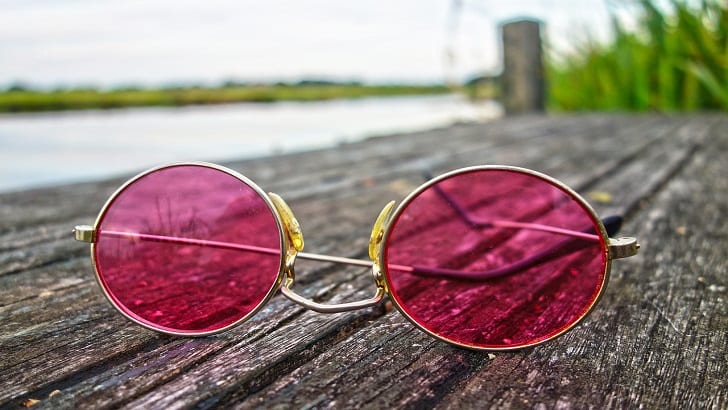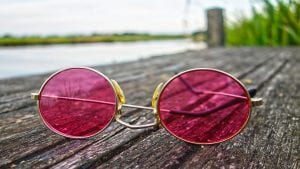 New York based fashion brand MOSCOT has partnered with Vertebrae to deliver virtual try-on experiences for the company's timeless eyewear. Vertebrae is a technology provider of 3D and augmented reality (AR) solutions for retail.
Through Vertebrae, MOSCOT offers high-quality 3D & AR-enabled visualisations at accurate size and scale for several popular styles of glasses. This allows shoppers to see how the frames will fit on their face, examine materials and details close up. The new solution should help customers to more easily determine which styles, colours and sizes are right for them. The new capabilities are entirely web-based and can be accessed online on web and mobile. As well as through QR codes placed in shop windows and throughout the shop. The technology is built from the ground-up to provide the information needed to choose the right frame with confidence. Conversion rates have increased up to 135%, with revenue per visit lift upwards of 174% for shoppers who engage with the 3D & virtual try-on experiences.
Innovative virtual try-on:
"We are creating new ways to reach and engage our community," said Zack Moscot, Chief Design Officer at MOSCOT. "It was an easy decision to partner with Vertebrae and their team to manage and deploy 3D and AR. Our initial results are strong, and we are excited about extending our implementation to bring our products to digital shoppers. As a generational family business, we are dedicated to providing memorable and seamless omni-channel experiences for all of our customers. Irrespective, if they are shopping with us in-person or online."
The web-based 3D viewer and virtual try-on experience is currently available for a selected number of product lines. Shoppers visiting MOSCOT product pages from their mobile or desktop browser can choose to view a 3D model of one of these popular styles. They can then closely examine it from every angle. From there, the shopper taps 'Virtual Try-On' to see a true-to-size virtual image of the eyeglasses projected onto their head. The image is then dynamically mapped to the proportions of their individual facial features. The virtual eyeglasses can be tried on in all sizes and colours, and there is no app download required.
Re-thinking the role of the shop
MOSCOT is also deploying QR codes to help shoppers access the 3D and virtual try-on experiences from their mobile devices. The QR codes are displayed to all desktop users. They are also being used in MOSCOT's shop windows as a visual merchandising tool.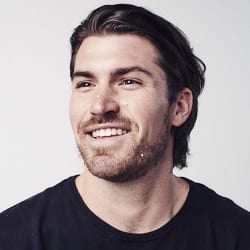 "MOSCOT is re-thinking the role of the shop window in 2021. The company is using AR to bring the shop into the street," said Vertebrae CEO Vince Cacace. "The use of QR codes has exploded during the pandemic. MOSCOT is smart to take advantage of their popularity to reimagine the digital shopping experience for online shoppers. In addition to people walking by or visiting their shops."
The 3D & AR capabilities are fully functional on desktop devices using Google Chrome and Microsoft Edge. In addition to all mobile devices using Google Chrome and Apple Safari. Due to the front-facing camera technology, the fit is best and true to size on iPhone X or newer or iPad Pro 2018 or newer.
Enterprise times: What this means for business?
Augmented reality is one of those technologies, that has been bubbling in the background for years, threatening to go mainstream. But never doing so. Possibly, Covid-19 has fast-tracked its coming of age.
The reality for many retailers is that social distancing and Coronavirus safe practices are likely to be here forever. One joy of in-store shopping, try before you buy will not be returning to the high street for a while. Hence why retailers such as MOSCOT are trialing the Try-It-On AR technology. Such technology still has to seamlessly fit into retailers existing user experience and meets user expectations. It has to make the online shopping experience more like real life.
AR technologies that can offer a more personalised online shopping experience like this are poised for rapid growth. Recent research states 74% of consumers expect retailers to offer an augmented reality experience. One-third reported they would be more likely to buy a product after using AR to preview it. So, perhaps AR has come of age. It's now up to retailers and brand to more effectively implement it, into their existing customer experience.