Zellis has launched its new flagship platform, HCM Cloud. This is the culmination of two years of development work led by Marko Perisic, Chief Product and Technology Officer, Zellis. The new solution is hosted on the Microsoft Azure platform and provides customers with HR and payroll solutions that leverage Power BI analytics, AI, and automation.
Enterprise Times spoke to John Petter, CEO at Zellis, about the new offering. When Enterprise Times spoke to Perisic last July, HCM Cloud was just a vision. He stated: "We are building a solution which we believe represents a transformative approach to the HCM space. It meets the complex software requirements of modern, agile organisations, while also providing an employee experience that remains 'human' at its core and makes people feel appreciated for the work they do." 
Petter explained what Zellis has achieved, saying, "It's a strategy that's based around data and the data integration layer that brings together the data in a single place in a common language, and makes it much easier for customers to work with."
What is new in HCM Cloud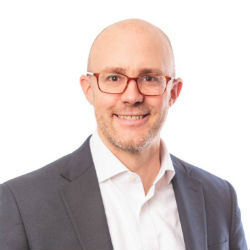 Based on the Microsoft Platform, the solution already has four customers, one of whom is Zellis. While this is a new solution, Zellis has delivered Payroll and HR solutions for years. The announcement simplifies how Zellis sells its software.
Petter noted: "This solution simplifies how we sell our software because previously, there would be a range of different modules, and customers could cherry-pick the ones that they wanted. It was quite complex. What we've done is to think about our business and our customers in a way that reflects how people are buying at the moment. There are two editions. One is called the payroll edition, and that is for customers seeking best of breed. They might typically use a global HR system, like a Workday or an Oracle, but because UK regulation is complicated, they would typically seek a UK payroll solution that is best of breed and meets their needs.
"Our second product is both payroll and human resources in a joined-up module. Both of those buying models can either be bought as software or bought as a managed service. So it's a different way of packaging our software as well."
Zellis Marketplace
There are two key changes, the launch of Agile Payroll and a new Zellis Marketplace. The marketplace has 26 entries currently, including third-party connectors to
Zellis add-on modules on the marketplace include ResooureLink Reporting Services, Talentsoft recruitment, Coronavirus Job Retention Scheme support, and background checking. Petter revealed that he expects regular updates to the marketplace with new connectors.
Agile Payroll
The new Agile payroll solution is the first iteration of a vision to move towards a real-time Payroll solution. Petter explained that many payroll teams close the payroll run on the 13th of the month to reconcile and check the data by the 26th when the Payroll is normally run. This often means that work done in those two weeks is not included in the payroll. Petter continued: "They then won't get paid for those shifts until the following month. There's an inherent downside in that latency. The concept of Agile payroll is basically to crush that latency and to bring the closure of the payroll as close to the pay date as possible."
To achieve that, Zellis has a roadmap. It has launched the first two components to help achieve that with this release. Petter explained the first saying:
"We are creating a raft of analytics to take that checking that people do manually today, and doing it through Power BI. That gives customers a range of visualized, automated, and very powerful means for checking the payroll. One example of the checks that someone might do typically would be to check that there are not two salaries going to the same bank account because that's a classic indicator of fraud. That check is now automated and happens in context."
Faster payments
"The second one is something called Faster Payments. This replaced the BACS service that most companies use today for paying their people. BACS generally takes three days to process, and Faster Payments pays pretty much in real-time."
Faster Payments is a service provided in combination with The Income Group, Starling Bank, and Mastercard. As the co-founder Ted Bechman recently commented: "You had everyone from SMEs to large enterprises wanting to make real-time pay-outs, Mastercard with the ability to pay out instantly anywhere in the world and Starling Bank with its desire to make it easier for a business and its beneficiary to send and receive funds."
On the future of HCM Cloud
What is next for Agile Payroll?
"The vision for Agile Payroll is to get our customers in a state where they are always 'pay ready'. There's no processing to do because the processing is always completely up to date and just happens. Therefore they can make the payment automatically at any moment in the month. That's where we're taking that product."
Petter added that they are also looking to build out the marketplace. He believes that organisations have a hybrid landscape of software, and there is a huge benefit of integration. He concluded:
"Lastly, it's around going deeper in terms of analytics because the payroll is the repository of all the information in the company on its employees generally. That data is not being used by many companies at the moment. There's a big opportunity to use the power that Zellis is bringing to this through our Microsoft partnership, through Power BI and artificial intelligence, and to get to the insight to creating simple dashboards for our customers to get to the truth of what's happening in their business."
What does Petter hope to achieve during 2021?
"The big goal for us is to get a lot of customers adopting the new platform. That's the big thing that we're hoping to achieve. We've got four customers live today, Zellis has a great many large businesses as its customers, and I'm very keen to pick up the pace on that. The other thing for us is that the pandemic has affected our business, albeit it's a very resilient one. Zellis has grown despite the pandemic, but I'd like to accelerate our growth in terms of revenue this year."
What about existing customers
Zellis has a large number of existing customers not on this platform. Enterprise Times asked Petter what the plan was to migrate them to this new solution. He replied:
"The strategy is very much to work with customers to build a business case from their point of view. We're very aware that many businesses have been through a very tough time in the last year. People have a clear threshold in terms of seeing that there's a return on investment there for them. What we're saying is that people see a really good opportunity to build that business case. Things like the Agile Payroll are a very key part of that. If you look at a typical British business, they would typically spend quite a lot of money on CHAPS services, paying people on an emergency basis. They will also spend quite a lot of money trying to reclaim funds that they've paid over."
Enterprise Times: What does this mean
Since NGA UK rebranded as Zellis in January 2019, the company has been relatively quiet. It has continued to develop its Payroll and HCM (ResourceLink) solutions, but this is the first major announcement around the product. 2021 could be an exciting time for Zellis. It could help change how companies view payroll. The monthly cadence can both help and hinder organisational cash flow. Agile payroll, once fully enabled, could help solve a challenge made obvious by the rise of salary advance companies. Some employees want to be paid weekly. If companies can achieve this safely and securely, it could become an advantage in the war on talent.
The key thing is how quickly can Zellis persuade existing and net new customers onto its platform. One of the early adopters is already seeing the benefits. Peter Davies, Deputy Chief Executive at Monmouthshire County Council, said: "Like many other local government organisations, we're increasingly focused on using technology to transform our processes, particularly in critical areas like payroll and HR. There is a strong synergy between our digital transformation plans and Zellis HCM Cloud – especially its focus on employee experiences, automation, and ease of integration with solutions we already use."