Zellis has announced the release of ResourceLink 23, its Payroll and HR software. Formerly NGA UK, Zellis rebranded itself earlier this year following its acquisition by Bain Capital in 2018. This latest release includes several new and improved features. There are also two new optional modules available, both are separately chargeable. Both enable companies to ease the compliance burden through automating the reporting of payroll information. The first monitors National Minimum Wage (NMW) and National Living Wage (NLW) rates. The second provides CEO pay ratio reporting functionality.
Focus on reducing minimum wage compliance breaches
Businesses implementing the NMW/NLW monitoring tool are automatically notified when employees will be paid less than the appropriate rate of minimum wage. For example, it means that as employees cross age thresholds the payroll team are notified if their current pay levels are too low. Zellis also highlights the risk when companies in certain sectors such as retail, hospitality, childcare, and social care make deductions from pay for uniforms or other salary sacrifice that reduces gross pay below the threshold.
This reduces the chance of companies having to deal with back pay and any penalties. This also reduces the impact on cash flow, critical for many companies. The cost to UK employers was nearly £30 million in arrears and penalties due to non-compliance in 2017/18. That figure was made up of £15.6 million in arrears and £14 million in penalties from over 600 employers.
The system provides a simple pass/fail RRS report which also details the amount employers need to pay. It provides a summary difference for NLW. One assumes it also provides a total for NMW, though this is not highlighted in the blog posting screen shots.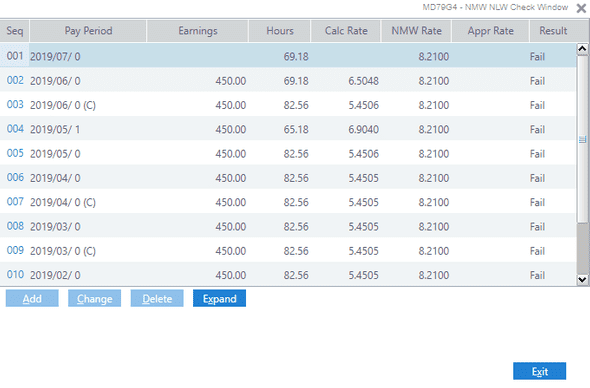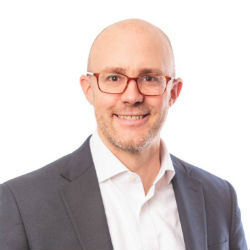 John Petter, CEO of Zellis commented: "The complexity of payroll legislation is not to be underestimated. With the government taking a firmer approach to enforcing rules such as those around minimum wage, and the introduction of further categories of pay reporting, organisations must have smart technology in place to meet their obligations as efficiently and accurately as possible."
CEO pay ratio reporting
The second additional module provides CEO Pay Ratio reporting. These regulations came into force in January 2019. Companies with more than 250 employees will need to disclose and explain their CEO's pay to median, lower quartile and upper quartile pay of their UK employees from January 2020. The new regulations also include other wider compliance requirements. The new ResourceLink module enable companies to generate reports in the correct format for disclosure. It is not clear how companies can add explanatory text to these reports or whether they are added separately.
Through the automation of this process it removes the necessity for payroll teams to create the report from scratch and eliminate potential errors. However, as the report is only required annually it will be interesting to see how much Zellis believes it can charge for this and what the take up is.
Other improvements to ResourceLink 23
ResourceLink 23 also includes several other changes, including the first phase of a new user experience within the software. MyView, the self-service module for employee and managers has an improved layout with better screen design and mobile experience. The new version includes the ability for users to add organisational charts into MyView. This should help employees to locate and collaborate with colleagues more easily. Managers are now able to update ad hoc Time and Attendance (T&A) scheduling in MyView. This enables managers to carry out several tasks from a single location.
Employees using MyView are now able to self describe their gender identity, sexual orientation and preferred pronouns. Employees are also able to record details of their current Visa, including date of issue, expiry date and restrictions.
The integration with Benefex is strengthened in ResourceLink 23. That partnership was launched just under a year ago. ResourceLink 23 now provides a consolidated view of pay and benefits within the MyPay Pro module. This dashboard also flags whether certain benefits are available imminently or about to close. This eliminates the necessity of accessing both systems to view the combined information.
Beside the two new modules Zellis has also strengthened other compliance areas. This includes better support for Scottish Teacher Returns and better support for the School Workforce Census for both England and Wales.
Marko Perisic, Chief Product and Technology Officer at Zellis, commented: "One of the key value propositions of ResourceLink has always been that it keeps our customers legislatively compliant in an ever-changing world of payroll requirements. We're always ready for what's next, whether that's exciting new legislation, new technology, or new patterns of working. We're excited to deliver this latest set of ResourceLink enhancements to our customers and to help them create even better employment experiences."
Enterprise Times: What does this mean
This is first release under Marko Perisic by Zellis. ResourceLink continues to ensure that its meets the compliance requirements for UK organisations with this latest update. The additional modules will be welcomed by many, although one questions whether charging for what is effectively an annual report makes sense. For those ResourceLink customers at risk of being named by the UK Government for breach of the NWM/NLW regulations the other module makes more sense. That the level of fines was equal to the under payments indicates that this might be a worthwhile investment, especially for larger companies.
With the UX enhancements Perisic is ensuring that ResourceLink 23 leaves behind criticisms of being a legacy product. It will accomplish this with a new modern look and feel across the application. Zellis also claims to have improved the stability of its infrastructure and capacity planning with this release without revealing exactly what changes it has made.
This evolution is likely to continue as it continues to update the look and feel of the application. Is this a major step forward for ResourceLink, probably not, however, it is almost certainly laying the groundwork for the future. ResourceLink now has the backing to deliver an improved product for its target. This update should satisfy existing customers and may help to win new ones in the coming months.