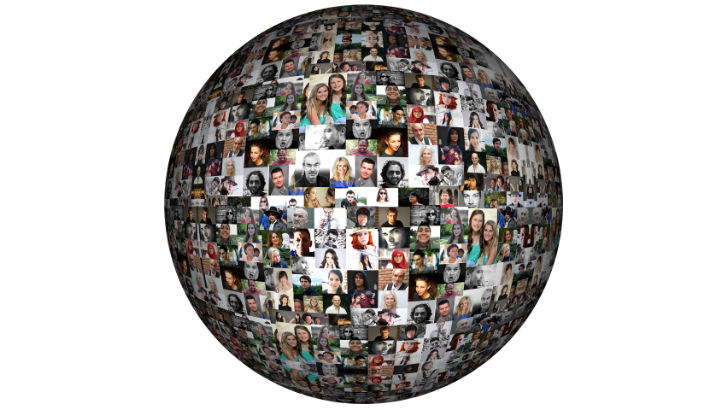 Zellis recently announced that it would build a new cloud solution on the Microsoft Azure platform. Underpinned by the Zellis Intelligence Platform and leveraging the Azure stack, including cloud, data and AI technologies, it is aiming to deliver the most modern HCM solution. It will leverage the knowledge and experience gained from the market-leading ResourceLink HCM and payroll solution and provide an evolutionary step forward for its flagship HCM solution.
The move means that Zellis will vacate its current data centres in favour of Microsoft Azure. It is a sensible move as the presumably older data centres that it uses currently are likely less efficient both in terms of cost and energy consumption. The proximity to other Microsoft services and better internet connectivity is an added advantage.
Zellis will initially use all UK and Eire Azure regions. If Zellis looks to expand overseas, the Microsoft regions provide a method to do so easily. Enterprise Times asked Marko Perisic, Chief Product and Technology Officer, Zellis some questions about the news.
Enterprise Times asked Perisic whether those potential saving would result in customers seeing a reduction in pricing?
"We are using modern technologies and digital transformation to focus on delivering a step-change in value to our customers, rather than looking to reduce pricing. We believe our solutions offer customers a clear, measurable ROI. As a matter of fact, as part of our new offering, we include an ROI calculator for our customers, to help them very explicitly quantify the value they get from our solutions, which is significant."
A wholly reimagined HCM solution
The new solution will leverage Power BI and will include several key user experience features:
Natural language processing
Intuitive dashboard building
Data visualisations.
Customers adopting the new solution can also leverage the integration to Microsoft products that Zellis is building. These include Microsoft 365, Power Platform and several third party applications within the Microsoft ecosystem. The solution is not available now, but it's a key feature on the strategic roadmap for the company solutions.
Perisic stated: "We are building a solution which we believe represents a transformative approach to the HCM space. It meets the complex software requirements of modern, agile organisations, while also providing an employee experience that remains 'human' at its core and makes people feel appreciated for the work they do."
"Driving improvements in process efficiency using automation and AI, unlocking deep business insights from data, and providing technology experiences that keep employees engaged and productive – these are all areas which represent a huge strategic value within our industry. Our agreement with Microsoft enables us to further accelerate our delivery of this value to our customers, helping them stay ahead of the curve."
On Microsoft
Why did Zellis turn to Microsoft rather than AWS or GCP?
"We feel that Microsoft performs the best in the three areas which are most important to us: a strong infrastructure offering, a breadth of data-centric platforms and services, and a long history of nurturing partnerships with ISVs."
Another factor Zellis may have considered, is that ResourceLink Recruitment is already hosted within MS Azure. With one component already there, Zellis already has some experience and understanding around the hosting environment that Azure offers. What are the likely timescales for further migrations?
"We will start with the first customers in September and from thereon ramp up the shift to Azure infrastructure over the months to come. While this move delivers a significant increase in value to our customers, we also want to ensure that the disruption to their business is no different than a usual version upgrade, and we want to schedule that with respect to our customers' business needs."
Looking further forward
This is just the first step on a journey that will take some time. ResourceLink is widely used in the public sector. Enterprise Times asked Perisic about putting ResourceLink into Azure Government?
"There are currently no plans for this. We are committed to our public sector customers with the existing Azure infrastructure. We will consider additional Azure offerings as is necessary to satisfy our customers' needs. Technically, nothing is preventing us from doing this, if we should decide to do so."
The press release talks about integration to Power BI and Microsoft 365. Surprisingly, there was no mention of Dynamics 365. On this Perisic answered:
"Dynamics 365 is also in consideration on the roadmap, but not to the extent we can disclose at this point."
For Microsoft, this is another major software vendor that has chosen Azure over AWS and Google. Joe Macri, Vice President, UK Commercial Partner, Microsoft said: "Integration with Azure, Power Platform and Microsoft 365 enables Zellis to digitally transform HCM experiences, people analytics, and efficient, accurate payroll processing in the UK and Ireland. As a result, customers can easily unlock business insights through data sharing across Microsoft services."
Will Zellis look to dual host in the future?
Perisic noted: "We will keep the full capabilities of our data centre for as long as our customers require it. However, we can deliver more long term value to our customers from the Azure infrastructure than from our own data centre. Therefore, that is our direction of travel."
Perisic would not be drawn on whether he might consider dual hosting with AWS or GCP. Or even another cloud vendor such as IBM or Oracle (the latter with whom Zellis does have a technology partnership)
Enterprise Times: What does this mean
This is a significant announcement by Zellis. Perisic was keen on offering, not dictating, a migration of customers from its legacy hosting environment to Azure. It seems likely that most should and will migrate.
There will be some risk-averse customers who will wait for a few months. However, Zellis should encourage them to move to the Azure platform as quickly as possible.
This transition to a mature cloud service provider has precedent. Xero migrated its customers to AWS over two years, completing the migration in April 2017. Zellis has larger and often more sophisticated customers. It will be interesting to see how quickly it can persuade them to migrate.