During the FinancialForceX Summit product keynote, Dan Brown, CTO, FinancialForce gave a lightning update on recent releases and some upcoming features in both PSA and ERP. He highlighted where FinancialForce has invested in the different solutions it delivers. He confirmed that top of the list is a continued investment in both user experience and analytics.
For the first, this means further investment in Lightning. Brown aims to complete a complete conversion by Spring 2021. Procurement is now 90% LEX (Lightning Experience) enabled. Brown revealed the eight principles behind the development of a modern UX
Familiarity: Familiar icons and processes across the platform.
Usability: Easy to use.
Efficiency: Keyboard enablement where needed and fast responses times.
Flexibility: Personalisation, which organisations can change over time are requirements evolve.
Mobile: Accessible regardless of modality whether mobile, tablet or browser.
Collaboration: Bidirectional functionality which collaboration solutions such as Chatter and Slack.
Insights: Delivering both data and insights in context within your project, program or organisation.
Automation: Introduce automation in repetitive processes to reduce clicks.
On analytics, there were several announcements including the Risk Tracker, which CEO Tod Nielsen had earlier announced. Brown also noted recent improvement to all four stages of the FinancialForce Accelerate program. They include:
Engage: Improvements to the capability models.
Deliver: The new customer lifecycle hub which enables the customer to manage the sandbox, and can help accelerate delivery for new customers.
Adoption: In-app prompts are added for new features; they can also help new users learn the system.
Grow: The administration Workspace helps manage FinancialForce solutions in an organisation
Professional Services Cloud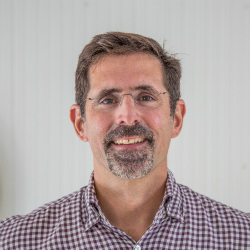 First up was Professional Services. Brown highlighted the improvements in the recent releases such as Summer 2019, Fall 2019, Winter 2020 and Spring 2020.
FinancialForce continues to invest in forecasting. It can now better leverage the visibility that it has from sales opportunity to project delivery to provide more accurate financial forecasting. That integration to CRM also helps to ensure a smoother handover between sales and delivery functions, with more information passed through automatically.
There were improvements to resource management as FinancialForce continues to implement intelligent staffing within its solution. Proactive Project Management includes the rebuilding of its Gantt chart functionality, which is now complete, and the new workspaces which continue it continues to develop. There are now more and deeper integrations with applications such as Concur, Slack and Jira. Brown also noted that they would add even more, based on customer demand.
PSA analytics was enhanced recently with project burnout visualisation. FinancialForce has rebuilt the mobile app in Salesforce to deliver device-agnostic mobile functionality. As Brown concluded: "When you look at Professional Services Cloud, we are doing innovation across the product."
Brown then announced a new Zoom Connector. Build by FinancialForce labs, it will be released soon. Within the context of a project, users can set up a meeting, invite people to the meeting and then extract the outputs from the meeting into FinancialForce PSA.
ERP Cloud
In the last few releases, Brown's team has also delivered several improvements to its ERP solution. It has enhanced its maturity and ability to support multinational organisations. It now supports multiple charts of accounts and has enhancements to currency support.
In the Spring 2020 release, it rolled out localisation for both Spain and France. Procurement was enhanced with Workspace and better support for contracts, recurring purchase orders and prepaid expenses. Consolidated invoicing, including the integration of PSA events to the billing engine, was completed. It has improved how it automates disconnection between billing contracts and revenue contracts. It also added more analytics to the platform, including the new CFO Analytics powered by Einstein.
Coming up – Open Banking
Brown also revealed that FinancialForce has signed a new integration agreement with Open Banking platform vendor Plaid.  Plaid provides integration to banks in the US and some countries in Europe. In January, Visa announced that it intended to acquire Plaid for US$5.3 billion. Enterprise Times asked Brown whether the Visa deal had an impact and about the absence of Australia on Plaids current list of integrations.
Brown answered: "We were pretty happy about Plaid is getting acquired because the intention is to broaden their footprint, including, ANZ, which is an important market for us. We wanted to get this deal done prior to them being fully acquired by Visa to lock in good terms."
ET also asked about the timelines for ERP users to expect some banking integrations. Brown replied: "We want to get something in by Fall, but it'll probably be Winter. We're going to do things concurrently with re-imagining the way that we do a bank reconciliation."
Why did FinancialForce select Plaid, rather than another Open Banking platform? Brown added: "One of the things that is a little different from other (platforms) that we looked at, is the immense scalability for the number of accounts that you can integrate with. We think they're very well positioned to scale with us." The Visa acquisition is unlikely to change that viewpoint.
Announcing Summer 20
The latest release, Summer 20, will go into general availability in early July. Usually a minor release, Brown revealed that it includes some significant features and is larger than usual.
One of the new things introduced was prompted by a conversation with Gordy Brooks, CFO at FinancialForce at the start of the pandemic crisis. He wanted a better idea of future cash flow. The new cash flow predictability tool shows both inflows and outflows, enabling a CFO to measure the health of the business. These cash flow analytics also include visibility if future recurring subscription revenues.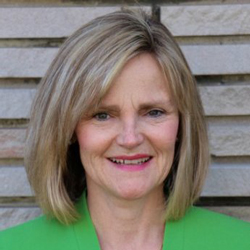 Also included in the release are improved capacity and demand planning analytics for PSA. Brown that noted that it helps "see where your capacity is, where you have capacity problems, whether you have too little words or excess capacity and how you might be able to manage that."
Lori Ellsworth Vice President Product Management, Services Automation at FinancialForce would later comment in the PSA keynote: "Resource managers not only need to not only staff that request that needs to be staffed today but be able to look 90 days, 120 days, six months out to understand where we are going to have challenges and start to address those pro-actively sooner."
What is coming in Fall 20
Ellsworth also revealed some of the enhancements that may be included in the Fall 20 release. This includes
Embedded intelligence including more on capacity planning and service forecasting.
Performance and Scale: Improvements to timecard performance. This improvement is a proof of concept for other batch jobs that should enable FinancialForce to scale its solution to deal with 50,000 and 100,000 resources quickly.
Deeper integration to Jira will include the ability to convert PSA Projects to Jira tasks. It will also allow Jira issues to become project tasks and transfer Jira Worklog time to PSA Task Time.
Additionally' Ellsworth revealed that Microsoft Teams integration is one of the next integrations that FinancialForce hopes to deliver. Not for Fall 20, but it is on the radar for 2021.
Enterprise Times: What does this mean
This was an informative keynote by Brown. It enabled those who had not yet upgraded to the recent versions to understand the latest improvements. It also showed the direction the company is taking.
Unlike many other software vendors, FinancialForce uses its own software. It appears to be listening to its internal innovation demands and importantly, like the Risk Tracker, is delivering that capability to a broader audience. The future performance improvements are also critical as the company looks to expand into even larger professional services organisations.