FinancialForce Summer 19 release is now generally available. It builds on the substantive Spring 19 release unveiled at its Community Live event earlier this year. In an email sent out it highlighted some of the key features in both releases. They fall into several categories: more integrations, more workspaces and more dashboards.
Integrations
Not mentioned in the Summer 19 release is the Zimit integration that was also announced recently. That brings services CPQ into its PSA solution. Other integrations noted were:
Concur to PSA integration: Was available in Spring 19
Asperato payment integration: Available in Summer 19. Asperato is a payments solution built onto the Salesforce platform. It connects with at least fifteen payments providers including GoCardless, Pay360, stripe, Sage Pay and Worldpay. It aims to simplify the payments process for companies. The integration with FinancialForce enables finance teams to focus on building relationships rather than administration tasks. It learns, payment methods for specific clients and automates future payments with relevant compliance to increase efficiency.
Workspaces and Dashboard
Workspaces were first introduced in Spring 19. FinancialForce has delivered a new workspace for PSA clients. Workspaces are designed to deliver both action driven lists and graphical displays. The innovative element of the workspaces is the addition of "Whats next" actions and graphical forecasting.
The Collections Workspace was added in Spring 19. To that, it has enabled general availability of the Project Management Workspace. This provides project managers with a consolidated view across their project portfolio. Amongst other widgets it allows customers of the PSA Analytics app to embed the Project Margin % Predictive Time Series chart into their day to day working dashboard.
Standard dashboards have also seen enhancements. There are improvements to the existing dashboards in addition to a new dashboard. The CFO Profitability Trend Prediction dashboard provides a forecast of revenue and operating expenses on current data. It has enabled this and other CFO dashboards on mobile devices as well.
Enterprise Times: What does this mean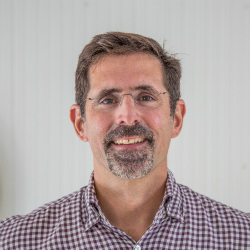 As expected, this is not a major release and does not have a lot of new features. Instead Summer 19 delivers on the commitments that Dan Brown, Chief Product Officer FinancialForce made at the Community Live event. There are also several advisories about issues and workarounds within the release notes for customers.
What is key is the addition of the integrations for Zimit and Asperato. FinancialForce are no longer trying to build everything themselves but instead are finding partners that can strengthen their offering. They appear to be doing this with a deeper integration than just a connection through an iPaaS. While this delivers a much stronger solution it also means that as it further improves its system, and the other vendors improve theirs, it needs to spend development time ensuring the connections still work. This is only commercially viable if there are enough joint customers on the solution.