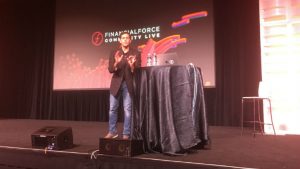 FinancialForce has announced the latest generation of their ERP and PSA solutions at its annual user conference Community Live Spring 19. This is a huge step forward for a company that in the last couple of years had unveiled iterative improvements and dabbled with Salesforce Einstein. Arguably, this is Dan Brown, CTO's first major opus in the role. He has taken time to restructure and re-forge the R&D function at FinancialForce and several of the changes announced have clearly taken time to come to fruition. This piece looks at the enhancements to the PSA product.
Key features of the Spring 2019 PSA Release include:
Enhanced Service Forecasting & Analytics Powered by Einstein: FinancialForce continues to be one of the leading ISV implementors of Salesforce Einstein. In this latest release it believes that it has again delivered a first in the industry, interactive service revenue forecasting powered by Einstein. This not only projects revenues based on existing data in the system, but using historic trend data it provides a forecast within a band based on an Einstein analysis.
Project Manager Workspace: Also leveraging Einstein is a new workspace for project managers. Similar to the recently launched Salesforce Einstein Financial Services it is a new dashboard with easy to interpret graphics for key metrics. It can include widgets that display outstanding tasks. FinancialForce have delivered something greater than the Salesforce solution with a predictive project graphics. This displays future project margins based on existing data, and then uses Einstein to analyse historic trends and generate a more realistic forecast within a range.
Next Generation GANTT (Beta): FinancialForce revealed a next-gen GANTT chart with greater functionality for work breakdown structures (WBS) and percent allocation across project tasks. Sean Dugan of Hyland Software can't wait to unveil the functionality to his users, he stated: "It is easier to use and you can split the assignment for different percentage of hours."
PSA-to-Concur Connector: As part of the release FinancialForce have added a PSA-to-Concur connector. Consultants are able to allocate expenses to projects which will help reduce time to invoice and improve profitability by accurately capturing project expenses.
Mobile Expenses: For those customers not using SAP Concur, FinancialForce has created a new mobile expense application. It enables the capture of receipts, including image capture, though it does not yet have OCR capability. This is something that they may add in the future according to Bennet Yen, Vice President of Product at FinancialForce. When they do so, it will likely and sensibly use a third party application to do so.
Improved usability: FinancialForce has also delivered usability improvements. It now leverages Salesforce Lightning (LEX) development framework. This enables users to personalise their experience while using FinancialForce. It has also added smaller functional improvements on other areas such as resource management. The resource planner is improved with new filtering capability which Brown demonstrated on stage. Users are able to save and reuse a filter with several fields available for selection including employee type.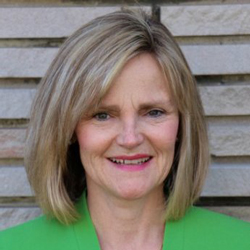 Lori Ellsworth, FinancialForce Vice President, Product Management commented: "Our Spring 2019 PSA Release is designed to help services-driven companies maximize their profitability and keep customers happy. Whether it's keeping projects on time or reports up to date, the new Release brings greater efficiency to every stage of service delivery, enabling service organization to accelerate growth."
Whats coming next
Brown has not only delivered a meaningful list of updates with this release, he also promised more in the future. Highlights include enhancements to:
Revenue Recognition Forecasting
Resource Requests in Planners
Gantt/Project Management
User Experience improvement
Workspaces: Adding more workspaces for different roles
Analytics
Integration for Zimit, Jira, Conga, CLM, and Collaboration
Performance & Scalability
In the media briefing, Brown was asked what the key initiatives are currently. He highlighted five key things his organisation has worked on for the last 18 months and will continue to work on for at least another 18 months.
Telemetry: The Salesforce platform surfaces telemetry that FinancialForce can use internally and share with customers to identify issues. For example, with the software usage to measure adoption.
CLX Strategy: The R&D team is working on Customer Lifecycle Experience, there were several announcements around this at Community Live and more functionality due in the future.
Push Updates: This was the first release where several hundred customers received the update in a single push. There is more work to do to improve this.
New UX: The work on the Lightning Experience continues. With the addition of Workspaces one wonders where else FinancialForce will add elements of Einstein.
Analytics: Brown acknowledged that the work on analytics pre-dated him. Under his purview it continues to evolve as Salesforce improves its own product with Einstein.
When pushed for what the next significant improvement will be in the package Brown replied "Data is a long one". What this actually means is difficult to say. If FinancialForce can leverage wider data sets to enhance project performance and professional services business metrics then large enterprises especially, will take notice.
Enterprise Times: What does this mean
It has taken about eighteen months but the training and changes within the R&D function initiated by Dan Brown on his arrival are bearing fruit. Customers were more than happy with the updates and importantly Brown displayed a roadmap for the next 12 months to an appreciative audience. By showcasing the Gantt chart in beta, customers are also aware of what they can expect in the future.
While there may be the odd company that decides to leave the FinancialForce family, it is a rarity. If there ever was a flow it has slowed to a trickle. It is returning to growth underpinned by the solid foundation provided by its product and platform. The question is more about whether it can realise its potential, generate the leads and seal enough deals.