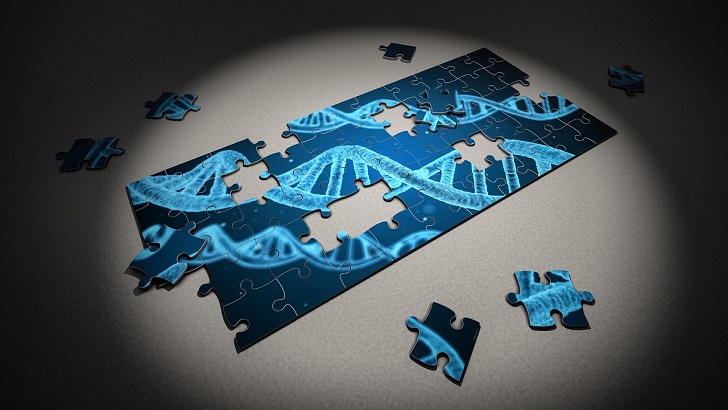 SAP SE announced new features for its SAP C/4HANA suite of leading customer experience (CX) solutions. The features are designed to help businesses and organisations establish more personalised relationships. The latest cloud developments enable trusted, customised customer interactions; effective training for sales and customer-relations teams; and improved communications between employees and partners.
"It is time to break down the silos that create a gap when companies believe they are providing a better experience than their customers perceive," said Alex Atzberger, President, SAP Customer Experience, SAP. "We are continuing to add new features to SAP C/4HANA/. Together with the capabilities of Qualtrics, this can help companies close this gap and succeed in the Experience Economy."
Already, a number of customers – such as Verizon Communications Inc., Colgate-Palmolive Company, Coty Inc. and Levi Strauss & Co. – are selecting SAP C/4HANA solutions.
Improving the developer experience
SAP has also announced the availability of SAP C/4HANA Foundation. The foundation enables system administrators and developers to implement cloud solutions from SAP conveniently and quickly.
SAP C/4HANA Foundation is automatically deployed to all customers of SAP C/4HANA free of charge and includes:
A cockpit as single-entry point for administrators and developers to view implemented solutions and subscribed applications.
A console to authenticate new users and manage user authorisations.
Extensibility options running on SAP Cloud Platform Extension Factory and project "Kyma" that provide administrators and developers with the tools to meet the challenges of a fragmented IT infrastructure.
Enterprise-Grade Customer Data Platform
SAP has built on the foundational services from the SAP Customer Data Cloud and SAP Marketing Cloud portfolios. The company also plans to evolve and complement these solutions to deliver an enterprise-grade customer data platform. The customer data platform will initially:
Provide core capabilities that unify first-party customer data from online and offline sources in a centralised repository.
Improve data quality and resolve identities into a single, enriched customer profile.
Make data instantly available to connected SAP and non-SAP applications for real-time activation.
Training to reinforce people experience
A training cloud for the SAP Litmos solution is the latest addition to the SAP Customer Experience portfolio. The training offers targeted, continuous learning to equip people with the knowledge and skills they need to perform at their best. It includes a built-in library of course content, designed to master sales and customer service. With 15 million users and growing, customers increasingly appreciate the value of learning to build an engaged, informed, dynamic workforce. Increasingly, such a workforce is needed to heighten customer satisfaction, retention and advocacy.
Delivering better brand experiences
SAP has also introduced new capabilities to its SAP Marketing Cloud solution. The solution provides marketers a greater degree of precision and targeting to improve pipeline performance. Armed with these capabilities, marketers can gauge brand engagement better. Drill into account details and automatically create target groups based on individual consent and preferences.
Better collaboration experience
SAP's collaboration and project management software Ruum Solution has been adopted as a service (SaaS).
According to Carmen Ruediger, Strategic Executive at Ruum: "Business employees are forced to work in two different worlds. One is a world of records, where all work is recorded in backend systems such as ERPs, HR and CRMs systems. There is also actual work happening in our in-box, in outlook. Sixty percent of our time is doing emails or alignment meetings etc. Ruum brings those two worlds together, in a super light-weight project management and collaboration space."
Ruediger says Ruum will improve collaboration and efficiency for users of SAP Marketing Cloud, SAP Commerce Cloud, SAP Service Cloud and SAP Sales Cloud portfolios. Ruum helps users of SAP C/4HANA overcome organisational silos and manage project-related work more effectively. It can reduce costs by spending less time on administrative tasks. This eliminates the need for team members to jump between different programmes or systems.
The solution is completely free to anyone to use. However, as soon as a business starts using enterprise functionality, then a licence fee is required. Enterprise functionality means integrating Ruum into a backend system such as Sharepoint or CRM platform.
Ruum is a portfolio company that grew out of SAP.iO Venture Studio, the internal incubation programme managed by SAP.iO. It was started two years ago by two SAP colleagues and is located in Berlin, Germany.
Enterprise Times: What this means for businesses?
The big theme at the Sapphire Now event in Orlando has been the importance of putting the customer first to meet the needs of the experience economy. The SAP announcements over the last two days have been placing the stepping stones to facilitate that reality. The new SAP C/4HANA suite features, new training modules and enhanced project management and collaboration software, may not necessarily be the most sexy or significant business components.
But guess what? They are pretty important ingredients to ensure that people can actually deliver for their businesses and customers, in the emerging experience economy. Something, that often gets lost or forgotten, in the excitement of new corporate initiatives or product launches.