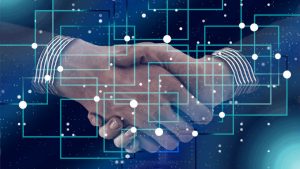 FinancialForce and Zimit have announced a partnership that sees an integration between the FinancialForce PSA solution and the Zimit services CPQ software. The integration was pre-announced by Dan Brown, CTO, FinancialForce earlier this year at Community Live.
Lori Ellsworth, Vice President of PSA Product Management,  FinancialForce commented: "The partnership with Zimit is about how we can make our customers more successful in their services business. We are seeing increased demand from customers to help them mature their services sales process and ensuring a smooth handoff for delivery. Zimit CPQ is built to handle the complexity of configuring, estimating, and pricing services, and is a natural extension to both PSA and CRM."
What is Zimit CPQ?
Zimit CPQ consists of several elements including:
Solution catalog: Enables users to create pre-packaged solutions including resources, project templates, services, subscription to facilitate the easy creation of quotes.
Guided selling: A rules engines that, once configured, allows the dynamic creation of quotations.
Quotation building: Uses a combination of the catalog, guided selling and a library of standard terms and paragraphs to create and export a quote.
Quote Analytics: Analysis quotes as they are created to see whether metrics, such as profit level fall below a certain threshold.
Approval workflow: Once the quote is created Zimit supports a workflow solution that can facilitate the approval process within organisations. It will highlight key metrics to approvers for streamlined but compliant approval.
Digging deeper into Zimit
Enterprise Times (ET) also posed some questions to James Cramer, Founder and CEO of Zimit about the company and the integration. Zimit is not on the force.com platform. ET asked Cramer if there was support to prevent users having to log into multiple applications.
Cramer answered: "Zimit supports SSO and OAUTH2.  From a user perspective, it's seamless."
One challenge that occurs with connected systems is about which solution "owns" the data. Which is the master?
"FinancialForce / Salesforce control master data, including roles, rates, costs, sales items, org structure, account and opportunities. Zimit simply consumes what's needed to build proper quotes. Zimit controls the pricing logic and proposal content used in proposals.  Upon approval, which can be directly in Zimit or sent to Salesforce, Zimit updates the opportunity with the details needed to create resource demand requests and projects."
The Zimit solution is complimentary to FinancialForce and seems  a powerful addition to the PSA solution.
Who are Zimit
Zimit was founded in 2015 and, according to Crunchbase, it has not raised any significant funding yet. It is unclear how large the firm is. It has 13 employees listed on LinkedIN. ET asked Cramer how many customers the company has?
Cramer noted: "We are not disclosing customer metrics at this time. What I can tell you is that we have really struck a chord in the medium to large enterprise market, with dozens of sales cycles running concurrently in our target market. We are seeing quarterly growth."
The metrics that are available are impressive though. Zimit won the TSIA TechBEST Award in 2018 with an average customer satisfaction score of 4.62, beating Kimble Applications and Lithium.
ET then asked whether there were any existing joint customers. Cramer said: "Yes, we have several joint customers. This is primarily what inspired us to work together."
Hopefully, they will soon publish a case study or the benefits that such customers are seeing.
What is the partnership?
Unlike some partnerships the one between FinancialForce and Zimit seems to go beyond basic integration. ET asked Cramer whether it included any joint marketing. He answered: "Yes, this is already taking place. We are promoting FinancialForce in our customer base where we see a good fit and a need for change. Over time, this will evolve into a more formal, concerted effort."
From Cramer's point of view it seems as though the relationship could see a tighter bond between the two companies. ET asked him what would success look like for Zimit. He replied: "We are currently working on building out specific goals together, but generally, success would mean: 
"reference customers,
"large pipeline growth,
"tightly integrated sales and marketing plans,
"tightly integrated development plans (relative to the integration and specific features made possible by the integration)"
Zimit also talks about integration to other applications on its website such as Oracle, Salesforce, SAP, Replicon, Microsoft Dynamics. Is there something different about FinancialForce?
Cramer added: "With FinancialForce, the integration is built, tested, certified, and supported. And, like any other part of our product, the integration will be expanded, and improved, as we work with customers. Lastly, our integration with FinancialForce will influence the development roadmap for both companies, where we are able to add functionality that would otherwise not be possible."
Enterprise Time: What does this mean
This seems a very strong relationship. However, Cramer does not rule out integrations to other solutions and other PSA applications using the RestAPI that Zimit supports. The question is how strong is that relationship? Has FinancialForce made an investment in the company, or will it do so in the future? Zimit is certainly a complimentary solution to its PSA.
However, it could also easily integrate with other PSA applications such as Kimble or Krow on the Force.com platform or NetSuite OpenAir, which has the largest installed base. The integration that the two companies have completed appears to have had effort from both companies which other firms may shy away from though. In adding to its own ecosystem, FinancialForce may have introduced a differentiation from its competitors.
For services companies struggling to manage the complex quotes that they face, this combination of solutions could provide a very neat solution. Zimit's AppExchange entry notes a price of $149 per user per month. This would infer that the solution is suitable for the larger enterprises that FinancialForce has some success in. There are other CPQ solutions on the Salesforce platform such as Kugamon Quote to Cash and Documotion but none appear quite as feature rich as Zimit.