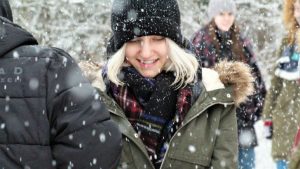 FinancialForce has unveiled its latest release, Winter 20. The update comes at the same time as Fall 19 is generally available to all its customers. Neither are major releases but contain a flurry of updates that iteratively extend the functionality and usability of the solution using concepts that were introduced in its Spring 19 release. Enterprise Times spoke to Bennet Yen, VP Product Management, FinancialForce about the release.
Improving usability core to its strategy
FinancialForce is leveraging Salesforce Lightning (LEX) to improve the usability of its solutions faster than many other vendors. Central to this is the addition of new Workspaces. These provide an environment for users that enables them to work without having to use the traditional menu selections as everything they need for their daily tasks is contained within a single screen.
With Fall 19 FinancialForce added:
Resource Manager Workspace within its PSA solution
Period End close Workspace with FinancialForce Accounting
Cash management Workspace within FinancialForce Accounting
Procurement Manager Workspace within Order & Inventory Management
ERP System Administration – available to all FinancialForce administrators
It has continued to add more Workspaces with Winter 20 adding:
Billing Manager Workspace within its billing and revenue management module
Accounts Payable Workspace within FinancialForce Accounting
Order Fulfilment Workspace within Order and Inventory Management
Yen also explained that FinancialForce have evolved the nomenclature of some of its products. What used to be called SCM (Supply Chain Management) is now delivered as Order & Inventory management and Procurement for services organisations.
Bennet Yen, VP Product Management, FinancialForce commented: "We're bringing intelligence that typically has been reserved for executives or siloed in separate systems and making this data available to all users of your transactional system, so that they can make better and faster decisions in their daily tasks and workflows."
More embedded analytics
The Workspaces also include new Salesforce Einstein enabled dashboards that deliver trending information using Einstein AI. With Fall 19, three new analytics "spaces" become available. For Financial Management there is a Revenue Trend Predictions Dashboard which provides a predictive view of KPIs for income statement and balance sheet metrics. The Billing and Subscriptions module has a Subscription Booking Dashboard which tracks subscription revenue, both historic and into the future.
Yen noted: "A collections agent can now view predictive analytics for revenue to see how the business or departments within the business will perform in the future based on previous historical transactions and data. The collections agent can then alter their collections strategy to ensure that cash flow forecasts and goals for the organization are met."
PSA users can leverage the new PSA Billing Forecasting. This supports forecasts for a combination of time and materials (T&M) and fixed-fee percentage. There is also a new forecasts comparison dashboard for added flexibility. This does not yet support tangible goods within the forecast. Yen said that FinancialForce will add this in a future release.
Each of these views and Workspaces are available to any user of the appropriate system. This enables administrator to grant access to both workspaces and analytics views as appropriate.
Bryan Miller, Vice President at Bluewater commented: "We're excited about the way FinancialForce leverages Salesforce Einstein Analytics, from giving our CFO a strategic, predictive view based on all of our data—customer and financial—to helping every member of our financial and professional services teams forecast and plan for the best outcomes in a streamlined manner.
"It's a true force multiplier in making every one of these roles drive smart decisions and anticipate needed course corrections, so that everyone can have the confidence they are contributing to the company's success."
Integrations added and improved with Fall 19
FinancialForce has continued to work on integrations to other SaaS software. With each release integrations are improved based on customer feedback. For example, Fall 19 includes improvements to the integration with Jira. Yen noted: "We did version one of it in the Spring release and we just continuously added to those capabilities both in feature depth and coverage." For each integration FinancialForce has an iterative roadmap according to Yen.
With Fall 19 the integration to Jira enables the synchronisation of work delivery and time logs into PSA. It also made improvements to the Slack integration. Fall 19 also includes an Asperato payment integration for Financial Accounting.
This release also included deeper integration with SAP Concur which allows users to combine and incorporate expenses for multiple projects and assignments into PSA. There were no updates for the integration to either Conga or CLM in either Fall 19 or winter 20 according to Yen.
Accelerating Accelerate
FinancialForce is also delivering improvements to Accelerate. This is its Customer Lifecycle Experience program that delivers tools and services to ease implementation, improve adoption and increase benefits for customers. In the last few months FinancialForce has significantly enhanced several areas including:
Customer Telemetry (now available through Administrator Workspace): This provides administrators with insights into the performance of their FinancialForce system including workloads, errors and inactive users.
Best Practices: FinancialForce shipped a set several best practices across all products, including standard workflows for different personas across the platform.
CLX Hub Data Loader: Is now available, it enables customers to import Excel, CSV or flat files and import them into FinancialForce with validation. This helps with the initial migration or when batch changes are required.
FinancialForce will continue to develop Accelerate and deliver more services and tools for customers. It still has work to do but it is certainly an impressive toolbox for prospects to consider.
Going upmarket
FinancialForce is also building for future growth. One of its roadmap initiatives is to move its "Financials upmarket". This will help it to target larger customers as well as retain and better support customers as they grow. Yen commented: "One thing we are committed to doing is moving our financials upmarket and as of the Spring 2020 release we are going to be expanding into France and Spain specifically and having the financial reporting and financial regulation to expand into those countries."
Yen also revealed that some customers are looking to double in size over the next three years. This is either through organic, planned growth or through increasing usage of FinancialForce across the organisation. Yen stated that some customers are looking to double user count from 10-15 thousand in the next few years, a significant uplift. FinancialForce is working with those customers to ensure that the system continues to work efficiently at that scale. It is also introducing new features, such as the internationalisation above. Other areas they are working on include multi book and multiple tax regimes. Yen did not reveal any further details.
Other improvements
The release includes several other improvements. Some of which were available in beta in Spring 19 such as the new Gantt chart functionality. This makes the Gantt chart more interactive and it is also available in Communities.
It is now possible to allocate expenses and revenue across multiple companies/entities within an organisation. Although this falls short of being able to allocate an individual expense line to multiple projects. However, it will reduce the number of entries required for inter company transactions.
There are also improvements to consolidated invoicing. Originally available in Spring 19 enhancements in the latest release have automated much of the process to create the invoice. A future release will also enable customers to add tangible good to the invoice.
Enterprise Times: What does this mean
The elves at FinancialForce have been busy. While there is nothing huge in this release the iterative improvements and new dashboards contain a significant amount of work. This is a sensible approach as it is delivering better usability for existing and future customers. Importantly this should make the products more attractive to existing users as well as prospects.
With Spanish and French financial systems almost ready, expect a significant launch by FinancialForce in both those countries either in 2020 or more likely 2021. This should happen once it has implemented its first customer advocates. Added to the ability to support businesses with more than 20,000 employees, FinancialForce could compete with Workday at an Enterprise level in future deals. This will help sell its PSA solution to services organisations with subsidiaries in those countries look for a complete solution.