CHO, a Tunisian olive oil producer, will use IBM's Food Trust blockchain to create a provenance record that traces, via eight quality assurance checkpoints, Terra Delyssa Extra Virgin Olive Oil (EVOO) back to the tree. CHO is one of the largest producers of olive oil in the southern Mediterranean. It has decided to use IBM Blockchain to provide traceability for its Terra Delyssa EVOO.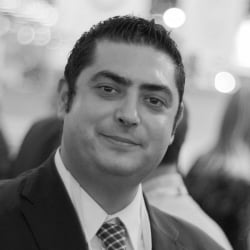 "Our families have been olive farmers and olive oil millers for generations.  We created Terra Delyssa with a unique, smooth flavor profile to be the ambassador of Tunisian olive oil," said Wajih Rekik, CEO of CHO America.
"With Food Trust, we believe we are among the first olive oil producers to use blockchain to provide our consumers a window into each step that goes into making our olive oil so exceptional."
Olive oil 'mislabelling'
Olive oil mislabelling, particularly for higher value forms like 'extra virgin' (or EVOO) is regrettably common. High-profile illicit counterfeit olive oil operations – plus general ignorance about how the production process for olive oil – has resulted in consumer distrust. Even for products where there is less confusion, today's consumers still say they demand authenticity and transparency. With the cost of the best EVOO reaching more than US$200/litre, the incentive to misrepresent is great.
A recent IBM Institute for Business Value study found >70% of consumers say they would pay a premium for full transparency into high value  products they buy. Using blockchain technology creates a meticulous, verifiable record of where each bottle of (in this case) olive oil was produced and the methods used. This information can become shareable in near real time – with the participation of distributors, retailers and other permissioned members of the company's supply chain.
Food Trust and CHO
CHO is a Tunisian-based olive-growing producer which has built its success on values and a culture which combines modernity and respect for agricultural traditions. It believes, thanks to its integrated structure (horizontal integration and vertical integration), it has established a strong presence in the olive oil sector.
CHO produces its Terra Delyssa EVOO from pesticide-free orchards. Terra Delyssa is first cold pressed under the highest standards for quality and made entirely from a single source. CHO has begun using Food Trust to manage and record traceability efforts for its EVOO (the highest grade of olive oil as classified by the International Olive Oil Council and the USDA).
Terra Delyssa is a brand of CHO Company. It sells its olive oil all over the world, including to the United States, Canada, France, Germany and Russia.  (Origin 846 and Bulk by CHO are additional brands in the CHO portfolio.)
Starting with its most recent harvest – now being bottled – customers of Terra Delyssa retailers around the world will be able to scan a QR-code on each bottle's label. Via the Food Trust blockchain, this will enable those customers to view a provenance record. By detailing each step of its EVOO journey, consumers can obtain:
peace of mind about the origins of their olive oil
richer insights into its journey and quality checkpoints
view images of the trees and fields where the olives grew.
Food Trust
In adopting this approach, CHO is the latest major food provider to join IBM Food Trust – a permissioned blockchain network which offers a different way of working across food supply chains for:
growers
processors
shippers
retailers
regulators
consumers.
Blockchain technology enables greater trust across the supply chain by creating a permanent, digitised chain of transactions that are immutable:
olive farmers, millers, distributors and retailers can interact using near real-time access to comprehensive product data
consumers can access to detailed information, traced to the Food Trust blockchain, about the origins of the products they buy.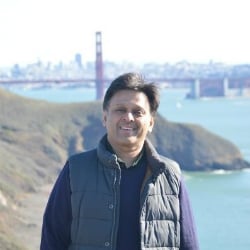 "This is yet another example of Food Trust's commitment to strengthening the food system from farm to table," said IBM Industry Platforms GM Raj Rao.
"In terms of food provenance, olive oil presents a difficult challenge, as the product must work its way from an olive grove to an international base of retailers while retaining its purity and freshness. Thanks to Food Trust, information about the origin and purity of the product can be made available in near real time for both consumers and CHO's distribution partners."
Enterprise Times: what does this mean
The idea that consumers are able to find out the orchard where the olives that go into a specific brand of EVOO grew, the mill where those olives were crushed, filtered and bottled and then the distribution network/process sounds attractive. That is, until such a vision hits some stark practical realities (not even including whether consumers will take the time to search for anything other than casual value).
For example, to know where olives grew means accurate labelling for each 'carton' filled from the trees. That means accurate labelling in the field – not always the simplest of processes. Then comes the milling (crushing, malaxing, separating and filtering). One of the challenges of all olive oil production is separating batches (whether from different trees or orchards or even 'areas'). To ensure purity, from (say) one orchard, means cleaning the milling equipment thoroughly between batches.
In olive oil production (which is inherently messy), this cleaning is expensive as well as time consuming. Furthermore, it is a little commented upon fact that most commercial mills serving multiple growers will inevitably 'blend' the oil before and that after each batch – unless the grower pays for comprehensive cleaning which effectively shuts down the mill while it occurs. The implication is that knowledge of the orchard may look pretty in a photo but deep understanding and documentation of the milling processes and execution (including batch separation and cleaning) are as important.
From a blockchain technology viewpoint, this is largely irrelevant – other than it re-emphasises that the data on a blockchain is only as good as the original data entered. Because the carton came from the xyz orchard does not necessarily mean that the EVOO in your US$150/litre bottle – unless consequent processes and procedures come with it as accurate documentation – is what it claims to be.
CHO and IBM/Food Trust may hope such 'considerations' wash past the consumer; if they do it will likely be because of consumer apathy – in which case, what is the point of Food Trust for CHO? (The same may well apply elsewhere.)
Full Disclosure: Charles Brett has written a novel – Virginity Despoiled – about olive growing and Extra Virgin Olive Oil production.