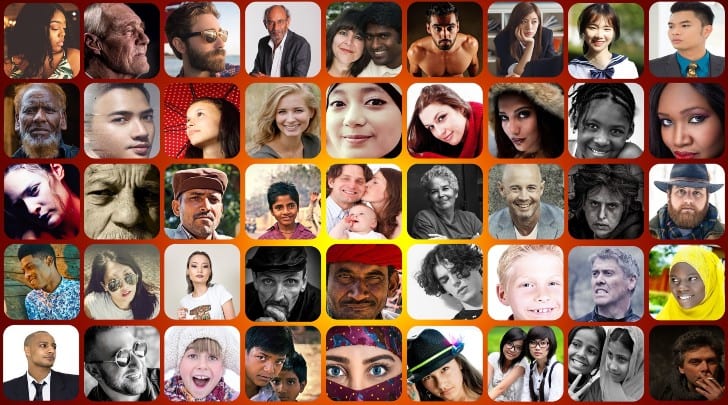 Workday has announced three significant additions to its platform, Workday Help, Workday Journeys and Workday People Analytics. Workday Help and Journeys extend the Workday People Experience solution. The Workday People Analytics integrates to, and compliments, HCM, Finance and the adaptive planning capabilities of the platform.
Workday Help
Workday Help is a case management solution for HR teams. When employees are unable to find what they need through self-service, it enables HR to receive, process and track enquiries. HR teams have access to previous enquiries and can produce reports to identify trends so that they can improve self-service information ad add new content. For example, if an employee has an issue not covered by standard COVID-19 information, they can raise a case. Once HR has completed the case, they can decide whether to add those circumstances to the existing documentation.
Once a case is raised, each interaction on the case is timestamped.  The employee or HR person can attach attachments, contextual insights or internal notes to the case. They can respond directly to the employee or tag anyone else who needs involvement in the case, such as a line manager. The system can alert employees on the progress of their cases, and the HR person can use notifications to requested further information from the employee if required.
What is not clear from the information available is whether any standard reports are available for Workday Help. The blog, press release or product page do not highlight whether an OLA or SLA can be mapped against cases with an automatic escalation if missed.
Workday Journeys
Workday Journeys enables HR teams to build workflows that help employees through critical processes during their employee life. Using a low code approach ,administrators can maintain a journey path for employees for a wide range of possible employee experiences. These can include:
on-boarding
crisis response
job transition
health and wellbeing
D&I guidance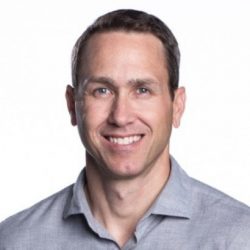 The workflow could be a guided learning journey and include knowledge articles, video and a training course. Pete Schlampp, executive vice president, product development, Workday commented: "Employees want and deserve experiences that are individually tailored for them and cut the steps from question to answer. A connected digital experience fuels engagement and alignment at work—and it's more important than ever in times like this. Weaving machine learning into Workday's underlying platform enables these hyper-personalized experiences for intuitive HR case management and self-service guidance in moments that matter, to empower people in their work and ultimately, drive productivity that will help accelerate business growth."
The possibilities for this system are endless. The inference is that administrators can curate the experience based on different criteria such as location, job role or seniority. What isn't clear is whether the workflow enables this flexibility within the system or whether a separate journey is required.
Workday People Analytics
Workday People Analytics is a visually engaging solution that delivers insights on employee data to business leaders. It enables them to identify trends, discrepancies and issues within their workforce quickly without the need for writing reports or excel. Out of the box, the solution can highlight workforce demographics for gender identity, race, ethnicity, and generation that help decisions on hiring, assignments, re-skilling, and retention. The solution provides insights across five areas of the business.
Organisational Composition
This looks at hires, transfers and terminations. In can uncover trends in headcount movement and compensation costs. It will also discover location information. This could become especially useful as organisation reconsider office locations for meetups with shorter travel times if the traditional offices are being closed down.
Retention and Attrition: Looks at why people are leaving the organisation. It analyses off-boarding trends. It isn't clear whether this data analysis can analyse unstructured data of off-boarding interviews.
Diversity and Inclusion: With greater compliance requirements, this can help HR leaders with reporting and identify trends that need reversing or slowing.
Hiring: Targets insights from the hiring process. Questions the solution aims to answer are things like why do we lose candidates during the process. Capturing those reasons could highlight trends such as inadequate CSR programs, financial or other benefits.
Talent and Performance: Helps to identify where training programs are working well and where they need improving. It could identify that certain employee types, by seniority or roles, are receiving less training than others. It could perhaps lead to a lower retention rate.
Pat Russo, principal and Workday Analytics Leader, Deloitte Consulting LLP commented: "Today's business environment is evolving faster than ever before, underscoring the need for organizations to have a deep understanding and clear insights into the challenges that stand in their way.
"Workday People Analytics, with enhanced machine learning and augmented analytics capabilities, provides the key to unlocking automated insights so our clients can make informed decisions and effectively respond to the needs of their organization. Together the combined experience of Deloitte's strategy, implementation, and managed services with Workday's platform will empower our clients to unlock the full potential of their workforce and prepare for whatever lies ahead."
Enterprise Times: What does this mean
Information on these new solutions is sparse. Workday Help provides a useful addition to the Employee Self Service solution but appears to be a first-generation solution. Workday Journeys is more exciting and the possibilities for this new tool are almost endless. It will be interesting to see what companies come up with. Workday make it possible to share ideas and processes within its platform? SI's will be able to create their own IP around many of the business processes that organisations have that will accelerate value for their customers.
Finally, Workday People Analytics gives another level of insight to business leaders. As one customer, Erin Vincent, global HRIS director, Sonoco notes: "Workforce analytics is a strategic area of investment for HR leaders today. Workday People Analytics accelerates our efforts by uncovering issues we haven't previously looked for and makes insights available with very little work on our part. With these insights, our HR business partners and business leaders can focus their attention on actions that matter most."
In future, will Workday add the ability to initiate actions from within the analytics platform direct into Workday HCM?