FinancialForce has unveiled its first major release of the year, with Spring 20. This announcement sees significant improvements to both FinancialForce ERP and FinancialForce PSA, as well as Accelerate, its lifecycle customer experience framework. Enterprise Times spoke to Dan Brown, Chief Product Officer about the updates.
FinancialForce issues four releases a year, Spring and Fall are the major ones with Winter and Summer minor releases. This release builds on the UI improvements in the last two releases. The Spring 20 release contains five broad release themes that Brown explained saying: "The big themes are the focus on end-to-end resource management and project management, including forecasting elements which we've been working on for some time. It also takes our accounting product moving it upmarket, with what we call multi X scenarios, multi-country, multi-entity, multi-revenue stream, multi-currency, and so on. Additionally, there are improvements to the user experience, analytics and our accelerate initiative.
Spring 20 PSA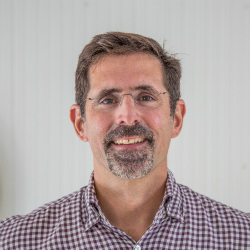 One of the improvements highlighted in PSA by Brown was the latest update to the new Gannt chart first launched in Fall 19. Users are now able to assess the impact of change requests on the critical path and milestones.
Another improvement Brown explained was: "the ability to do multiple resource assignments directly from within the (Resource) planners."
FinancialForce has also improved the integration between Salesforce CRM and PSA. If the sales team creates opportunity products, the system can now automate their creation as milestones within a project. It also helps make forecasting more accurate. Forecasting sees improvements with a complete picture of services revenue forecasting. Included in this are both opportunities and various fixed-fee methods (equal-split). It also offers an enhanced multi-revenue stream forecasting with integrated Revenue Management.
Another feature is the introduction of predefined risk types. These can be assigned to projects or project templates so that they are automatically added to projects when they are created.
Spring 20 ERP
One of the key updates is the continued localisation of the ERP product. FinancialForce has now completed this for both France and Spain in this release. It also includes French GAAP reporting. ET asked Dan Brown whether localisation is complete.
He replied saying: "If you look at the translations, the formatting, the ability to have a chart of accounts and have a French Chart of Accounts, certain reports then yes." Brown continued: "There are places, given the verticals that we have, where we wouldn't support things. For example, statistical reports for asset-intensive companies and depreciation schedules. Those are the kind of things that we don't ship out of the box."
He then explained this approach saying: "Our goal here is first and foremost to support headquartered companies in Australia, North America and the UK that have entities in France and Spain, where those types of local requirements are less relevant."
There are improvements to multiple currency management. It includes FX revaluation and translation. Currently, this does not include a link to a currency platform (such as XE.COM). That is a high priority on the future roadmap, but Brown is unsure whether it will be delivered in the Fall release.
Language translations are personalisable by the customer. FinancialForce review these translations and decide as to whether the translations will update the generic mappings. In time, it may offer translation packages for specific verticals as well.
There were also significant improvements to Order and Inventory management with SCM translations, purchase contracts and support for Customer returns by serial number.
Better user experience with LEX
Like other Salesforce ecosystem application vendors, FinancialForce is working to deliver the Lightning Experience (LEX) interface across its product. While this release has taken a significant step forward with the full conversion of the Billing Central application, there is some pragmatism as well. Brown was keen to highlight the work his team has done to implement old fashioned keyboard shortcuts for everyday tasks. He noted: "We've keyboard enabled a lot of the more common tasks, whether it's saving or printing, adding or deleting. It allows high transactional users to interact very, very quickly with (the software). That's something that I'm personally quite passionate about from a user experience standpoint."
It is refreshing to hear Brown say that he has a pragmatic approach to software usage. While there are advantages to having FinancialForce Lex enabled, he recognises it is not always the best interface for every user. The release also sees several other components made over with LEX including:
A new resource singleton resource request page delivering a flexible, intuitive experience in LEX and return material authorisation.
A deferred revenue forecast.
Billing Central
The new LEX enabled Billing Central includes a general dimension framework. Brown explained this as: "Being able to tie in and create your own dimensions across the entire portfolio. We've included that in the Billing Central products and that's something that we'll roll out across the remaining products and it'll make, dimensional analysis much easier."
ET asked Brown why FinancialForce converted Billing Central first?
"The probably the biggest one was the size of the product, but there are other elements. We had a reasonably sophisticated custom look and feel for building up contracts that we wanted to move over to the lightning design system. Then we had a team that was really excited to do it. When you're making significant changes across your products, having a team that is going to be your vanguard makes a huge difference. "
Brown also explained that the team shared its findings and achievements during its annual product summit earlier this year and he believes its enthusiasm for LEX has energised the rest of the function.
Seeing the benefits of LEX
Another update on LEX is an improvement across the ten LEX workspaces that FinancialForce now has. Customers can now personalise these. Brown explained saying: "What we've done is allowed you to customise those tiles very easily. You can go into the lightning app builder, and drag and drop however many alerts or cards that you want. You can customise those based on the data model very, very quickly. This is something that a reasonably Salesforce savvy person can do with clicks not code."
He then continued: "One of the great benefits of LEX  is that each one of those components is flexible and reusable in every workspace. As we add in new lightning web components for those workspaces, you can add those in. It's a componentized user experience from a technology perspective. If you want to take third party components, you can add them to the workspace. We've just made our components more personalizable and changeable."
ET asked Brown when the product would be fully LEX. Brown commented: "I suspect by fall we will be certainly greater than 50% done converting.  I don't think that we'll do an entire conversion like we did Billing Central unless it's Resource Management. We will probably continue to do it business process by business process. The goal is to have everything done by spring of next year."
Brown also suggested that what they deliver may change depending on the impact of COVID-19. He believes that customers are looking for a greater emphasis on cash management, which may lead to a redistribution of resources.
Accelerating Accelerate
Brown was also keen to share the improvements made to Accelerate. Those changes will help FinancialForce deploy its solutions faster and also help adoption. It has added and improved the business capability models. These will be available from May and will enable FinancialForce to ship pre-configured deployments that include best practice processes, reports, dashboards and key KPI's. It has also improved a data loader. The CLX-Dataloader will manage configurations, settings, metadata and data. Additionally, it can assist companies in moving environments between sandbox and production orgs.
Brown explained it saying: "This allows you to grab data from different orgs, move it around, even from off the Salesforce platform as CSVs, and to be able to load that by mining the metadata that is in Salesforce. And being able to put it in the org in the right order as you're building up your data and the dependencies between the data."
According to Brown, this is not yet available for different verticals, but it is something that might happen in the future. Another improvement sees FinancialForce leverage the Salesforce functionality that enables the embedding of videos and in-app prompts.
FinancialForce is also looking to sell into ever-larger customers. In the past, this has been a problem with the scalability of Salesforce. Brown and his team are working with some large customers to perform scalability testing. He commented: "We have now performed scalability testing beyond 50,000 consultants. We're moving up to 200,000 consultants. Salesforce now has several tools that help companies scale its platform."
Brown concluded by saying: "Frankly, with those tools, I don't see any problems with Salesforce from a scalability perspective."
Enterprise Times: What does this mean
This is another significant update from FinancialForce. It is improving both PSA and ERP across multiple fronts. While there is nothing significantly new, the improvements delivered are substantial. The update was also delivered under the shadow of a lockdown. ET asked Brown what about this update he was most proud of, he answered:
"I am very, very proud of the work that our procurement team has done because it's a complicated part of a business. Just in terms of the amount of work that they were able to accomplish, advancing the workspaces, doing the translatability, finishing up RMA, doing the purchase contracts with recurring POs, the workspaces. The entire team is doing fantastic work. They finished up a major release by working from home, which is all the more impressive. I personally feel like this team is really, really operating on all cylinders."
This is an impressive update from FinancialForce. However, it is perhaps the next 90 days that will be the most testing for development functions, at FinancialForce and elsewhere. The extent of this update bodes wells for Summer 20. Since coming on board, Brown has improved the maturity of the development teams at FinancialForce, and the company is now benefitting from this.