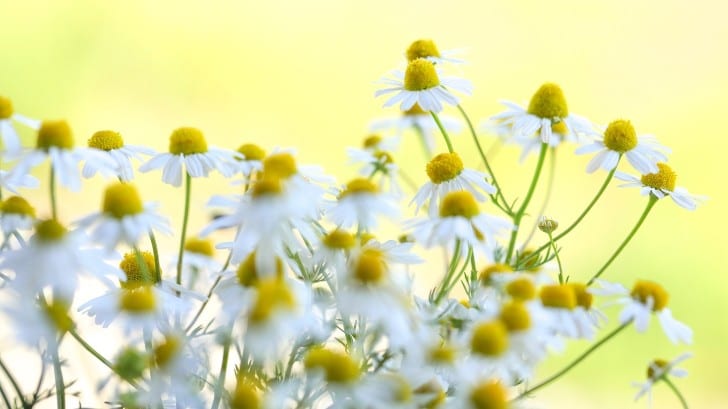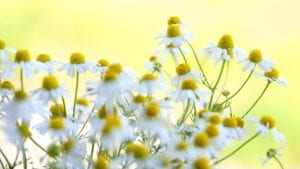 Lakeside Software launched the Velocity Framework, a program to help deliver customer adoption and success. Fiverr launched a Freelancer Marketplace available for, and specific to, any business. Jitterbit has announced the latest version of Vinyl, the no-code end-to-end development platform. Tray.io launched an order-to-cash hyperautomation solution.
Parabola, the vendor that automates and documents the most complex business workflows, has raised $24 million in a Series B Funding round. Unaric emerges from stealth with the first of many acquisitions and $35 million in seed funding. Statement emerged from stealth, offering small business access to a comparison site for POS contracts.
Icertis has announced a series of seven Icertis Connect events worldwide
Acquisitions
IBM announced that it has entered into a definitive agreement with Vista Equity Partners to purchase Apptio Inc., a leader in financial and operational IT management and optimization (FinOps) software, for $4.6 billion. The acquisition of Apptio will accelerate the advancement of IBM's IT automation capabilities and enable enterprise leaders to deliver enhanced business value across technology investments.
Quickbase is acquiring Merge Mobile, whose flagship product is FastField Mobile Forms, a mobile data collection and analytics platform for field workers.
ThoughtSpot has agreed to acquire Mode Analytics, the modern Business Intelligence (BI) platform that brings data and business teams together to drive impact in a cash and equity deal valued at $200M.
Appointments
Effective July 1, Rajendra Prasad will become Accenture's chief information and asset engineering officer, a new role that oversees all internal technology development and support for Accenture systems and Accenture assets for clients.
Highspot has appointed Graham Younger as the company's President of Field Operations.
Validity has appointed Jeff Lundal as Chief Revenue Officer.
Business
Anaplan launched PartnerAccelerate, a global partner program that will align partner capabilities with customers' needs, arming businesses with greater confidence, more distinct expertise, and faster time-to-value as they address their unique planning challenges.
Appen has partnered with Knockri, a leading provider of AI for behavioural assessments. Together, Appen and Knockri aim to ensure the employment opportunities AI provides are open to all.
Ataccama announced a new collaboration with leading business and financial advisor Grant Thornton UK LLP to deliver AI-powered data quality solutions.
Automation Anywhere has partnered with work2future, a local Workforce Development Board, to bring paid training in digital skills to young adults and job seekers in Santa Clara County who traditionally have not had access to training for technology career paths.
Cloud Software Group announced a strategic partnership with Midis Group through its subsidiary MiCloudSW Ltd. in its journey to better serve its channel and customers in most of Eastern Europe, the Middle East, and Africa.
Compleat Software has become an official partner of Doncaster Rovers.
Ellucian has partnered with Out in Tech, the world's largest non-profit community of LGBTQ+ tech professionals that seeks greater diversity, equity and inclusion in the workplace.
FloQast announced a strategic implementation partnership with BDO Germany to implement FloQast in the DACH (Germany, Austria, and Switzerland) region.
Globant announced its support and sponsorship of the FIFA Women's World Cup Australia and New Zealand 2023.
Infosys has signed a Memorandum of Understanding (MoU) with Skillsoft, a leading provider of transformative learning experiences, to revamp education and learning for students from class 6 to lifelong learners in India. Infosys will provide learners, free of cost, access to a rich repository of Skillsoft learning content designed to build technology, leadership and business, and behavioural skills through Infosys Springboard.
Kensu, the 360° Enterprise Data Observability company, announced a strategic partnership with Matillion, the leader in data productivity.
KX, the maker of kdb+, the industry's most trusted Data Timehouse and the KDB.AI vector database has joined the Snowflake Partner Network.
LinkSquares has surpassed the 1,000 customer milestone due to skyrocketing demand for its award-winning, custom-built legal solutions.
MangoApps has achieved ISO 27001:2022 certification for its robust security.
Marigold has introduced an expanded and restructured Global Strategy and Services division that combines the professional services teams of its integrated product suite of cross-channel email and martech solutions under the Marigold brand.
MHR is to sponsor their employee, Kathryn Smith, in July's Clay Target Shooting World Championships.
Nexthink maintained its ISO/IEC 27001:2013, ISO/IEC 27017:2015, and ISO/IEC 27018:2019 certifications that were up for renewal and completed the first surveillance audit for ISO/IEC 27701:2019.
NTT Ltd announced it is enhancing its technology offering for the Tour de France and Tour de France Femmes avec Zwift to bring IoT, edge connectivity, and edge computing to the forefront of the famous sporting event.
o9 has entered a business alliance with Flexis AG, an innovative software solutions provider for optimizing supply chain planning and execution, to offer a single integrated solution that drives end-to-end supply chain visibility, integrated business planning capabilities and manufacturing and logistics optimization.
Patchworks launched the Patchworks Partner Portal.
Precisely revealed that it has completed a comprehensive pay equity audit in the US as part of its ongoing commitment to employee fairness and equality.
Qualitest has expanded into Switzerland, with its first location in Zug, kickstarting the creation of new jobs.
Salesforce and Deloitte Digital announced a collaboration to provide businesses worldwide with the accelerators and strategies they need to deploy trusted AI for CRM.
Cognizant and ServiceNow announced a strategic partnership to advance the adoption of AI‑driven automation across industries.
Veeva Systems has expanded its business consulting services to help life sciences organizations achieve greater speed and efficiency across the product development lifecycle with Veeva R&D Business Consulting.
Customer
11:11 Systems published a new case study with the Superior Court of Mono County.
Mendocino County, one of the largest cannabis cultivation areas in California, selected and installed the Accela Civic Application for Cannabis Regulation solution to support its cannabis program and industry.
7-Eleven Malaysia has adopted the Anaplan platform to transform its financial planning and analysis ("FP&A") process and systems.
BAI Communications Australia (BAI) uses process automation applications built on the Appian AI-Powered Process Platform to digitise and optimise Site Access Management.
The French Ligue Nationale de Rugby (LNR) uses the Appian Platform to optimize game-day and tournament organizational processes. Appian implementation partner Solypse delivered the new management and compliance application in less than five months, and it delivered a 50% reduction in fan hotline calls on game days and a 24% reduction in the LNR legal team's weekly workload.
Demandbase rounded up the customer extensions and wins from the last quarter, including T-Mobile, Sprout Social, BNY Mellon, SAP Concur, and Appcast, as well as net new logos Quest Diagnostics, Wunderman Thompson, and Kraton.
Incorta has selected TrustArc to help demonstrate its ongoing commitment to rigorous data privacy and protection standards with the TRUSTe TrustArc Enterprise Privacy Seal.
Infosys has signed a strategic collaboration with Danske Bank, a leading Nordic Bank, to accelerate the bank's digital transformation initiatives with speed and scale. This collaboration will help Danske Bank achieve its strategic priorities towards better customer experiences, operational excellence, and a modernised technology landscape powered by next-gen solutions.
Scottish HealthTech startup Infix Support has secured two additional contracts with Scottish health boards, with NHS Highland and NHS Forth Valley joining NHS Lothian in implementing Infix's cloud-based software that improves operating theatre efficiency. Infix is also announcing a partnership with InterSystems.
MHR has revealed that Hibernian Football Club selected and implemented its People First HR solution.
RoboMQ announced that Everise Holdings Inc, Veracyte Inc, and TGG Solutions (now Nexben) are all using its HIRE2Retire solution.
Heathrow Airport, the UK's largest airport and second in the world for international travel, is leveraging Salesforce technology to transform customer experiences and drive revenue with AI, data, and CRM.
Criteo has selected Sidetrade to streamline and optimize its Order-to-Cash processes.
Standard Life International DAC (SLIDAC), a wholly-owned subsidiary of the Phoenix Group, has partnered with TCS to transform its operating model and enhance the customer experience for its policyholders in Europe. It will use the TCS Digital Platform for Life and Pensions, powered by TCS BaNCS.
WorkNest has partnered with the Association of Scottish Visitor Attractions (ASVA), the representative body for the Visitor Attractions Sector in Scotland.
Funding
NTT DOCOMO Ventures Corporation has invested in Alation, Inc, the data intelligence company.
Salesforce Ventures announced an investment in Runway, an AI startup built around ML-enabled video editing tools.
Product
Alation, Inc., the data intelligence company, has launched the Open Data Quality Framework to bring best-of-breed data quality and observability capabilities to the Snowflake Data Cloud. Launch partners include Acceldata, Anomalo, Bigeye, Datactics, Experian, FirstEigen, Lightup, and Soda.
Alation launched Alation Connected Sheets for Snowflake. This product enables users to access governed, trusted, and up-to-date data in Snowflake directly from Microsoft Excel and Google Sheets.
Alteryx launched and can now run Snowflake Execution for Desktop securely in the Data Cloud with Snowpark Container Services (private preview). Alteryx also launched new technical capabilities to enable customers to leverage the power of the Databricks Lakehouse Platform with Alteryx Analytics Cloud.
BMC  launched BMC Automated Mainframe Intelligence (AMI) Cloud, a new product portfolio to help customers reimagine mainframe data management across the hybrid IT landscape, including public and private clouds.
The Boomi platform – a category-leading integration platform as a service (iPaaS) – is now available as an Intelligent Automation solution in AWS Marketplace.
Cezanne HR announced its latest system release, including a range of user experience enhancements, two new system integrations, and the announcement of a new module: Compensation Planning.
Experian launched 4D Credit – a new suite of services designed to help lenders better manage their commercial lending portfolio and provide valuable support for small businesses as they look to battle economic uncertainty.
iCIMS announced new capabilities in its 2023 Summer Release that deliver more control over the candidate experience and increased productivity for recruiters. It also empowered internal talent with new features to help them navigate and explore potential career paths.
Kaseya made several product announcements at its first Kaseya DattoCon event in Europe this week. It added new capabilities to IT Complete 2.0, Datto Endpoint backup for servers, Microsoft 365 Management in Datto RMM, and it relaunched the Datta Networking Appliance (DNA).
Matillion announced a Productivity Platform for Data Teams designed to empower the entire data team to move, transform, and orchestrate data pipelines, regardless of technical capability.
Mendix announced the general availability of Mendix 10, the most powerful release of the industry-leading low-code platform. Mendix 10 introduces various innovations that empower organizations to meet the unprecedented demand for software by enabling shifts in enterprise-wide digital solution delivery.
NICE announced that the full power of CXone is available as an EU Sovereign Cloud Platform.
Patchworks launched three new features for its eCommerce integration platform: Connector Builder, Connector Marketplace and pre-built Process Flows.
The newly released Pipeliner v4.18.0 includes new online forms and several other improvements.
RoboMQ unveiled additional functionality for Phase 5.1 of Hire2Retire. They included native integration with ITSM, an enhanced change tracking system in the observe page, integrations to Zoho and Paymaster and other improvements.
Salesforce has introduced the SASB Report Builder for Net Zero Cloud. This new feature empowers organizations to automate the disclosure of environmental, social, and governance (ESG) data in alignment with the International Financial Reporting Standards (IFRS) Foundation's SASB Standards, which identify ESG issues most relevant to enterprise financial performance and value.
Showpad announced new cutting-edge AI capabilities. The innovations are designed to help marketing and enablement teams deliver new content and resources more efficiently, empower sales teams to access quick answers, and build the skills to sell more effectively.
UiPath announced its latest AI-powered automation features that accelerate customers' ability to discover, automate, and operate automations at scale through Generative AI and Specialized AI.
Usergems published a quarterly update of product enhancements. It wrote about Account Tracking, Meeting assistant for Outlook, Customer email and Slack notifications, Salesloft integration and new Custom relationship types.