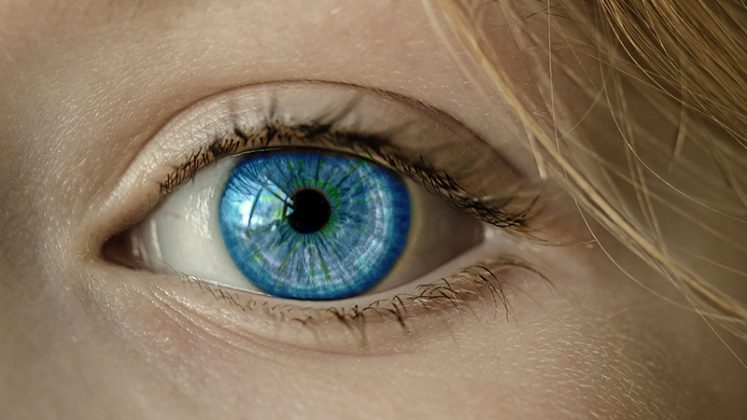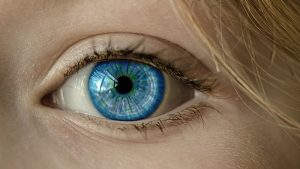 Several interesting pieces of research were published this week. They included Salesforce publishing two studies. Including one that showed UK workers want to embrace Generative AI yet lack trusted data and security skills. The second report was a survey whose results may concern the financial services sector. As switching providers is becoming more popular. Other studies came from AuditBoard, ContractPodAI, NinjaOne, Pluralsight and Workday.
AuditBoard
AuditBoard published its 2023 Organizational Culture and Ethics Report. The report is based on a survey of over 350 chief audit executives. It reveals that 37% of organisations do not formally assess culture. The inference is that they cannot easily defend against the kinds of corporate malfeasance that arise from the misalignment of values and ethics.
Other key findings include the following:
Senior executives drive culture, with 76% identifying the CEO as the biggest influencer.
Where culture is assessed, audit teams use qualitative rather than quantitative.
Only 17% of organisations produce reports on culture.
The most common perceived culture is employee well-being, 38%, despite research indicating other strategic benefits.
Cynthia Cooper, CEO of CooperGroup LLC, and co-author of the report, commented, "Culture can be an organization's most powerful differentiator or its biggest risk. Cultivating a healthy, high-performing, and ethical culture offers tremendous benefits, and is critical to achieving long-term sustainable success and avoiding the pitfalls of organizational failure.
"But culture can often seem nebulous and difficult to understand. We hope to take the mystery out of culture to help boards, executives, and gatekeepers gain a deeper understanding of what drives culture, the most important culture risk indicators and healthy culture guiding principles, and how to assess culture — identifying small changes that will drive big impacts in areas such as ethical behavior, employee engagement and well-being, and customer satisfaction and retention."
ContractPodAI
ContractPodAI revealed the findings from a survey. This looked at the benefits that contracting best practices and CLM technology could deliver. Organisations that are at a mature level on the Contract Management Maturity Model revealed the following results.
More secure: 54% of organizations say contract risk has a major impact on their business. But only 4% of legal teams with manual processes strongly agree they are aware of key contractual risks to their organizations.
More efficient: Fully Automated CLM processes enable 78% of companies to address legal requests within 72 hours. While teams dependent on manual processes only have a response rate of 33%.
More productive: Legal teams experience a 50% reduction in contract delays caused by staff shortages and heavy workloads.
More focused: Contractual obligations are missed 75% less often than those who work with manual processes.
Jerry Levine, Chief Evangelist & General Counsel at ContractPodAi, said, "Contracts are the lifeblood of a company and poor contract management has a direct impact on a company's bottom line. While legal often owns the CLM initiatives, every stakeholder in the business benefits from automating contractual processes, and the company as a whole will see time and cost savings, increased ROI, and improved efficiency, through embracing this technology.
"Thankfully, we live in an era where technology has made huge advances. For instance, Leah, ContractPodAi's generative AI solution, is revolutionizing the way in which CLM services are delivered by increasing efficiencies and raising the value of legal professionals around the globe. Most importantly, amidst economic uncertainty, legal teams need the ability to scale quickly with reliable and effective CLM solutions."
NinjaOne
NinjaOne published findings from a survey of 1,000 Gen Z Americans and identified that 55% of Gen Z graduates in 2023 do not want to work full-time in an office. They also expect a positive experience from their IT systems on day one, 94% say a positive onboarding experience is somewhat or very important.
Furthermore, 51% said they would quit a job if they did not have the right technology to stay connected and work remotely. Outdated technology (30%) and poor IT support (23%) were the biggest turnoffs for Gen Z.
Andrew Lee, a recent graduate from the University of Texas in Austin, and a newly hired Gen Z employee at NinjaOne, said, "Going from college to the 'real' world is a huge transition. That's why a positive onboarding experience is critical.
"People in my generation also want to know that we can work from anywhere, feel confident that we will be supported across the globe, and have easy-to-use tools and the ability to get problems resolved quickly. We are unwilling to settle for anything less."
Shay Mowlem, NinjaOne's Chief Marketing and Strategy Officer, commented, "Today's college grads know just what they want in a job, including easy-to-use technology, flexibility, and the ability to work remotely and be digital nomads.
"Companies that want to attract and retain top new talent must take notice and provide a simple employee onboarding process and the technology that workers need to do their jobs efficiently and effectively wherever they are. NinjaOne empowers businesses to make that happen. Our mission is to simplify IT management and make IT teams more efficient and users more productive.
"Our research shows that the workforce, and what work looks like, are changing. Gen Z grads, or any employees for that matter, need support to be able to successfully work from anywhere and everywhere. That calls for businesses to modernize how IT supports a global hybrid workforce. NinjaOne is answering that call by enabling organizations to automate, manage and remediate IT tasks with a single platform that improves IT efficiency and drives employee satisfaction."
Pluralsight
Pluralsight published its second annual State of Cloud Report. The study findings reveal a large multi-cloud skills gap, underscoring how critical cloud skills development is for organizations to ensure the multi cloud reward outweighs the risk.
65% of organisations are operating a multi-cloud environment. However, they appeared to have drifted into this rather than as part of a carefully considered strategy. As only 20% have a defined security strategy, though 28% are working on one. Budgets are increasing, though, for both cloud (71%) and cloud skills (74%) over the next 12 months.
Drew Firment, Chief Cloud Strategist at Pluralsight, commented, "Learners are struggling to keep up with such a fast-paced cloud evolution. As a result, most organizations still lack the maturity to operationalize multi-cloud computing, and this year's research findings make that clear. Organizations should be strategically leveraging cloud skills development if they want to build a culture of cloud and maximize their cloud investments."
Skills, or lack thereof, are a big concern, but what skills?
Artificial intelligence and machine learning skills are the most in-demand cloud skills (23%) in 2023, up from 16% in 2022. In last year's State of Cloud Report, data analytics skills were the most in-demand (33%). Fewer technologists (18%) ranked it as an in-demand skill in 2023.
The largest cloud skills gaps exist in data, analytics, engineering, and storage (42%), followed by security and governance (37%). In 2022, automation and DevOps were cited as the most glaring skills gaps (30%).
To address this gap, some companies are turning to Pluralsight Skills. Jessica Thomas, Director Technical Education at VMWare, commented.
"With Pluralsight Skills, we can ensure that our teams have the skills needed to get the most out of our multi-cloud investments, making our teams stronger, more efficient, and more agile than ever before. Pluralsight Skills helps us achieve our goal to arm our technologists with the skills they need to deliver the best multi-cloud solutions to market."
Salesforce
The Salesforce Connected Financial Services Report found that people are switching financial services firms more easily. In the last year, 25% of customers have switched banks, 35% switched insurance providers, and 34% switched wealth managers.
The report, based on over 6,000 respondents, has some stark findings. Just 28% of customers worldwide feel more financially secure than a year ago, while 42% feel less secure. Unfortunately, an overwhelming majority (79%) say their financial service provider did not fully prepare them for an economic downturn. While over a third (37%) say their FSI did not help them at all. There are some positive results, though. With 63% of wealth managers showing empathy to customers, compared to less than half of banks and insurance providers.
Eran Agrios, SVP and GM, Financial Services at Salesforce, commented, "Trust is paramount in financial services. Making financial experiences more relevant, accessible, immediate, and personalized goes a long way toward building loyalty across all populations. Particularly in a climate of financial uncertainty, proactive outreach and personalized care are key to retaining customers. Institutions that fail to take full advantage of available tools, such as AI, data, and CRM, risk losing clients to competitors who do."
The report identifies how organisations could look to close the gap by leveraging AI, improved security and transparency.
Workday
Workday published the results of a study that examines the state of artificial intelligence (AI) in the enterprise. Including the current perception among business leaders about the technology's benefits, challenges, and opportunities. Key findings include:
90% said they currently use AI within their operations for managing people, money, or both.
80% agree AI and ML help employees work more efficiently and make better decisions.
80% of respondents agree that AI and ML are required to keep their business competitive.
There are challenges and decisions to make, though.
93% of business leaders believe humans should be involved in artificial intelligence decision-making.
77% of respondents are concerned about the timeliness or reliability of the underlying data.
29% said they are very confident that AI and machine learning (ML) are being applied ethically in business.
73% of business leaders are feeling pressure to implement AI at their organizations.
80% agree AI and ML helps employees work more efficiently and make better decisions.
72% of respondents said their organization lacks the skills to fully implement AI and ML.
Jim Stratton, Chief Technology Officer, at Workday, commented, "Business leaders understand that AI and ML are critical to success in the future of work. But enterprise organizations continue to lack the skills needed to implement the technology, and concerns around data integrity, ethics, and role elimination persist.
"Successful adoption of AI and ML require a commitment to keeping humans in the decision-making loop and working with partners who are committed to responsible AI and maintaining data integrity."