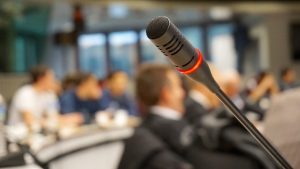 Icertis has announced a series of seven Icertis Connect events worldwide, to be held over the next few months. It follows the success of Icertis Connect events last year, which included New York, Dallas and Sydney. The events contain a mix of presentations from Icertis leaders, partners and customers, enabling customers and prospects to learn about and improve their use of contract intelligence and maximize value from their commercial agreements.
The first Icertis Connect event this year will be held over two days in Amsterdam on the 5th– 6th of July, and registration is open already. The speaker line-up for the event already includes Accenture, a strategic partner since 2021, and Continental AG, who have conducted multiple parallel implementations of the Icertis Cloud Intelligence platform. The events include sessions, workshops and networking opportunities.
The events will include sessions on:
Generative AI and its revolution of business processes
The future of AI Innovation and how it's shaping commercial relationships,
Contract intelligence best practices
The Icertis roadmap
This year, Icertis will hold the events at the following locations:
Amsterdam (Movenpick) July 5th-6th
Chicago, August 10th
New York City (SAP Experience Center) September 7th
Houston (Microsoft Technology Center)September 27th
San Francisco October 26th
Melbourne (Date TBA)
Mumbai (Date TBA)
It seems likely that all the events will follow a similar two-day format, with sessions starting in the afternoon of the first day, a dinner and a full second day, stopping in time for return flights.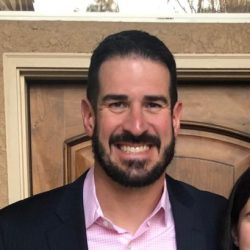 Jeramy Ivener, Vice President of Global Customer Success at Icertis, commented, "Icertis Connect events are really about engaging with our customers to build community and create an open forum that helps them harness the power of our purpose-built AI to accelerate transformation across their businesses. Contracts form the foundation of commerce, and we are reimagining the role of contracts across the enterprise to automate core operations and drive strategic decision-making at scale leveraging AI and the critical data that every commercial agreement is built upon."
Customers and partners see benefits from attending.
Attending conferences is becoming more popular as COVID and its impact diminishes with increased vaccinations. Human beings are social, and the opportunities for networking and forming meaningful business relationships at events are important and beneficial for all organisations. Icertis Connect events provide a means to absorb a huge amount of information, be inspired by customer stories, and build those relationships.
Julien Bouillot, Senior Director of Procurement, Bristol-Myers Squibb, commented, "At last year's Icertis Connect, it was clear that the company's vision for contracting aligns with our overarching business objectives, and we left confident in our continued collaboration with Icertis. The bold vision delivered by Icertis, connections to industry peers, and access to the Icertis team on-site made this event something that all customers should attend."
The benefits also extend to partner organisations. Bevan Brownhill, Director of Supply Chain and Procurement at Deloitte Consulting, commented last year in a LinkedIn post, "It was an absolute pleasure to attend the Icertis Connect event today and participate in the panel discussion on Contract Intelligence. Listening to, and engaging with, partners and organisations across every sector and sharing experience and insights on how to address the challenges of tomorrow and discuss the role of AI was a truly amazing way to conclude the week."
Enterprise Times: Why does this mean?
Multiple, smaller events make sense in a world more conscious about ESG. Icertis has spread its events fairly evenly worldwide, ensuring businesses from every region can easily and quickly get to an event. Amsterdam is an ideal location for the first event, with Schiphol Airport a major hub servicing many European cities.
While full details of each event are unavailable and the registration is only open for Amsterdam, hopefully, that will change quickly in the coming weeks. The Amsterdam event is only two weeks away, and it does seem short notice for people to sign up. With the first day only open to customers, it is quite short notice for people to plan to attend, especially prospects. Hopefully, Icertis will quickly open up registration for future events and announce the locations for Melbourne, Mumbai and any others it intends to hold.