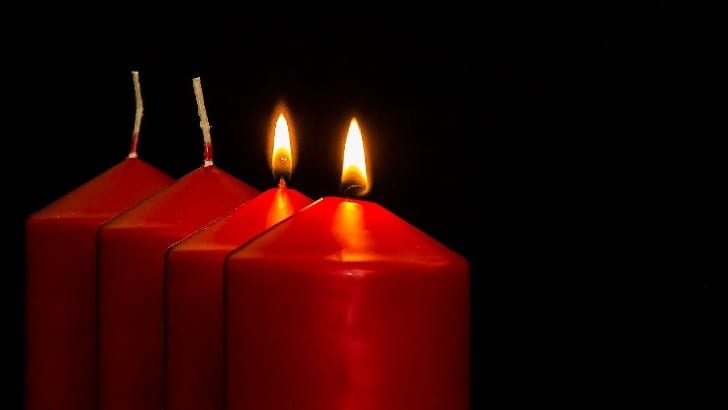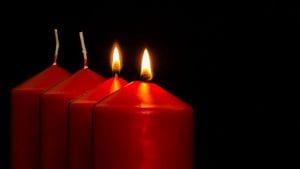 A busy week for vendors. A wealth of research was published, and many rushed out press releases ahead of the seasonal break. Expect a shorter round-up in the coming weeks. Deltek gave a brief look a the trends facing US Government Contractors in 2022. There were several huge funding rounds, with Tipalti raising $270 million and Heap raising $110 million. Enterprise Times also spoke to Rob Israch, CMO and GM Europe of Tipalti.
Acquisitions were announced by Precisely of CEDAR CX and Ceridian of ADAM HCM.
Precisely also announced the combining of Precisely (Infogix) Data360 Govern, a recent acquisition with Precisely Trillium Discovery.
Kimble Applications published a case study about long term customer Esri, showing how good customers continuously engage and improve their software use.
Pick of the Week
Oracle published impressive Q2 results this week. It led to a massive rise in its share price, adding $20 billion to its value. It closed the week up 16.18% at $102.63.
Quarterly revenues rose 6% year over year to $10.4 billion. Cloud services and license support revenues were up 6% to $7.6 billion. Cloud license and on-premise license revenues were up 13% to $1.2 billion.
Safra Cats, Oracle CEO, commented, "Oracle's Q2 Non-GAAP earnings per share was up 14% to $1.21—beating guidance by $0.10. Constant currency revenue beat guidance by $200 million. These strong results are being driven by the 22% growth of our infrastructure and applications cloud businesses which are approaching $11 billion in annualized revenue.
"We now have 8,500 Fusion ERP customers with revenue growing 35%, 28,400 NetSuite ERP customers with revenue growing 29%, and our Gen2 infrastructure businesses are growing even faster—and accelerating."
Another reason for the rise was that Oracle indicated that it would buy back $10 billion in shares.
Acquisitions and Funding
Celigo has raised $48 million in Series C funding led by OMERS Growth Equity and joined by NewSpring Capital. The company will use the funds to increase its go-to-market capacity and accelerate global expansion.
Concentra Analytics Ltd completed the acquisition of Dynaplan, a Swiss-Norwegian software and services provider of strategic workforce planning.
Corcentric and the SPAC, North Mountain Merger Corp (NASDAQ: NMMC), have entered into a definitive agreement that would result in Corcentric becoming a publicly listed company. Corcentric Inc is expected to have an implied pro forma enterprise value of approximately $1.2 billion at closing.
Dynata has acquired Ameritest, a brand and advertising research consultancy. The deal enhances Dynata's advertising services within the Dynata Platform.
ECI Software Solutions has acquired MyProduction Group AS, an Oslo, Norway-based provider of integrated cloud solutions for manufacturing and logistics companies in the Nordics.
Genesys has raised $580 Million in Funding in a round led by Salesforce Ventures. ServiceNow Ventures, Zoom Video Communications, funds and accounts managed by BlackRock, D1 Capital Partners and another large US-based West Coast mutual fund manager participated. Genesys was valued at $21 billion by the investors.
Outreach has acquired Canopy.io, a revenue intelligence software company. With this acquisition, Outreach significantly expands its capabilities into revenue intelligence, giving revenue leaders the sales analytics and forecasting capabilities they need in today's sales environment.
Qualtrics acquired SurveyVitals, a 20-year healthcare experience and analytics expert helping organizations deliver incredible patient experiences at scale.
PDI Software has acquired Koupon, a leader in providing convenience retailers and consumer packaged goods (CPG) brands with more effective ways to engage with their shoppers to grow sales and obtain insights on buyer behaviour.
Priority Ltd has acquired Mashov, Israel's largest pedagogical management platform.
ServiceMax is no longer going ahead with its NASDAQ listing after the deal with Pathfinder Acquisition Corporation was terminated by mutual consent.
Tradeshift has secured more than $200m in funding and debt from a combination of existing and new investors, including Koch Industries. Participation also came from IDC Ventures, LUN Partners, Private Shares, and Fuel Capital.
Visma made two acquisition announcements. It is acquiring Medinet, a leading provider of scheduling solutions within healthcare. With Medinet, Visma continues to increase its footprint in the public sector in Sweden. The acquisition of the innovative Finnish multi-banking software provider Avalosys Oy (Avalo) will see Visma strengthen the joint offering in ERP and bank independent cash management software.
Appointments
ActiveCampaign has appointed Michael Rico as its first Chief People Officer. He was previously at Salesforce.
Automation Anywhere has appointed Raj Mistry as executive vice president of sales for Europe.
Demandbase has appointed Brewster Stanislaw as Chief Product Officer
N-able has made two senior appointments. Chris Groot was promoted to general manager from his previous position, VP of sales and go-to-market. Stefan Voss has been named VP of product management.
Onna has appointed Jose Lazares as Chief Product Officer and Andy Mallinger as Vice President of Product Platform.
Pipedrive announced two C-Suite hires. Shaun Shirazian as its new CPO and Agur Jõgi as CTO.
Teradata continues its transformation in Switzerland with the appointment of Liliana Scheck as its country manager.
TigerGraph has appointed veteran technologist Pekka Kostamaa as vice president of engineering to head the global engineering team.
Business
BlackLine, Inc has achieved ISO/IEC 27018:2019 and ISO/IEC 27701:2019 certifications.
IRIS Software Group (IRIS) has partnered with Computeam. It will enable Computeam's school and trust customers to take advantage of the fully integrated IRIS Ed:gen suite alongside its essential on-the-ground, local support.
IBM and MuleSoft today announced a global relationship. MuleSoft plans to extend its Anypoint Runtime Fabric, a container service for multi-cloud and hybrid deployments, to run on Red Hat OpenShift. IBM and MuleSoft plan to deliver increased integrations and solutions around the IBM Z product family to support financial services and other mutual customers.
Pipefy, the low-code workflow management software platform, has successfully achieved SOC 2 Type 2 compliance.
Plex Systems, a Rockwell Automation Company, passed the ISO/IEC 27001:2013 certification audit for its Smart Manufacturing Platform.
Procore Technologies Inc and The Associated General Contractors of California (AGC) announced Project Engage: 2022 Leadership Development Program. The program includes interactive cohorts, hands-on learning experiences, and 1:1 executive coaching, with the objectives of increasing leadership capacity, elevating team engagement and celebrating business success. This year-long experience is open to AGC members.
Qlik and UiPath announced their partnership and the launch of direct integration between Qlik Cloud analytics and the UiPath end-to-end enterprise automation software platform.
Qualtrics will create 400 new tech jobs in the Washington metropolitan area over the next five years, and a new expanded East Coast hub in Reston, VA.
Salesforce and Vox Media have partnered to bring video of the award-winning tech and business podcast Pivot to Salesforce+. It is a new streaming service that offers live experiences and on-demand original content for companies, industries, and the people who power them.
Skillsoft has entered into a content partnership with Udemy Business, a leading destination for learning and teaching online.
Ultimate Kronos Group (UKG) announced the UKG Close the Gap Initiative. A multimillion-dollar pay equity initiative to drive awareness and action to resolve pay disparity between men, women, and underrepresented groups that continues to impact today's workforce significantly.
Accenture and UiPath have expanded their business collaboration to help companies boost the adoption of enterprise-wide automation, accelerate technology transformation efforts and create new growth opportunities.
VAI published a business update for 2021 as it concludes its fiscal year. It celebrated new and expanded customer relationships with VAI Cloud.  Bob Vormittag, CEO and President at VAI, commented: "We're excited about the growth ahead for VAI and our customers as we head into 2022.
"Business leaders have had to learn to adapt to a digitally-first environment in the past few years, creating new opportunities for innovation and market expansion. As the ERP partner for leading companies across the supply chain, we look forward to supporting their achievements by ensuring reliability and scalability with VAI S2K Enterprise."
Zoho opened its first office in Saudi Arabia, in Jeddah. Izzeddin Almozayen, Regional Manager, MEA, Zoho Cor said: "Saudi Arabia remains a key market for Zoho, and we expect more growth in the coming years as the kingdom sets ambitious plans to lead the MEA region's next stage of digital transformation.
"We have been hiring locally and with the Jeddah office open, we plan to double our headcount by next year. We will continue to invest in the country and help local businesses and communities. Depending on our growth in different geographies, we may open more offices in other cities."
Customer
Delphix and Unisys have accelerated California State University's (CSU) digital strategy by providing quick and secure access to data to support student application development.
The San Diego Workforce Partnership, a Domo for Good program member, uses Domo to bring the non-profit organization's data out of silos and develop a modern business intelligence (BI) program.
Lac Courte Oreilles Ojibwe College (LCOOC), a non-profit Ojibwe tribal college, has selected Ellucian Colleague SaaS to modernize its technology operations.
ELMO Software has been announced as the Official Cloud HR & Payroll Partner and an apparel sponsor for the Gold Coast Titans.
Allied Hori Sdn Bhd, a Malaysian electronics manufacturing company with a global footprint across Asia and Europe, has selected Epicor Kinetic as part of its digital transformation strategy.
Optic 2000, a leading optical retailer in France, is automating its procure-to-pay (P2P) processes with Esker. Seamlessly integrated with the company's SAP ERP system, Esker's AI-powered Procure-to-Pay suite streamlines Optic 2000's purchase requisitions, supplier invoices and supplier management processes previously managed manually.
African broadcasting and pay television company MultiChoice Group (MultiChoice) uses Freshworks solutions Freshservice and Freshdesk to create faster omnichannel customer support across IT and support teams for South African MultiChoice subscribers.
Supertech Group, a diversified conglomerate based in Dubai, has digitally transformed with the help of Infor LN. It enhances its ability to meet the growing demand for industrial products and discrete manufacturing across sectors.
Vision Direct has used the Mendix platform to build several applications that simplify backend processes and streamline order fulfilment. The retailer also used Mendix to build a system that helps its Italian warehouse satisfy orders for its parent company, EssilorLuxottica.
Accor replaced ten legacy applications with OneStream corporate performance management (CPM) on Azure. It will address the group corporate reporting, hotel reporting, statutory consolidation and financial planning and analysis needs.
Precursive has published a blog and video explaining how it is using its own PSA solution. It highlights the usage of and tips about forecasting, project health, collaboration and project finance.
Cape Group is expanding its years-long relationship with Procore. Cape Group is standardizing its processes nationwide with Procore's Quality and Safety tool and Action Plans. It is enabling the company to digitize its inspection and test plans (ITP) and improve quality assurance.
NHS England eliminated siloed processes and streamlined digital transformation initiatives to improve patient outcomes with Smartsheet. The new Digital First Primary Care program, implemented at NHS locations across the Northwest region of England, focuses on improving care pathways for the thousands of patients they serve over five years.
Public-MediaMarkt (PMM) has chosen SoftOne's EINVOICING cloud service to issue and authenticate sales transaction documents through a licensed electronic invoicing service provider.
Ford Motor Company has launched VIIZR, a CRM and field service tool built on Salesforce Field Service for the small businesses it works with.
ECCO Select has chosen Unanet ERP for GovCon to help manage its incredible growth and scale.
Product
ActiveCampaign has released an array of new and updated features and functionality. It includes a new email designer and Sales Engagement Automation.
BambooHR has added a new COVID-19 tab within BambooHR to help HR and business leaders track and manage vaccination status for employees.
CAI Software LLC, developers of the Ponderosa ERP software for the lumber and building materials industry, announced Ponderosa Pay®, a fully compliant payments engine for simple, secure, and reliable processing of all major payment methods.
Wipro Limited and Celonis have launched the Supply Chain Command Center to help organizations drive supply-chain transformation.
Cora Systems announced Cora Focus, a new service that helps customers improve. It consists initially of a review that identifies business processes ripe for automation. Cora Focus then offers bundles that help customers deliver against chosen objectives.
DocuWare has released a new cloud-based Preconfigured Solution called DocuWare for Vaccination & Testing Management. DocuWare for Vaccination & Testing Management is a business solution built to assist HR professionals to automate the collection and secure archiving of employee health and safety information.
Kissflow released the latest version of Kissflow Workflow. The new enhancements allow business users to automate and track structured and unstructured dynamic cases using a single no-code platform.
MuleSoft announced new universal API management capabilities that enable IT teams to securely create, manage, and govern any API across any environment and technology.
mParticle announced the general availability of Calculated Attributes, enabling brands to turn raw streams of customer data into actionable customer insights. Calculated Attributes runs mathematical calculations on customer events and event attributes, enabling brands to unlock insights into customer behaviour and preferences, like product category affinity or average order value.
NorthScope Food ERP software has released new purchasing functionality. The redesigned module creates a holistic AP process across purchase orders, invoices, credit memos and inventory receipts.
Salesforce released the next phase of Dreampass and other health and safety innovations. It includes the Salesforce Event Health and Safety Playbook and verifiable credential management.
SnapLogic announced a series of innovations to its Intelligent Integration Platform. The latest improvements include self-service for API consumers with upcoming support for third party APIs, enhanced support for leading data warehouse tools, and added features for SnapLogic Flows.
Upland Software updated its document management solution FileBound. New features include updates to forms functionality, workflow capabilities, an improved user interface and updates to the administration features. Upland also released Cimpl Cloud, a new capability from its Cimpl product built to help customers reduce costs in their complex cloud environments, minimize security vulnerabilities, and increase compliance measures.
Yellowfin Guided NLQ (Natural Language Query) is now generally available. The new feature, part of Yellowfin 9.7, enables any user to ask data questions in plain language and instantly receive the answer in Yellowfin. There are also enhancements to the mobile app, dashboards and Stories.
Yesware has launched Yesware: Prescriptive Analytics. Three easy-to-use tools and interactive reports offer practical insights sales leaders can act on — and smart advice to help sales reps prioritize their next move.