ServiceMax intends to list as "SMAX" on the NASDAQ after it entered into an agreement with Pathfinder Acquisition Corporation, a publicly-traded acquisition company. Neil Barua, who has served as CEO of the Company since 2019, will continue to lead the business post-transaction. The transaction is due to close in the fourth quarter of 2021.
The transaction values ServiceMax at $1.4 billion. Existing investors Silver Lake, Salesforce Ventures, and GE are retaining their full equity ownership in ServiceMax. While unusual, it shows that this is not an end of PE interest. It is merely a step that will enable the company to grow faster. Of specific note is that Salesforce Ventures, with whom ServiceMax has a close relationship, will continue as an investor.
Barua commented: "We believe this transaction with Pathfinder will allow us to accelerate growth and capture more opportunities within this growing $9 billion market."
Funding of acquisitions starts immediately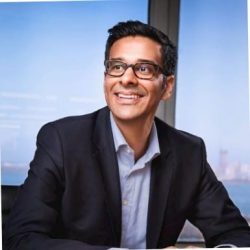 The investment will also help to fund the acquisition of LiquidFrameWorks a leading mobile field operations management solutions company, specializing in the energy industry. ServiceMax will acquire LiquidFrameWorks from Luminate Capital Partners for $145 million.
Barua said: "ServiceMax is committed to doing all we can to help companies keep critical assets — and the world — running. Strengthening our customer offerings in the energy sector is core to that commitment.
"Combining ServiceMax's modern field service platform with LiquidFrameworks' industry expertise better equips us to provide oil and gas companies with the tools they need to ensure consistent, reliable service and maximize asset performance."
Competition for IFS, Microsoft and Oracle to watch out for.
There were five leaders in the latest (June 2020) Gartner Magic Quadrant for Field Service Management. IFS, Salesforce, ServiceMax, Microsoft and Oracle. With the public listing and a significant acquisition, this suddenly pushes ServiceMax in contention to compete better in the sector.
LiqudFrameworks is also built on the Salesforce platform. In combination, Salesforce, ServiceMax and LiquidFrameworks now offer a powerful force in the sector. The combination may concern Oracle most with its Field Service for Utilities solution.
Barua is ambitious, as he looks to make his firm a leader in the category. He stated: "ServiceMax enables life as we know it to happen, uninterrupted, by empowering some of the world's biggest and most well-known suppliers, distributors, and manufacturers to provide consistent and reliable service to their customers.
"We've seen Original Equipment Manufacturers and operators increase their focus on digital transformation. We believe that ServiceMax is well-positioned to support those needs by leveraging our 10+ years of focus on complex service management for mission critical equipment, and by innovating and delivering on a differentiated product strategy and roadmap. We believe this transaction with Pathfinder will allow us to accelerate growth and capture more opportunities within this growing $9 billion market."
The remaining question is whether Salesforce will ultimately acquire the company. If so, how much will it cost? It may not need to. While ServiceMax has a core solution outside of the Salesforce platform, its investments into Force.com will likely provide most future revenues. Salesforce may feel that its focus as an independent is better left exactly as that. Especially while it continues to grow successfully.
Looking forward
In a recent interview, recorded before this announcement, Barua looked forward to the year ahead
"There's never been a better environment than post-pandemic because the realisation that customer service, having safe ways in which field techs and engineers help keep the world running has never been more important. That digital transformation is a tidal wave. I felt the wind at the back of my neck when I started. It's a tailwind now.
"With our advantage of being the pure-play, born in the cloud, mobile-first, our alignment of partnerships, I think this is a really opportune time to drive significant value to the people we started this company to serve, which are the field techs and engineers. It's a really interesting and exciting time. The next five to 10 years will see dramatic improvements for ServiceMax broadly to serve our customers really well."
For the SPAC, ServiceMax provides a solid opportunity David Chung, CEO, Pathfinder Acquisition Corporation commented: "It is a privilege to partner with ServiceMax, the only cloud-native, mobile-first, field service management SaaS provider. We believe that ServiceMax's large and underpenetrated addressable market, accelerating growth, and best-in-class leadership team uniquely position ServiceMax to further redefine the field service management sector and provide its expanding user base with innovative, customer-oriented solutions."
Enterprise Times: What does this mean
For Silverlake, to an extent, this de-risks the investment. It can now choose to sell shares as it wishes to and as it watches the company perform. It gives ServiceMax immediate access to funding to expand the business globally and deeper into its chosen verticals. As it sits within the Salesforce ecosystem, it is also unlikely that a competitor will look to acquire the company. They may not be able to do so anyway, depending upon the various shareholdings.
Kenneth Hao, Chairman and Managing Partner of Silver Lake, noted: "ServiceMax, under Neil's expert leadership, has undergone a tremendous transformation, by focusing on the customer, strengthening the go-to-market and further solidifying their relationships with strategic partners like Salesforce, which has set the company up for long-term success. The capital raised in this transaction is expected to enable ServiceMax's next phase of growth through investment in technology innovation as a publicly-traded company."
For Salesforce, it adds another major technology company to its wider ecosystem. This independence is important if Salesforce is to continue growing at its current rate or even accelerate. It needs to find more partners that are capable of achieving the same heights.