"
Rob Israch is the Global CMO of Tipalti. In October, he also officially took on the role of GM Europe and moved to London. Tipalti will look to expand the footprint of its end-to-end accounts payable automation solution. It has now opened its first European office in London and will look to expand rapidly.
Despite focusing on the massive US market, 20% of its customer base was already in Europe. While most were in the UK, there are customers in mainland Europe. Tipalti decided to open its first office in the UK.
The European experience
Rob, you've got two massive roles. What have you achieved in the last year in Europe?
"I'm pretty proud of what we've achieved. It has been more challenging than expected, as just a personal leadership challenge. We've gone from a concept that we know statistically should be quite effective around the world. We did our research to build the team bringing on a great head of marketing (Darren Upson) and a great sales leader.
"Our Head of Sales (Ashley Botten) has done CRO and VP of sales leadership roles for great companies. We built a BD team, an alliances team, a wholesale team, an SDR team,  marketing, implementation, customer support, and customer success. And this wasn't the original plan.
"We've also built out engineering. We've built out a fantastic team, really high calibre, to scale with us. We tend as a company to take our time to make key strategic decisions. When we do, we do it right.
"We officially launched on September 1 internally and we have an office where we go three days a week. We've gotten our FCA licence, and we've localised the product enhancements for our VAT capabilities. We've enhanced our self-billing capabilities and have local payment rails in the country, with a local bank, integrated throughout the platform."
Why build an engineering team?
"Halfway through the experience, we decided to build engineering out here and start building innovating new parts of the product, not purely only for UK and Europe, but for the entire business. Up till now, largely, R&D and engineering are out in Israel. This is the first division the company that will have everything from engineering to product management to customer marketing and sales all in one office."
On expansion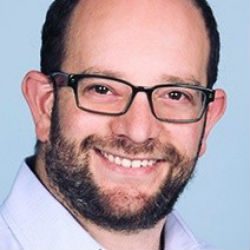 In October, the target was 40 employees by the end of the year. However, LinkedIn indicates 44 already. What will be the figure by the end of the year?
"We'll probably end up by the end of the year at 50, and it'll keep growing. We're just going to go with the go-to-market side, the customer side of the business and the engineering side."
What are your plans for 2022?
"Firstly, double down on the UK. We've had pretty good success so far. With a good roster of clients, people like Hopin and Farmdrop and some well-recognised names in the market. We're just getting going. We just need to keep educating the market because this category is not really established. That's a challenge, but it's also encouraging, in a certain way. No one's approached payables properly from our vantage. They've widgetized it with an OCR only plug.
"There is no one that has looked at it holistically and taken the entire process end to end of accounts payable, and combined it with domestic and global payments, or mass payments for that matter."
"That was why it was so important for us to get that FDA licence to fulfil that vision. Compared to the US, I'd say it's somewhere about five to 10 years behind in terms of their likelihood to modernise that operation. It's still pretty manually laden, which is pretty amazing, and there's not an established leader in the space. That's very exciting from our perspective. The UK we see as our headquarters for Europe. With Brexit, we are also investing in Europe."
The inference there is you're probably opening an office next year in Europe.
"That's the direction we're headed."
On Partnerships
Regarding partnerships over here, you mentioned the channel. Is that something you're building out next year?
"Prior to moving out here, I oversaw the Tipalti channel for the last three years. We were quite successful, making it a major contributor to the business success. It took us about six, seven years to start seeding that in the US.
"Rather than wait, we decided actually to invest in that really early. The leader we have for alliances was purposely one of the earlier employees I hired on the team. We believe it's important to grow the business and the ecosystem and build our brand relationships in the market. Channel is absolutely a part of our strategy out here, and it will be as we continue growing all around the world.
"Within that, NetSuite is one of our top channel partners across the world, and certainly in the UK. We focus on high velocity, mid-market companies just like NetSuite. NetSuite also serves smaller companies that are fast-growing as do we. We have many larger companies that could be called an enterprise.
"We both identify companies with a high velocity, innovative mindset, often VC funded, and fast-growing and serve them in a similar way with an end-to-end platform approach. Rather than point tools that ultimately you end up breaking out of because they don't grow with you, which isn't good in the long term."
What about other ERP relationships?
"Sage is probably the number two ecosystem that we're making good strides in. Primarily Sage 200, X3 and certainly Sage Intacct. The third. It's a tough call between Microsoft and Xero. I'd say Microsoft is a little bit more, it's more mid-market, but Xero definitely is too big to ignore."
Target industries
Are there any specific industry sectors you're targeting in the UK?
"Yes, the sectors we're focusing on are those sectors that have a lot of those patterns of VC funding, PE funding, often technology-oriented, very aspirational folks. They are investing today for survival and investing forward for future success to the business and for scale.
"Those sectors tend to be software, SaaS. We've always been particularly strong in mass pay, so online marketplaces, gig economy, creator economy, ad tech, influencer networks, video gaming. Technology and business services is always a strong suit for us.
"One of our strong suits which plays better here than the US is global. It's one of the reasons 20% of our clients are non-US, despite us trying to focus on the US market. It's because we're so strong with cross border payments, multi-subsidiary operations and all the controls and compliance that comes with it. This market has a higher propensity for cross border payments, higher propensity for FX needs and multi-subsidiary operations."
On challenges
What's your challenge looking ahead to 2022 as GM of Europe?
"In the UK, we have a great team and chemistry. We just have to keep the focus on the right places at the right time and keep a good chemistry, but the foundation is there. We can see the demand and deals coming in but we need to execute well, work as a team, hire fast enough to keep up with our growth, and make sure we deliver a great customer experience.
"That's a key part of the strategy to make our customers happy, which, long term, should help us as well from an advocacy and word of mouth perspective. It's part of the brand strategy and part of our culture, retention rates, and customer satisfaction.
"As we expand to other geographies in the region, we just have to listen to the market, and be choiceful which markets we go to.  Mainland Europe has many different countries, cultures, and languages, so we have to be thoughtful about that. Europe will be a frankly, slower, growth than the UK."
On the future
What's your prediction for 2022 in terms of AP automation?
"It's already happening to a large extent in the US: finance should be focused on strategic initiatives. They should be one of the top partners to the CEO to help the company navigate and make better decisions and even help with growth, CAC (Customer Acquisition Costs), productivity, and insights that help you invest in the right places.
"They shouldn't spend their people's time and increasing resources on financial operations. It is coming to a head in the US now, after many years. That will increasingly come to play around the world.
"Also, the perspective of it will get broader. It's not just payables operations; payables are the place to start because it is the most time-consuming finance function. The finance expectation will be that these processes happen; they still have to have controls and oversight. Still, there'll be more self-running, utilising automation and AI and such across the financial operation."
On future tech – blockchain?
What do you see around blockchain and cryptocurrency in AP automation?
"We've talked to finance, and we do a number of CABs every year. On the consumer side, it is one thing. In B2B, there still seems to be quite a lot of hesitance and curiosity. Hesitant in terms of adopting cryptocurrencies and the like.
"There does appear to be the beginning of some governance of that, and some move to the mainstream. Over time there'll be some use cases where it starts getting adopted more regularly. But it feels like it's not anytime in the next few years on the corporate side."
The book question
What's the latest book you read? And what was the take out for business you took from it?
"I don't read business books that often. It is fiction, Cloud Cuckoo Land (by Anthony Doerr, Amazon Aus, UK, US). My main takeaway was about human perseverance. That the beauty of life is in the totality of the ups and downs we all experience during it and the beauty of us finding the way to survive and succeed despite all of these challenges. That certainly is true for businesses as well."