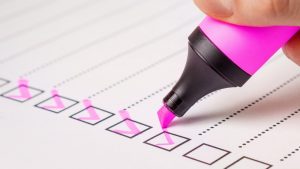 Over the last week, vendors rushed to publish an enormous volume of research, hence the dedicated round up this week. The subject matter for many was around the Great Resignation and how companies might look to retain talent. There were also some interesting outliers around the supply chain from SAP and technology usage by Zapier and Xero.
Unit4 published a study that found public sector organisations are struggling to complete digital transformation successfully. while 29% claim to have completed their strategy, only 11% have done so to a level that is high according to Unit4, outperforming the rest.
Achievers
A report entitled Empowering Employee Wellbeing in the New World of Work, Achievers Workforce Institute (AWI) found half of the employees feel stressed despite the efforts of HR leaders. The report was based on 2,000 employed respondents and 950 HR leaders from Australia, Canada, UK and USA. Key findings included:
20% of employees say they feel physically and mentally healthy
Only 17% feel their physical well-being, and 18% feel their mental well-being (18%) are supported by their employer
48% of employees feel stressed. Of that group, two-thirds (63%) say their stress is related to the COVID-19 pandemic.
Achievers Chief Workforce Scientist Dr Natalie Baumgartner commented:  "As we look ahead at the weeks and months to come, it's easy to think that the worst is behind us with vaccinations on the rise and many businesses starting a phased return to the office.
"However, the well-being research from Achievers Workforce Institute shows that stress remains high, with COVID-19 as a key driver. Almost one third of employees surveyed have taken leave due to stress, and this is even higher for marginalized groups. HR leaders need to understand how and why marginalized groups are experiencing heightened stress, otherwise inequities will deepen and result in cultural erosion over time."
The report also discovers that marginalised groups are faring worse than average. However, there is a glimmer of hope with the realisation that employee recognition is a factor that can help preserve well-being.
BambooHR
According to research by BambooHR, nearly 1 in 5 employees are looking for new jobs because of declining company culture. The State of Office Culture highlights some concerning trends from employees and HR teams.
Cassie Whitlock, Head of HR at BambooHR, commented, "Throughout the pandemic, we've seen many adjustments but as companies settle on remote, hybrid or in-office workforces, changes to company culture will be a significant factor in how employees view that transition. This data makes it clear that the role of HR is changing and it's time for leadership at the highest ranks to take notice."
Key findings include:
22% of HR managers reported that remote work has caused them to spend most of the workday on tasks they dislike or hate
73% of respondents now agree that physical space does not define culture
There is a concerning perception gap. 94% of Vice Presidents and above saying culture is strong, while only 65% of individual contributors say the same.
Fivetran
Wakefield Research and Fivetran found that, on average, 44% of data analytics leaders time is wasted building and rebuilding data pipelines, which connect data lakes and warehouses with databases and applications. The survey also found:
71% of respondents say end users are making business decisions with old or error-prone data
66 % say their C-suite doesn't know this is even happening
85% of enterprises have made bad decisions that have cost them money.
George Fraser, CEO of Fivetran, commented, "What we're seeing from this study is that data and analytics leaders are really struggling to keep up. It would be one thing if the processes companies used for manually building and managing pipelines were optimized, but 80% of those surveyed admit they have to rebuild data pipelines after deployment — from changing APIs, for example. For 39%, they say this happens often or all of the time."
Informatica
The 2021 State of the CDO study by Informatica identified that data fragmentation is the biggest barrier to digital transformation in 2022. Other key findings were:
CDOs spend 35% of their time tackling day-to-day data management as opposed to driving strategy and innovation with data
79% of organizations are using more than 100 data sources, adding to the complexity in managing fragmented data
Enterprises with a high level of data maturity generate 250% more business value
Jitesh Ghai, Chief Product Officer, Informatica, commented: "The changemakers of tomorrow in digital transformation will have to be move beyond just data integration to data intelligence but 37% of data leaders are spending most of their time grappling with data complexity as opposed to driving true transformation with data.
"This year's annual CDO study reveals that data fragmentation will be the biggest barrier facing data leaders next year and the key characteristics of those leading data-led transformations and achieving business value versus those that are still struggling to make sense of all of their data."
Intuit
Most organisations consider upgrading their software. However, new research from Intuit reveals that many mid-market companies might benefit from purchasing simpler software for their business. 93% of businesses sized 10-100 employees have either outgrown their software or are paying for features they do not use. The results were based on a survey of 1,000 business owners of that business size.
For 49% of respondents, purchasing an Enterprise Resource Planning (ERP) system was a path to growth. Yet, nearly half of those businesses (47%) say they don't use all of the ERP capabilities and feel they overpaid for solutions. 84% of businesses report their current ERP system is too large to satisfy their specific business needs, and 32% of the system's capabilities go unused. A lack of customization is one of the top disadvantages to their current system, as noted by nearly half of businesses surveyed (47%).
Kelly Vincent, QuickBooks Vice President of Mid-Market Small Business at Intuit, commented, "We know how well QuickBooks meets the needs of small businesses, but we also know that businesses' needs grow as they become more complex. So while they may not want to do a full migration to an ERP system, they are looking for an efficient and customizable solution to meet their needs.
"This is where QuickBooks Online Advanced has a unique opportunity to help growing businesses that are either underserved by their old tools – or overserved by enterprise-level solutions. Advanced leverages the goodness of QuickBooks Online and integrates additional capabilities, delivering all the functionality mid-sized businesses need at a fraction of the price of a traditional ERP."
Nexthink
Nexthink published a report entitled Digital Sabotage & The Great Resignation. The report looks at the status of employee experience and its implications. As companies look to retain staff during what is becoming known as The Great Resignation, the survey identified the reasons for employee burnout and turnover. The top three according to a survey are:
Unhealthy work culture
Poor salary
Unreliable IT Service and equipment
More worrying is the disconnect between employee dissatisfaction and the awareness of IT decision-makers. 82% of senior ITDMs believe that employees at their organization don't realize that they are often the source of their digital frustrations.
Yassine Zaied, Chief Strategy Officer of Nexthink, commented: "The ongoing pandemic and resulting remote work has brought employee experience issues to the forefront, specifically the role that IT plays in either assisting or hindering that experience as digital environments are the connective thread for enterprises.
"What's concerning is that only 32% of employees were aware their company even had a dedicated digital employee experience resource within IT. Combined with employees stating they would leave their job because of a poor IT experience, in this time of the Great Resignation, businesses can't risk this."
The report delved into more detail about how employees react to their poor IT service.
NTT
NTT published research from a survey of 261 CIOs and senior decision-makers from the UK, US, Japan, and Germany about private 5G adoption. 90% of respondents believe that 5G will become the standard network choice and 51% plan to deploy a network within 6 -24 months. German organisations have the biggest interest (40%), with the UK (28%), Japanese (26%) and US firms (24%) lagging.
Security, coverage, and speed come out as drivers, with barriers such as integration, skills, deployment, and management still existing. It is, perhaps, why 38% of CIOs are considering outsourcing.
Shahid Ahmed, Group EVP, New Ventures and Innovation at NTT Ltd commented, "The research highlights that the adoption of private 5G is happening now. The companies leveraging private 5G will have an unprecedented competitive advantage. Whether a company owns a factory floor, distribution centers, storefront or office space, private 5G can dramatically help digitize their businesses securely."
Qualtrics
Qualtrics published its 2022 Experience Index. In a year when consumers often worked from home, it is notable that Costco, Amazon and Kroger topped the index.
Bruce Temkin, head of the Qualtrics XM Institute, commented, "As the pandemic continues to impact daily life, we're all working, entertaining and cooking more at home. This list highlights companies that stepped up and delivered truly great experiences in a fast-changing world, listening deeply and responding with speed and agility.
"In an online world where switching brands is as easy as turning on your phone, successful organizations met customers where they were, whether they needed curbside pickup, reliable delivery or a touch-free payment system." 
Reputation
Reputation published its 2021 Retail Reputation Report. The report looks at key industry trends and ranks the top retailers from the past year. It highlighted the importance of Google Business Profile with views and actions up 17% during the year. The top ten retailers were:
Bath & Body Works
Ace Hardware
Nordstrom
Costco
Bass Pro
Hobby Lobby
Guitar Center
Michael's
Petco
Ulta
Rebecca Biestman, Chief Marketing Officer, Reputation, commented, "We were not surprised to find that consumer behaviours have changed drastically since the onset of the pandemic. While responding to these new habits can be a challenge, we think this is a great opportunity for retail brands to innovate and find new ways to get found and get chosen.
"Not only will retailers need to reinvent themselves with consumers, but they must also rethink their employee experience. Investing in more agile tools to collect feedback and act on it will separate the brands who succeed, versus the ones who perish."
SAP
An SAP study found that procurement is critical in managing supply chain disruption. Research carried out with Regina Corso Consulting found that 90% say procurement has taken on greater responsibilities to address both supply chain and sustainability challenges.
Etosha Thurman, Chief Marketing and Solutions Officer, Intelligent Spend and Business Network, SAP, said: "Supply chain disruptions aren't a new challenge, but they've been dramatically compounded and lasting due to ongoing shortages and delays caused by the pandemic.
"To navigate these unpredictable circumstances, supply chain leaders must strategically leverage procurement to effectively manage supplier relationships, mitigate customer frustrations, control costs and ensure business resiliency."
The report looks at the challenges businesses face and how procurement is helping those same organisations overcome them. The supply chain professionals surveyed also indicate that consumers also have a role in helping:
54% say consumers should allow more time for fulfilment
46% say consumers should buy more local goods and order items earlier
33% say consumers should be willing to pay more to account for higher supply chain costs
32% say consumers should have more empathy and understanding for the delays.
Xero
A report by Xero found that small businesses that lean on technology have better sales outcomes and lost fewer staff during the pandemic. Xero estimates that they are £32,000 better off in the UK for their investments. The report delivers nuances from Australia, New Zealand and the UK.
Created with Accenture, the report highlights that expenditure on IT has increased over the last two years. That increase has often led to sales increases for SMEs. For example, Australian SMEs with more frequent apps use saw a 2.2% increase in sales and a 1% increase in jobs year over year. This was compared to a 2.2% decline in sales and a 0.7% decline in jobs for those who used fewer apps.
Zapier
Zapier's pandemic business report reveals how the pandemic was a catalyst for a boom in creating small businesses. Despite or perhaps because of the pandemic's financial uncertainty and job layoffs, the creation of small businesses grew by 100% compared to pre-pandemic, according to Zapier.
That creation was not nationwide across the US. The South East saw the greatest growth, with Mississippi (124%), Georgia (101%) and South Carolina (93%) seeing the highest growth. Alaska is the lowest at 2% and North Dakota (13%) is the second lowest.
The survey identified several reasons behind the boom. The top three were:
Has extra time due to the pandemic (77%)
Desire to contribute to their community and society (69%)
To take advantage of business opportunities presented by the pandemic (65%)
While 37% are eCommerce businesses, a surprising 16% created retail businesses with a physical location. Not surprisingly, technology is one of the supporting pillars of many new businesses. The report delves into both the challenges and solutions faced by the entrepreneurs.